Dream Journal
Note From Dr B.
When we harbor resentment towards others, we cause nervous system dysregulation, or a buildup of negative energy in the body. This leads to the increased production of cortisol and adrenaline, as well as an over-stimulated amygdala, a part of the brain that plays a large role in emotional control. This state of chronic anxiety may lead to health issues and truly hurts us more than it hurts the person we harbor resentment against.
So let go of your resentments. Let go of your negative feelings. Forgive your oppressors for your own benefit; if they refuse to hear you or forgive you, they're only hurting themselves. We cannot control the actions of others, but we can control the actions in which we choose to engage. Do it for you.
Sincerely,
Dr. B
---
Forgiveness — Tiffany Leek MA, LADAC II, NCAC II
I am a researcher by nature; I want to know and understand each topic as thoroughly as possible. When I was asked to guest write for Two Dreams, I immediately went to work researching my given topic: forgiveness. I went to my bookshelf and pulled out the books that seemed to speak to the topic and of course began to google like crazy.
I started by reading the chapter entitled 'Forgiveness' in one of my favorite books, The Spirituality of Imperfection: Storytelling and the Search for Meaning by Ernie Katz and Katherine Ketcham. I was introduced to this gem of a book in a workshop entitled 'Spiritual Growth in Recovery.' I have always felt that this book does an amazing job of making spiritual concepts accessible. Katz and Ketcham use stories and traditions from multiple faiths, religions, and spiritual teachings, then intertwine those with the principles of the program of Alcoholics Anonymous (AA). Katz and Ketcham quickly make the connection between the concept of forgiveness and what AA names as the 'number one' offender – resentment.
Then I turned to another favorite book, 'The Big Book' used in Alcoholics Anonymous. Using a nifty search tool online I searched for the word forgiveness in the first 164 pages of 'The Big Book' and I found it interesting that the word forgiveness is actually only used once. It is found in Chapter 6: Into Action, "We recommended he write his first wife admitting his faults and asking forgiveness (pg. 79)." Steps 5 – 11 from the 12-Steps of AA focus on the actions suggested on the road to recovery. These steps include examining, admitting, and letting go of resentment. It is apparent that resentment is deeply rooted in the spiritual concept of forgiveness. In fact, on my bookshelf I also found whole issues of the Grapevine, AA's meeting in print, devoted to letting go of resentment.
Next, I turned to historical writings. Alexander Pope in his 1711 poem, An Essay on Criticism states, "To err is human, to forgive, divine." Ah, now that may be at the heart of why forgiveness is such a difficult concept…because it can be thought of as god-like or above the understanding and skill-level of many of us humans.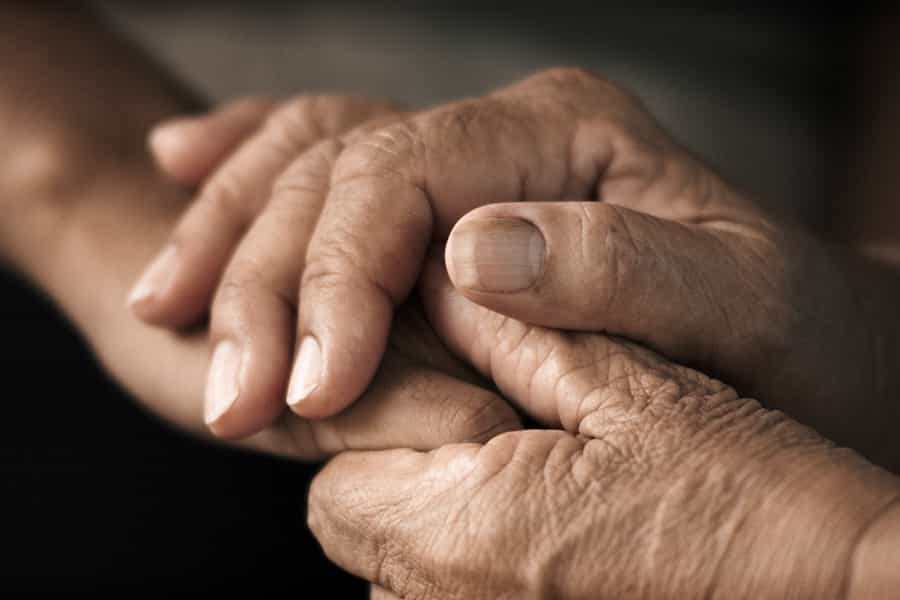 Finally I turned to my daily inspiration: the humans who are struggling with living life. I regularly see wonderful people working hard to turn their lives around, working the steps, but typically becoming so focused on making amends with others that they forget to look inward. I have found that self-forgiveness is often last on their to-do lists. Why is it that they, and all of us really, hold themselves to a higher standard?
A friend once told me that in not forgiving ourselves we are acting as God; we are putting ourselves in the role of the divine judge, which fits with what Pope's quote is saying. If we can forgive the actions of others, why is it that we continue to believe that at our core we are bad?
Recently I talked to a man who was stuck…stuck in self-destruction, and stuck focusing on the problem instead of the solution. He could not see a way to change anything in his life. What could I do as a counselor to help this man find some hope? We discussed the difference between shame and guilt and I asked him, "Do you believe you are, at your core bad and/or evil?" As an example of evil, I asked him if he was purposefully hurting innocent people. He said that he was not. "Then you are not inherently evil," I told him. "You have worth."
Will that sentiment solve all his problems? It's unlikely; he has a lot of work to do and finding the courage to do that work may be the hardest thing on the planet for him. But maybe the permission for self-forgiveness offered him some relief. I hope it may offer you, the reader, some as well. Forgive yourself; you have permission. We must remember to offer ourselves mercy and compassion, and remember that we have much to offer the world.
I hope that you will go investigate forgiveness for yourself. I hope you will take the time to forgive yourself for any action you may have taken that was not beneficial. Remember: it is done, it is in the past, and no one can change that. We can, however, change what we do moving forward, so I hope that you will forgive yourself and move toward that happy place!
---
Theme Analysis: Forgiveness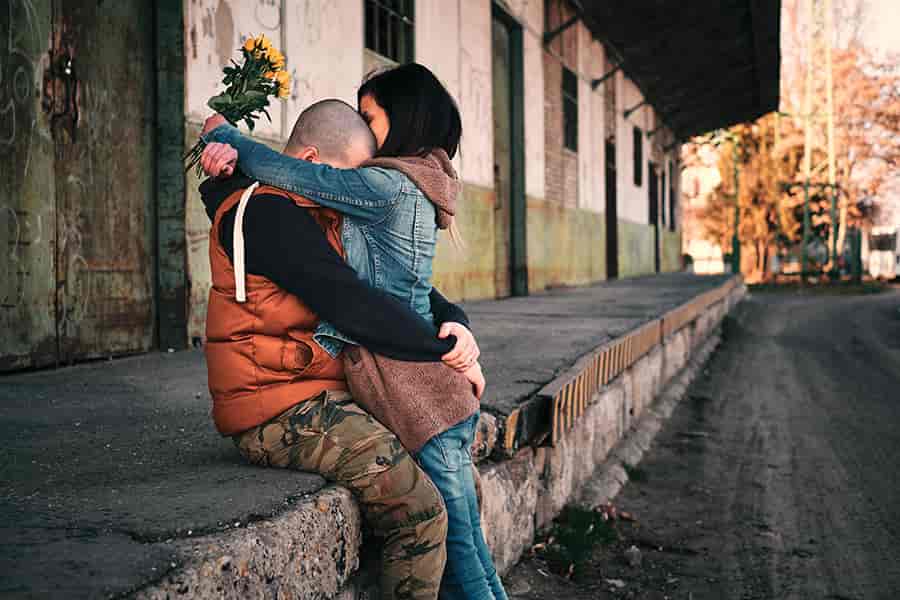 "If we are now about to ask forgiveness for ourselves, why shouldn't we start out by forgiving them one and all? ".  Twelve Steps and Twelve Traditions page 78.
It has been very important for me to work with a sponsor to help me grow and experience the benefits of practicing A.A's Twelve Steps.  Forgiveness is one of the dominant themes in my recovery and the importance of forgiveness is expressed in the essays found in Twelve Steps and Twelve Traditions and the book Alcoholics Anonymous. 
My first actual experience with the idea of forgiveness occurred when I did Step Five with my sponsor, when I "admitted to God, to ourselves, and to another human being the exact nature of our wrongs."  Sharing those things, those secrets that I would take to the grave with me, enabled me to experience a new sense of freedom…freedom from the awful sense of isolation that I had felt for many years.  It was through this honest sharing with another human being that I was able to begin to forgive myself for some of my actions.  
During Step Six I became entirely ready to have God remove all the defects of character that I discovered were at the root of my harmful behavior.  In Step Seven, I humbly asked a "Power greater than myself" to remove my defects or shortcomings, as they interfered with my relationship with God, others, and myself.   Next, it was brought to my attention that it was time to start making peace, repairing relationships, making restitution, and freeing myself from old resentments, real and imagined.  To that end, I needed to list the people I had harmed and, as indicated in Step Eight, become willing to make amends to them all.  It was during this time that I was able to see that in order for me to continue to move forward, I needed to ask for forgiveness and, of equal importance, I needed to forgive others.  I had to acknowledge that my behavior had aggravated the "defects" of others and that I may have "strained the patience of others to the breaking point".  I may have also "brought out the very worst in those that didn't think much of me to begin with."
To move forward, I have had to forgive family and friends whose behaviors fell short of the standards that I set for them. Today, I chose to believe that they did the best they could, and that if they could have done better, they would have.  I also had to forgive God and establish a new relationship with my "Higher Power" that I trust and believe in.  
Forgiveness is a process and essential to experiencing the joys of sober living.
---
News Highlights
Addiction affects everyone in someway or another, and it's time we fought back against the stigma keeping so many people out of treatment. FORCE, or "Female Opioid-Addiction Research and Clinical Experts," is a team of professionals working to do exactly that, as well as to reduce treatment barriers. Opioid addiction is not a moral failure, and addicted individuals deserve the same respect and forgiveness as everyone else.
27,000 babies are born with Neonatal Abstinence Syndrome every year in the United States. The mothers of these children are often discriminated against, and some are even arrested for using drugs during their pregnancy and harming their unborn child, but the answer here is not punishment…it's forgiveness. If the mothers of these babies are offered treatment without judgment, perhaps they will accept the care they need without fear and their children won't be born "dope sick."
---
Featured Staff Member Questions: Anthony McGilberry
Q. What is your current position and job description?
My current position at Two Dreams Outer Banks is "Residential Support Specialists." I work overnight and my job duties varies on a nightly basis but generally consists of: security, housekeeping, food preparation, light maintenance; consoling, assisting, supervising clients, etc.
Q. Where did you work before Two Dreams and what did you do?
Before I started working for Two Dreams I worked for the U.S. Army, Food Lion, C & W's Seafood Restaurant, Village Reality, and pursued a hip hop and entertainment career.
Q. What has your journey been like at Two Dreams?
My journey at Two Dreams has been five years long and each year has had its own identity and interesting memories.
Q. What made you get into this profession?
I got into the profession by the will of God. I had no intention of working at a substance abuse facility; I just was searching for a decent job to provide for my family and myself. I have always been a good listener and comforter; I know how to empathize with people, so I was chosen for the position…I say "chosen" because the position that was available at the time was "Overnight Residential Counselor" and I was hired, not because of my educational qualifications, but because of my people skills and human experience qualifications.
Q. What is the most gratifying part of your job?
The most gratifying part of my job is contributing to the well being of others.
Q. What do you like about the Two Dreams program?
I like that the Two Dreams program is very well organized and everyone works very efficiently towards one common goal: to improve the health of the clients.
Q. Where did you go to college and post-grad and what did you study?
I went to college online at the University of Phoenix, and obtained an Associate of Arts degree with a concentration in Foundations of Business.
Q. How would others describe you?
I think others would describe me as a consistently soft spoken, comical, very approachable, "laid back" type of person. I am also straightforward and honest, which can sometimes be mistaken for aggression.
Q. What do you like to do when not at work? What are your favorite hobbies?
When I'm not at work I like to spend time with my sons and family, take vacations, fish, exercise, write, record and perform music, write books, and prepare for future life events.
Q. Anything else you would like us to know?
I am currently selling Tastey's Chick-n-Que (This email address is being protected from spambots. You need JavaScript enabled to view it. 252-722-6235), which is pulled chicken that has a wonderful taste that can compete with and exceed any BBQ on the planet.
---
3 P's - September 2016
Physical Well-Being, Personal Productivity, Mental Peace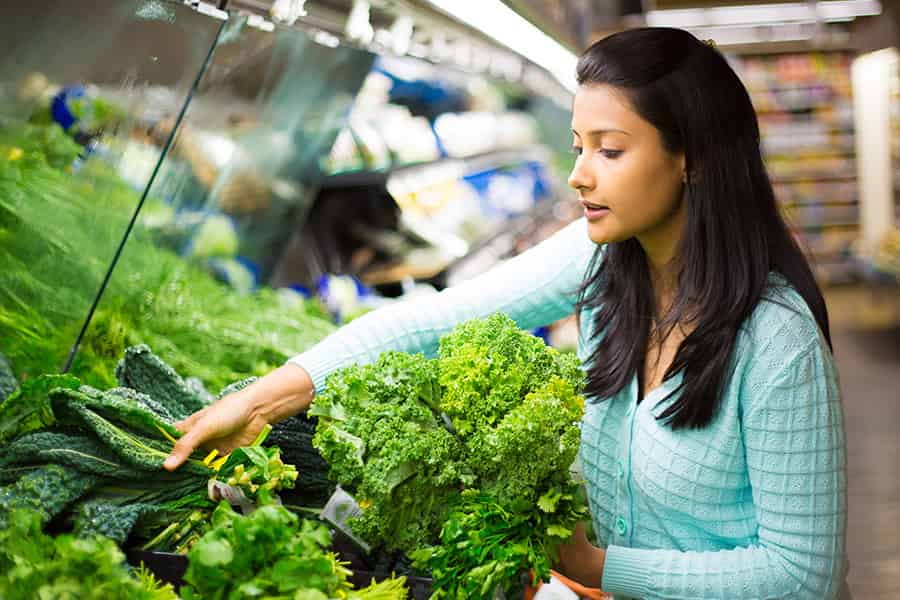 Theme: Forgiveness
This month's theme is forgiveness, but what does that mean and how does that relate to the 3 P's? Forgiveness is the intentional and voluntary process of undergoing a change in our feelings and our attitudes regarding an offense. We are letting go of the emotions that are associated with negative feelings and situations. Forgiveness relates to the 3 P's because we have to forgive ourselves for what we did during active addiction. Many times we struggle with trauma and other unresolved issues that impede our recovery process if not dealt with. We beat ourselves up during active addiction and into early recovery, becoming our own enemy. We were not kind to ourselves, especially in regards to our 3 P's: Physical Wellbeing, Personal Productivity and Mental peace.
We see the process where individuals begin to really truly forgive themselves when they wholeheartedly encompass the desire and commitment to the 3 P's. We make healthy meal plans and stick to them on a weekly basis. We understand that food can be used as medicine and help to heal our brains and bodies. We exercise on a regular basis and fully accept that in this case we are are strengthening our bodies and restoring them. We look forward to work because we are grateful that we are able to give back to our communities and we feel good about ourselves because we are achieving something that seemed so unreachable in the past. We continue to seek therapy, attend meetings, meditate and do other activities that will provide us mental peace. Forgiveness of the past is important so that we can look to the future and become who we really are.
"To forgive is to set a prisoner free, and realize the prisoner was you."
-Anonymous
---
Outer Banks Community Update
The summer season is starting to wind down here on the Outer Banks, although our clients are still kept very busy on their journey to a new life of recovery.
The clients at Two Dreams Outer Banks begin their day with a naturally energizing fruit smoothie and a brisk walk to the beach for a sun salutation to get their bodies awake and moving. Clients keep a busy schedule the rest of the day by attending weekly AA/NA meetings, process groups and art group.
At Two Dreams Outer Banks, incorporating fun activities in a routine includes but is not limited to enjoying pool and beach time and weekly activities including fishing off of the island's beautiful pier's, Corolla's Adventure Park, bowling and more!
---
Chicago Update
The Chicago office would like to welcome new staff member and CIO, David Barthwell! David studied art at Yale University, graduating in 2004 with honors and a distinction in the major. He will be working as a graphic designer and developer for Two Dreams. Of note, his work is strongly influenced by his classical fine arts training. Beyond art, David has always cultivated a strong interest in sociology and medicine, as well as the intersection between the two. He is also interested in cooking, travel, scuba, and sports. He has been an avid technology enthusiast since early childhood, and we look forward to seeing his contributions!
---
NOLA Update
When one makes the difficult decision to begin the journey of substance abuse recovery, some intense, suppressed emotions (such as shame, guilt, resentment, and fear) arise. After the initial fog has been lifted in the early stages of recovery, working through these emotions can be both overwhelming and rewarding. One of the most important gifts that helped me through this process was the gift of forgiveness. Through working with a professional clinical team in treatment and using the tools of a twelve-step program, I came to realize that forgiveness, of others and of myself, would open the door for me to rid myself of those negative emotions. This, in turn, set me on a course of developing healthy skills, habits, and thought processes that are essential to long-term recovery. At Two Dreams, we are passionate about helping those in need to safely begin this process. It takes time, but with a foundation built from the strong guidance of our clinical team and the tools developed in treatment, lives are restored every day. For someone who might believe that the prison of the disease of addiction is the only choice, we can gently and effectively present healthy options. Let us help you or your loved one experience the gifts that come with recovery. Our Two Dreams team is here to assist you.
---
Thank you to our content contributors
For admissions and all staff call us at: (504) 510-2331
© 2016 Two Dreams. All Rights Reserved.