I am eager to connect with you to tell you about several exciting programs at Two Dreams that you should consider before finalizing your decision on treatment.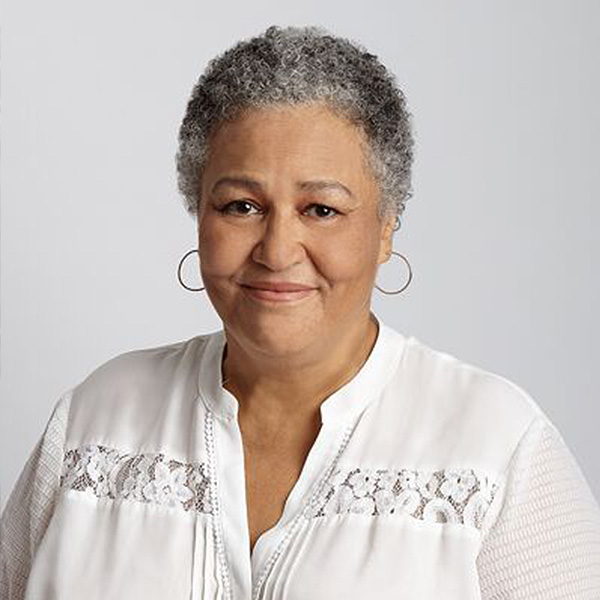 We are always refining our 3-7-3 program to achieve the best possible outcomes and to allow us to work more effectively with you or your loved one.
At Two Dreams we continue to emphasize the quality and intensity of our clinical program and we have embraced the philosophy of whole health, by adding activities and programming to restore circadian and ultradian rhythms in early recovery. We continue to stress that it is the responsibility of the clinicians at Two Dreams to help our patients access the peer support available in the ubiquitous twelve step program; while at the same time we acknowledge that patients do not need sponsors in treatment, they need therapists.
The six by six program schedule maximizes the opportunities to achieve mental peace with a minimum of six (6) hours of therapeutic work, six (6) days a week. Physical well-being as a focus emphasizes an intensive exercise program along with a full pain prevention program, and, since fatigue is a friend of sleep, improved sleep hygiene. If mental peace and physical well-being are left unaddressed while in primary treatment, relapse is predictable. Sleep deprivation is used as a tool when needed to re-program three (3) vital aspects of sleep: 1) latency, 2) middle-of-the-night arousal or awakening, and 3) regeneration or rest efficacy. Personal productivity as a concept of self-efficacy is central to our program to master the developmental tasks of adolescence. These tasks are 1) to individuate and separate from family and parents for independence, 2) peer group selection and affiliation for healthy expression of self, 3) create and maintain a healthy emotional bond with another that is expressed with intimacy and harmony, and 4) to develop the capacity to delay gratification in exchange for the ability to achieve life's goals.
All of this goes on in the Outer Banks in the program developed by our Board-Certified Psychiatrist, David A. Barthwell, MD (Dr. David) and me (Dr. B), our Addictionist. Mr. Sid Miltz provides day to day supervision of the clinical staff. You have the option to enter through discussion with our Recovery Advocate Jay Norton, or our Chicago Office where either Dr. David or I will personally see and admit you. Sid is available to consult with every person about your clinical needs during the admission process and both he and I provide regular clinical support to the staff, including Dr. Smith. It is extremely important to us that you are a good match for our milieu, as important as it is to you to know you will fit in and get your needs met.
Although much of the programming is regulated to create the restorative structure essential to establishing safety and trust, we are small enough to truly individualize the treatment for every person admitted to Two Dreams. Treatment completion with us is not based upon a few days or hours spent in treatment, it is based upon a clinical outcome of 1) acknowledging the diagnosis, 2) committing to recovery, and 3) reducing or eliminating inducements to use. Treatment is complete when the goals of treatment are met, not when a period has elapsed. We can accommodate access to important activities back home when necessary with therapeutic passes so that no one is cut off from activities outside of treatment if it is therapeutic and essential, not contrary, to recovery.
One last note, most people realize that our program name is a biblical reference to the Two Dreams interpreted by Joseph. We believe that when you realize you need treatment you are at a critical crossroads. We want you to be aware that if you are full-hearted in your efforts and therefore, successful in your endeavors, you can be restored to full functioning in your life. If you are diagnosed incorrectly, not exposed to the right services, not serious, or make a half-hearted attempt at recovery, the result can be death, incarceration, or institutionalization. But, beyond the biblical reference, every time I look at our program name, (Two DREAms) I see my nick name, "DREA." I feel the responsibility of my name being on the door, so much so that you can reach out to me.
I want you to let me know when we get it right and to let me know what I can do to make it right. My team and I want to make sure that you are getting your needs met at Two Dreams because we cannot afford to be half-hearted.
My cellular phone number is (708) 446-0650. Since it is my personal cell phone, I would appreciate it if you remember that I spend most of my time in the Central Time Zone.
Please let me know how we can be of a service to you or your loved ones. Below my signature you will find the email address and phone numbers that may be useful to you. Again, please do not decide your future, or your loved ones, until all your questions are answered.
Kind regards,
Andrea Barthwell, MD, FASAM
---
P.S. If you are on a stable dose of buprenorphine or methadone and are using other drugs:
Our Program Medical Director, Dr. Smith, is available to help your physician manage medically ordered tapers of sedative/hypnotics/anxiolytics. For patients on stable doses of buprenorphine or methadone who want to continue medication for their Opioid Use Disorder (OUD), we have found that an intense clinical event in our milieu can assist you with stabilization and help you achieve better outcomes while on long-term medication therapy.
---
Help line: (855) 534-5905
Admission inquiry or general information: [email protected]
Dr B's mobile phone: (708) 446-0650
---
Two Dreams, as interpreted by Joseph
Genesis 40:6-23 1599 Geneva Bible (GNV)
6 And when Joseph came in unto them in the morning, and looked upon them, behold, they were sad.7 And he asked Pharaoh's officers, that were with him in his master's ward, saying, Wherefore [a]look ye so sadly today?
8 Who answered him, We have dreamed each one a dream, and there is none to interpret the same. Then Joseph said unto them, [b]Are not interpretations of God? tell them me now.
9 So the chief butler told his dream to Joseph, and said unto him, In my dream, behold, a vine was before me, 10 And in the vine were three branches, and as it budded, her flower came forth: and the clusters of grapes waxed ripe. 11 And I had Pharaoh's cup in mine hand, and I took the grapes, and wrung them into Pharaoh's cup, and I gave the cup into Pharaoh's hand.
12 Then Joseph said unto him, This [c]is the interpretation of it: the three branches are three days. 13 Within three days shall Pharaoh lift up thine head, and restore thee unto thine [d]office, and thou shalt give Pharaoh's cup into his hand after the old manner, when thou wast his butler, 14 But have me in remembrance with thee, when thou art in good case, and show mercy, I pray thee unto me, and [e]make mention of me to Pharaoh, that thou mayest bring me out of this house. 15 For I was stolen away by theft out of the land of the Hebrews, and here also have I done nothing, wherefore they should put me [f]in the dungeon.
16 And when the chief baker saw that the interpretation was good, he said unto Joseph, Also me thought in my dream that I had three [g]white baskets on mine head. 17 And in the uppermost basket there was of all manner bakemeats for Pharaoh: and the birds did eat them out of the basket upon mine head.
18 Then Joseph answered, and said, [h]This is the interpretation thereof: The three baskets are three days: 19 Within three days shall Pharaoh take thine head from thee, and shall hang thee on a tree and the birds shall eat thy flesh from off thee.
20 ¶ And so the third day, which was Pharaoh's [i]birthday, he made a feast unto all his servants: and he lifted up the head of the chief butler, and the chief baker among his servants.
21 And he restored the chief butler unto his butlership, who gave the cup into Pharaoh's hand.
22 But he hanged the chief baker, as Joseph had interpreted unto them.
23 Yet the chief butler did not remember Joseph, but forgot him.