If you (or a loved one) are struggling with addiction, you may need professional help to succeed in recovery. When you look around online you'll see a number of different types of professionals who work in the addiction treatment field.
Many of them appear to have overlapping job descriptions, and it's often hard to tell which one you should be approaching at your particular stage of recovery.
As an all-inclusive rehabilitation center, Two Dreams provides a wide spectrum of professionals to best-suit our patients' needs: an ASAM-certified addictionologist, board-certified psychiatrists, social workers, licensed therapists, medical professionals on-call, and more.
Shop Around for Your Addiction Psychologist First
If you are at the beginning of recovery (you just finished detox or will be finishing up soon), you should be shopping around for an addiction psychologist or therapist. These specialists have the most training and will be able to give the best advice.
Don't just pick the doctor that's located closest to you—shop around for the service that best fits your needs and budget. You are perfectly welcome to call up treatment facilities and ask questions about their services.
You may also request to have a brief conversation with the therapist to see if you "connect." You can have a short discussion about what you are addicted to, why, and if you have any special needs (mental health issues, history of abuse, etc.). The therapist can listen to your situation and decide if you fit their area of expertise or if they know another person who might be a better fit for you. It is necessary for the client and therapist to connect so that the patient has the greatest chance of recovery.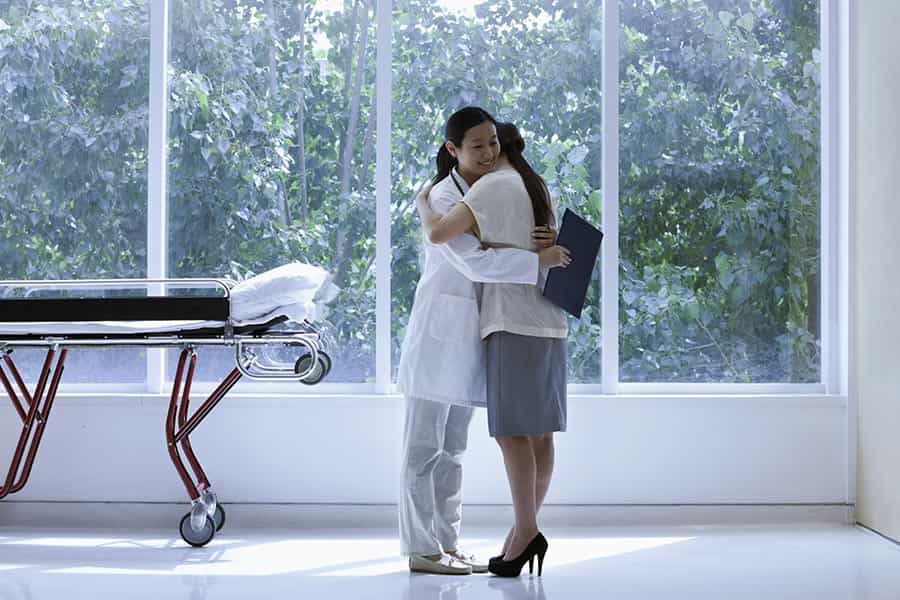 What Are the Different Addiction Specialties?
Depending on your situation, you might need help from a number of different addiction specialists. Consider some of the following:
Interventionists. An interventionist specializes in guiding families through their efforts to direct loved ones into addiction recovery. Because of the nature of addiction, people are averse to recognizing the problem or making changes. Interventionists provide strategies to help encourage a loved one seek help, and they work with family members who are resistant to the process. If you are seeking an interventionist, look for one who is a Certified Intervention Professional.
Substance Abuse Social Workers. These provide counseling services and many have training to identify and work with clients struggling with addiction and mental health disorders. Social workers usually work in a team of other addiction treatment professionals and their particular expertise, navigating systems, is used to direct clients to the resources they need to stay sober and prevent relapse. These specialists typically have a master's degree in Social Work and a license to practice in their state. They might also have (but are not required to have) a certification from the National Association of Social Workers.
Addiction, Alcohol and Drug, or Substance Abuse Counselors. These specialists counsel individuals on changing their behaviors in order to end drug use. A substance abuse counselor does not have the same level of academic experience as a psychologist, and they might have anything from a high school diploma to a master's degree. They may not be able to diagnose clients with mental disorders. If you are shopping around for a substance abuse counselor, check to see if they have an important certification (such as the National Certified Addiction Counselor designation). However, it is recommended that you select a psychiatrist or psychologist to lead your recovery treatment effort, and engage with substance abuse counselors as a separate element of your treatment.
Addiction Psychiatrists. Addiction psychiatrists focus on the drug treatment aspects and choose whether or not they want to engage in face-to-face talk therapy sessions. These professionals are knowledgable about the behavioral patterns they need to look for in people who have relapsed, and they can prescribe medications to treat psychological disorders (bipolar disease, depression, etc.), withdrawal symptoms, and drug cravings to prevent relapse. An addiction psychiatrist has a doctorate, is certified by the American Board of Psychiatry and Neurology, and is typically certified by the American Board of Addiction Medicine.
Addiction Psychologists. Addiction psychologists typically focus on the talk therapy aspects of treatment and cannot prescribe medicine. They engage clients in talk therapy and help direct them through the available treatment options, such as cognitive behavioral therapy, group therapy, motivational enhancement therapy, family therapy, and 12-step programs.
Psychotherapists. A psychotherapist is used as a catch-all term referring to multiple professionals who engage in talk therapy. People who refer to themselves as psychotherapists do not necessarily have special degrees, licenses, or certifications. However, there are some specialized degree programs in psychotherapy.
Addiction Medicine Physicians. These doctors focus on treating patients with health problems related to substance abuse. These physicians can be board-certified in various medical specialties and are certified by the American Board of Addiction Medicine. Two Dreams founder and CEO Andrea Barthwell MD, DFASAM falls under this category.
Recovery Coaches. Coaches do not diagnose or treat addiction, rather they assist people through the recovery process in various other ways, such as helping them to find needed resources (e.g., assistance with job search efforts), conducting random drug screenings, assisting with goal realization, and helping with family member mediation. There are currently no certifications or licensures in this field, but various places offer training.
Finding a Specialist
When searching for a professional to aid in the recovery process, make sure to search for one that says that specialize in addiction treatment or at least has a special interest in the subject. A regular psychologist, even with years of experience but none in addiction or related topics, may be less appropriate for directing your treatment than a trained addiction counselor.
Please call us today if you have any questions or need help selecting a specialist! You might also consider using these websites to find an appropriate provider for addiction recovery:
https://asam.ps.membersuite.com/directory/SearchDirectory_Criteria.aspx
http://www.abam.net/find-a-doctor/
http://www.aaap.org/?page_id=658?sid=658
https://www.healthgrades.com/substance-abuse-counseling-drug-counseling-directory