VOLUME XXV / JAN 2015
---
Two Dreams is a wellness program led by Andrea G. Barthwell, MD, FASAM that provides individualized care for those who dream of recovering a healthy lifestyle.
---
NOTE FROM DR. B.

The beginning of a New Year is a great opportunity to connect and make time for the ones that mean the most to us. As our theme this month is togetherness, I also want to encourage all of us in the field to continue working together as we improve our understanding of the disease we face. Two Dreams is providing an opportunity for all health professionals to come together next Wednesday, January 21st for our Two Dreams Chicago Open House. Come join us from 1-4 pm to learn about the services we offer and to network with other local professionals!

DREAM JOURNAL
VOLUME XXV / JAN 2015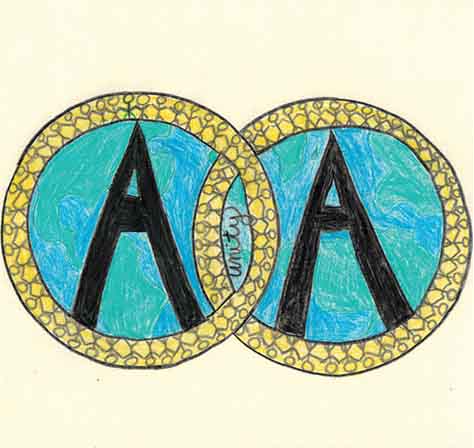 Two Dreams is a wellness program led by Andrea G. Barthwell, MD, FASAM that provides individualized care for those who dream of recovering a healthy lifestyle.
NOTE FROM DR. B.

The beginning of a New Year is a great opportunity to connect and make time for the ones that mean the most to us. As our theme this month is togetherness, I also want to encourage all of us in the field to continue working together as we improve our understanding of the disease we face. Two Dreams is providing an opportunity for all health professionals to come together next Wednesday, January 21st for our Two Dreams Chicago Open House. Come join us from 1-4 pm to learn about the services we offer and to network with other local professionals!
---
MONTHLY TRADITION
#1: "Our common welfare should come first; personal recovery depends on AA unity"
By: Brett Dunning, TDOB Clinical Director
Tradition One allows individuals to comprehend that change is truly possible. Individuals who experience constant distress and conflict often rely on themselves or those closest to them to solve their issues. Keeping in mind that addiction is a family disease, the individual who is suffering as well as those closest to him/her need to seek outside help. This is so that they can change the cycle of communication and behavior that currently exists. Alcoholics Anonymous' Twelve and Twelve states on page 130 that, "The A.A. member has to conform to the principles of recovery. His life actually depends upon obedience to spiritual principles". Al-Anon's first tradition is very similar to A.A.'s, "Our common welfare should come first; personal progress for the greatest number depends on unity". Throughout my experience as a therapist, I have seen these changes occurring in both the individual as well as those closest to the individual when they rely on spiritual principles and family therapy instead of their own immediate problem-solving ways.
Upon entering A.A., I had the concern that these spiritual principles and therapy would change not only the unhealthy behaviors and thought patterns, but also the things I liked about myself. I felt that I would have no voice and I would be turned into a non-entity. I know this is what many individuals fear upon entering a 12-Step fellowship. I have often heard that the 12-Step fellowships simply utilize a group mentality and have little individualism. If you truly understand tradition One and 12-Step fellowships, you will find that this is not the case at all. It is suggested you rely on the group, not one specific member, and not solely your sponsor. A.A. is meant to be a support group; get to know its many members and allow them to know you. When you experience issues in your life, rely on a group conscience to assist you through those difficult times, and not just one individual. When you rely on a group, you are not relying on yourself or those who were affected by your disease. In time, this reliance proves to be beneficial and your life takes on new meaning. You will see the benefit of having your good qualities enhanced and your defects removed. This is when the understanding of tradition One begins to make sense and you recognize how a group of people relieved you from the bondage of self and how you are happy being one amongst many. Even Bill Wilson wanted to be an anonymous person in A.A.
---
CLIENT ARTWORK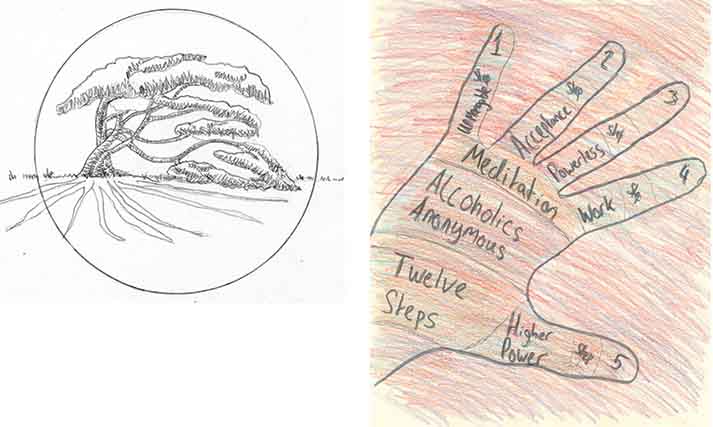 Our Art Therapist, Kate Lawrance, asked our Outer Banks clients to draw images based on this month's theme of 'togetherness'. Here are a few selected works. Left: "Life, Unity, Sustainability" Right: "The Hand" Cover image: "Unity"
---
NEWS HIGHLIGHTS
Nigerian Woman Brings Youth Together for the Holidays
By: Jon Oelke, TD Program Manager
Margaret Ahmed, executive director of Home Makers in Jos, Nigeria, began bringing youth together in 2011 with a simple act of cooking Christmas dinner. An abandoned warehouse near her home was a place for youth to congregate and use drugs. Fearing for her own daughters, she approached the men just before Christmas in 2011, and offered to mother them and help them get their lives back on track. While many were skeptical, she returned with a Christmas meal. This first step to opening their minds to her message has led to many turning away from drugs and towards work, school, and religion. 3 years later, no one comes to the warehouse to use anymore, and she has helped dozens turn their lives around.
Margaret Ahmed exemplifies this month's theme of togetherness. She shows us that it can be as simple as bringing people around a Christmas dinner, without any hidden agendas, to make real improvement in the lives of those around us.
---
Man Loses Fortune, Now Helps Others with Addiction
By: Kristin Wicke, TD Administrative Assistant
For many, winning the lottery would be a dream come true. Fancy cars, a nice home, and expensive clothing are what many associate with happiness. Farrell Lavallee was a cocaine addict when he won the lottery, and within a year, lost everything due to his addiction. He decided to receive treatment, and he now works as a counselor where he helps others who struggle with drug addictions like himself. When he isn't counseling others, he dedicates his time to make meals for the homeless. Farrell Lavallee exemplifies this month's theme of togetherness. He shows us that true happiness does not come from material things like fancy cars and houses and that money certainly isn't a solution to our problems. Rather, Farrell found true happiness through treatment and by helping others around him.
---
COMMUNITY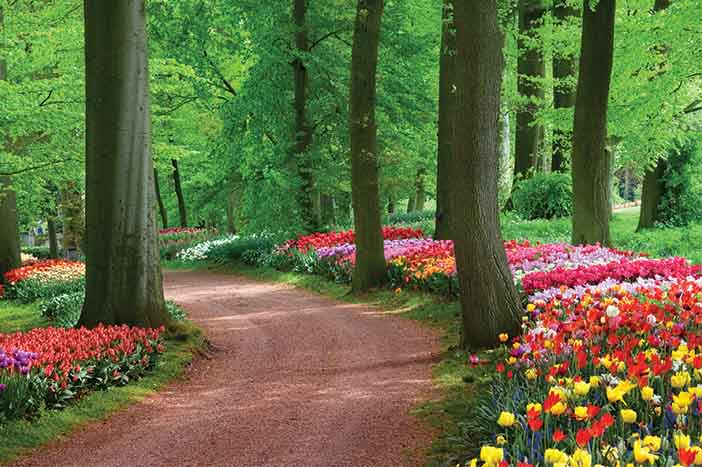 By: Kate Lawrance, TDOB Art Therapist
This Month on the Banks: Happy New Year!! January brings in a sense of starting again and an opportunity to carry forward New Year's resolutions. The first tradition of AA, unity, plays an important role in helping us to practice our resolutions every day. I am reminded of the quote by Mattie J.T. Stepanek, "unity is strength… when there is teamwork and collaboration, wonderful things can be achieved". At Two Dreams, the development of unity occurs in many ways. Different outings and events each week offer a fun way to create unity. Clients have enjoyed going to the Elizabethan Botanical Garden on Roanoke Island, taking a Segway tour of Historic Corolla, watching the movie Interstellar, and shopping at the local outlets.
---
IOP UPDATE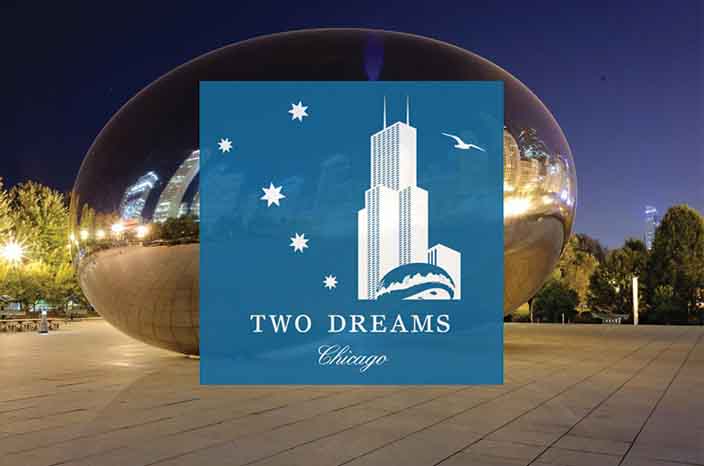 By: Theresa Straney, TD Chi Therapist
At Two Dreams, our IOP services are enhanced and individualized. We blend standard IOP with individualized flexibility, because we know that each client's recovery needs to be managed differently. The Adult and Adolescent programs help our clients to develop better communication skills and participate in a socializing experience, which is important for individuals whose socializing is centered on using alcohol and drugs. We afford a safe environment in which clients help support, and when necessary, confront one another about self-sabotaging behaviors, while introducing structure into their lives. We encourage and reinforce healthy ways of interacting in a supportive manner, which is crucial to successful recovery management.
Our programs focus on individual recovery and teach new skills related to drug and alcohol refusal skills, stress management skills, assertiveness training, and relapse prevention techniques where clients learn their personal enticements to use. Our programs guide clients as they learn, apply and practice new healthy behaviors with the support of group members and professional staff.
At Two Dreams, we care about an individual's reactions to group meetings and explore how time was spent since the last session. We also explore feelings of fear and anxiety related to the change process.
With client consent, family members are invited to share in all facets of treatment. We guide and encourage family members about how to be supportive during the recovery process. In addition, we offer support, skills, and strategies for the parents of our adolescent group members, in an effort to re- build trust and relationships.
Two Dreams' staff is excited to help clients transition from a life of chaos to a satisfying life of recovery, as we introduce these services in Chicago.
---
STAFF HIGHLIGHT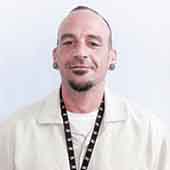 By: Brett Dunning, TDOB Clinical Director
Q. What has your journey been like at Two Dreams?
A. My journey at Two Dreams Outer Banks has provided me the opportunity to meet people of all facets of life. I work with a phenomenal staff, which is dedicated to our clientele. There are many ups and downs in this profession; when dealing with someone who has addiction issues, you often experience resistance. Some view this resistance as complicating the treatment process, I view it as a component of the disease model of addiction and once the individual overcomes the resistance with professional guidance, the recovery process is often more genuine. I would much rather encounter a client with resistance then a client who is just telling you what you want to hear. Along this journey, I have found that the clients who tell you what you want to hear, often need assistance to get to the point of having resistance to the treatment process. I love this Journey that I am on with our clients, because everyone responds differently to the recovery message; you must be creative when trying to assist someone to stop doing what they love most.
Q. What made you get into this profession?
A. My own struggle with addiction. I suffered with relapse for 10 years. My loved ones viewed my substance use as me just wanting to have a good time. I will admit that that type of selfishness did occur in the early stages of my addiction, though the last four years was suffering and there was really no good times involved. I wanted to get into this profession because I understand this type of pain. I do not blame the families, and I do not blame the client. The blame must be put on the addiction, and we can put our efforts into the recovery process if all parties are willing and open-minded.
Q. What is the most gratifying part of your job?
A. To witness a client and their family change. It is a beautiful process because change is hard. I witness people changing all the time and I view this change as evidence my higher power exists. I feel that if you truly believe that people are capable of change then you are capable of forgiveness. If you are capable of forgiveness no matter what the act, then you are a person who is at peace with yourself and the world around you. Trying to describe my gratitude is very difficult.
Q. What do you like about the Two Dreams program?
A. I got sober through a 12-Step fellowship. I like how the phases of treatment are similar to the 12 Steps. Change must come from within. The 3 phases of treatment allow the client the time necessary for the change process. The three phases of treatment work because they dissect the disease of addiction from a physical, emotional, and psychological standpoint. The philosophy of the Two Dreams program often takes place without the client's recognition, it's a natural process.
Q. Where did you go to college and post-grad and what did you study?
A. I went to college at Kutztown University where I took Psychology. I had great professors who taught me about the brain. I had a great professor who was a neuroscientist who told me he did not like the field of addiction because it contradicted everything they knew about the brain's functioning; he was a very black and white thinker. I also had a professor who conducted his class in such an abstract manner that you would question all you thought you knew while you were in his class. I had a great college experience and I continued my education at Hazelden Graduate School of Addiction Studies. I got to learn from great professors as well as great therapists who I got to intern with. I truly do not believe I could have received a better academic experience.
Q. Any relevant credentials/honors?
A. While at Hazelden, I designed a track for opiate addicted clientele. The track included groups specifically for opiate addicts and knowledge about the consequences of relapse. The track stressed psychoeducation with a raw 12-Step process group once or twice a week.
Q. How would others describe you? How does your personality complement the work you do?
A. Passionate and motivated, but most likely others would describe me as intense. People often take my intensity the wrong way. Sometimes staff tells me they could hear me during group and wondered why I was yelling. In all actuality I was just talking because I am intense about recovery and I get pumped up very easily.
Q. What do you like to do when not at work? What are your favorite hobbies?
A. When it's nice here on the Outer Banks, I like to go to the beach and read books on eastern philosophy in between surfing sessions. When I'm not at the beach, I like playing John Madden football on my Xbox One (its strategic similar to chess). I love the summer time on the Outer Banks, there is nothing like relaxing at the beach, then going to a 12-Step meeting, then grilling some burgers before you hit the sack at night- what a great day.
Q. Anything else you would like us to know?
A. I have an English bulldog named Steve who is six years old and an English bulldog named Louise who is eleven months old.
---
THE 3P'S
mental peace – physical well-being – personal productivity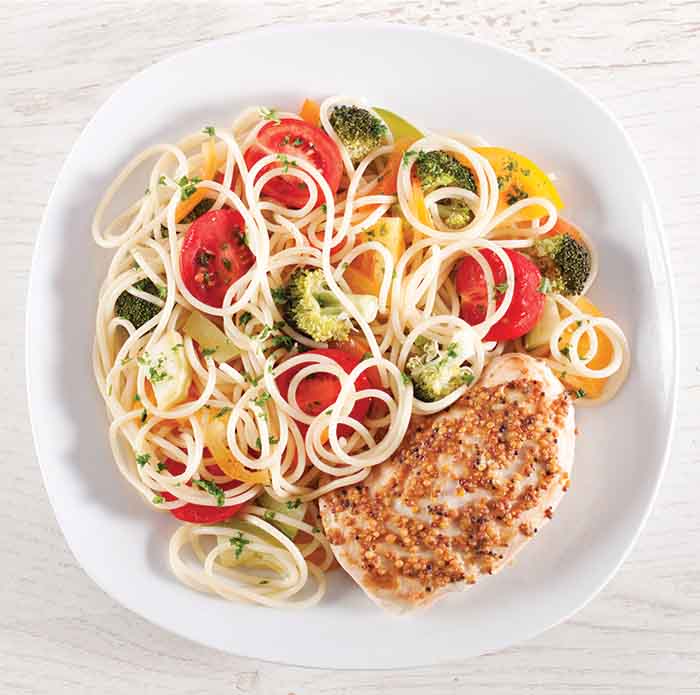 EATING TOGETHER
By: Kara Hamilton, TD Art Director
Eating meals together has a range of physical and emotional benefits. Research shows that it improves kids' grades, leads to healthier eating habits, and relieves parental stress.
Here is a fun and easy recipe to try: Your kids will love this delicious Greek pasta dish without realizing all the antioxidant-rich bell peppers and tomatoes in the bowl. Ready in about 35 minutes, this filling recipe is perfect for a weeknight dinner. Ingredients: Angel hair pasta, boneless chicken breast, red onion, yellow bell pepper, diced tomatoes (canned), lemon juice, feta cheese.
---
SID SAYS
By Sid Miltz, Executive Clinical Director
The theme for this month is togetherness and what a great way to start a new year! The theme is a great reminder that Recovery requires a group effort. Dr. B. says when you fight addiction alone you loose and this is very true. Dr. Bob and Bill W. discovered this is the only way that sobriety worked and the world was never the same. The founders of the Twelve Steps constructed each one in plural form.
At Two Dreams we individualize care but the treatment is constructed in a group effort. The clinical model is based on group therapy. We refer to this as process group. This is a safe space where clients have the opportunity to work through any issues that they continue to struggle with in their life. They receive feedback from their peers and the professionals guiding the process. The peer support and professional guidance are two of the seven components of treatment in our 3-7-3 model of care.
A good exercise for the new year is to thing about the people that cultivate positivity in your life on all different levels; mind, body, spirit, and relationships, and try to cultivate more togetherness with them. This healthy connection will benefit them as well as you. Happy New Year!
---
FEATURED GUEST WRITER
Togetherness
By Norma Berlin
In the mid-seventies, I began my career as a drug and alcoholism counselor at Forest Hospital in Des Plaines, Illinois. I worked specifically with adolescents and their families to create healthy togetherness. Over the years in private practice I have worked mainly with adults, but recently drifted back to some adolescents.
A specific girl stands out that reinforces how significant a role the family plays. It always seems like peers are the strongest influence over teens drinking, but the family often holds the main card in the development of the importance or un-importance of drinking.
This teen comes from a background of divorce where both families drink at night, week-ends, all holidays, and most other family gatherings. In an open, sincere, honest statement, she said that in her whole life she only saw her families drink. She never thought it wasn't okay, but rather that is what people do-they drink. In this particular family, their way of being together was through the use of alcohol.
When she got into trouble drinking, she could not understand why her parents objected so vehemently. It became a "do as I say, not as I do" situation. All four parents are professionals; some even work in the field. One would think that they might modify their behavior. However, their mantra to her is that they are adults and can do as they please.
Here is the dilemma-will this girl who is almost 18 be headed for rehab at some point soon, or will she be able to see that as you become more mature, you can make your own decision to drink or not drink. She is beginning to realize in therapy that togetherness in a family comes through healthy activities.
One might ask why counselors don't work more with families to help them see how important their role is in developing their children's behavior.
Even though I have 30-plus years of experience, my new challenge will be how to get through to parents to see that they set the scene and can send their children out into the world well equipped to be able to make good decisions. A family that sets goals and works together can achieve a healthy family life.
Bio: Norma is in private practice in Oak Brook, Illinois, and has 35 years of experience in the field of chemical dependency. Norma has a Masters Degree in counseling and is a Certified Alcohol and Drug Abuse counsellor in Illinois.
---
Thank you to our content contributors:
Dr. Andrea Barthwell – Founder
Sid Miltz – TD Executive Clinical Director
Brett Dunning – TDOB Clinical Director
Kate Lawrance – TDOB Art Therapist
Jon Oelke – TD Program Manager
Theresa Straney – TD Chi Therapist
Kristin Wicke – TD Administrative Assistant
Kara Hamilton – TD Art Director
Norma Berlin – Featured Guest Writer
For admissions and all staff call us at: (504) 510-2331
© 2015 Two Dreams Outer Banks. All Rights Reserved.