Dream Journal
Note from Dr. B.
It gives me great pleasure to announce that this month our Outer Banks program was named one of the Top 10 Drug Rehab Centers in North Carolina by DrugRehab.org. As part of their series to find the best rehab centers across the nation, DrugRehab.org researched the best rehab experience based on staff, food and nutrition, overall experience, and effectiveness of the treatment program. A link to the full article is below.
Additionally, I had a great time presenting at the Innovations in Recovery Conference, and I am speaking tomorrow at the National Prescription Drug Abuse Summit in Atlanta, Georgia.
Monthly Tradition
#3: "The Only Requirement is a Desire to Stop Drinking."
The theme for this month is "abstinence". Through my struggles in the past, I like to refer to this month's terminology as "ab-strain-ence" because purely abstaining from mood altering chemicals was such a strain. This brings me to this month's tradition, "The Only Requirement for A.A. Membership is a Desire to Stop Drinking". The originating members of A.A. found great solace and refuge in the boat of safety which A.A. provided. The early members were consumed with fear that any type of change would capsize their boat and they would be left with their lives of active alcoholism. Due to this fear, the early members of A.A. developed many rules, which would surely ensure order and the survival of Alcoholics Anonymous.preface to the Big Book of Alcoholics Anonymous.
Prior to the formation of the traditions, many groups formed their own rules as well as code of conduct for members. In laymen terms, a group would form and a couple individuals made up that group's core nucleus. These individuals' lives changed through A.A., and they recognized that they needed to protect what saved their lives by all means necessary. New members were discriminated against due to religion, sexual preference, nationality, etc. Alcoholics Anonymous members in New York and Ohio began receiving letters about how individuals were denied membership and were left alone to battle the disease of addiction, hence, the formation of the third tradition, "The Only Requirement for A.A. Membership is a Desire to Stop Drinking".
In the Alcoholics Anonymous "Twelve Steps and Twelve Traditions", the co-founder writes about a potential member who was fearful he could not join Alcoholics Anonymous because he was a "victim of another addiction even worse stigmatized than alcoholism". The group consulted within themselves what would be best for this particular member and consulted a power greater than themselves to provide insight. The group conscience allowed this member to join, and he experienced continued sobriety until his death. Clinically, I understand how these individuals were fearful of change though they acknowledged this fear and were honest that these fears stemmed from an intrusion on their personal recovery as well as how others would view them. They eventually accepted this individual and did not allow his recovery to be "strained" by selfish viewpoints and stereotypes. I believe that all individuals who seek help from addiction need a welcome without "strain" regardless of the 12-Step fellowship they walk into. In fact, wasn't it co-founder of Alcoholics Anonymous, Dr. Bob, who struggled with "sedatives" as well as alcoholism?
---
Client Artwork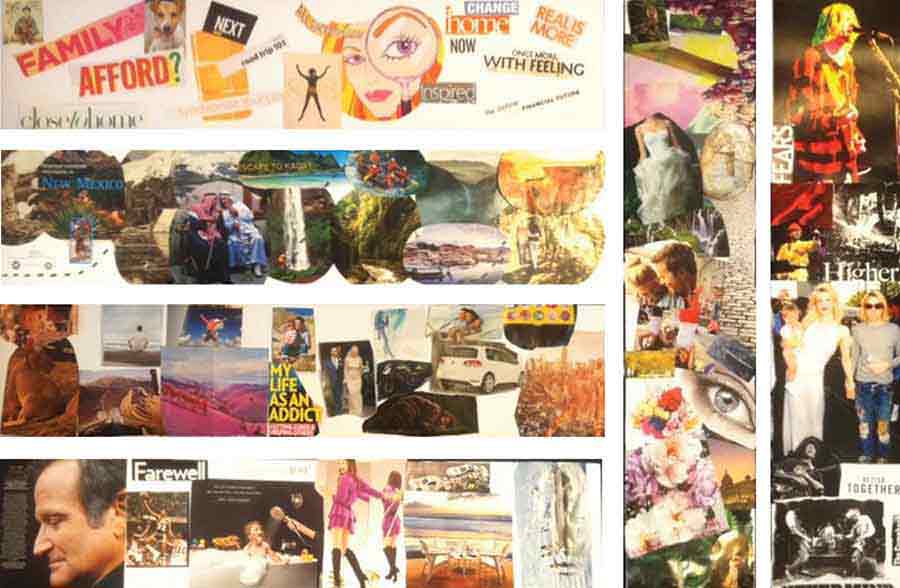 ---
News Highlights
Students Start Collegiate Recovery Program
The college lifestyle and culture can be difficult for those trying to stay sober. In this article, college students at The University of Michigan started a Collegiate Recovery Program where students looking to stay sober are able to find a community that supports a sober lifestyle, proving that college can be fun without drinking.
---
Community
This Month on the Banks: It's hard to believe a new season is upon us. A season where things that halted their growth for the blanket of winter, will blossom new life as spring rounds the corner. This is an amazing time to be on the Outer Banks, to see the trees in full bloom, the fawn frolicking out on the dune lines, bunnies playing in the sea oats, and smiling faces adorning the bike paths!
Within the group setting, clients have been evaluating what changes they can implement in their Phase of Treatment. Interestingly enough, a topic that caught many clients' ears was "Stop Use". This is the first step of the Coming in Phase, and often times clients attribute this to a physical motion to stop consumption of their drug of choice. Just this week, clients examined how this can also be a mental motion, to move our behaviors and actions from a desire to use to a desire to change.
Within the community, clients can implement these new changes and new found behaviors, and see that a life of recovery can be rewarding and FUN! Recently, the clients were excited to see the blockbuster hit, "American Sniper". As well as compete with each other on the indoor rock climbing walls. Just recently, clients dined out at La Fogata, followed by a couple games of Laser Tag, before going to their Friday night A.A meeting! Such activities allow clients to explore these new boundaries while in a safe environment, and can attribute to their goals of living a life of sobriety.
---
Staff Highlight
Q. What is your current position and job description?
A. My current position is Admission Director of Two Dreams. I work with clients and their families for admission into the Two Dreams Programs. I work on making and continuing relationships with individuals in the field as well as go to conferences and spread the word of addiction. Throughout my two years at Two Dreams I have had the opportunity to work different jobs and broaden my horizons as well as work with many individuals who have the willingness to surrender to the disease of addiction.
Q. Where did you work before Two Dreams and what did you do?
A. Before Two Dreams I was obtaining my undergraduate degree in Psychology at East Carolina University. I worked throughout my college career at various restaurants and other jobs so that I was able to support myself. I fell in love with Psychology very quickly and discovered that I wanted to one day be a therapist where I could help people that suffered. I cannot express how thrilled I was when I was given the opportunity to work at Two Dreams Outer Banks. Once I was trained in the philosophy of the Two Dreams Program I felt that I was in the right place. I felt that this was somewhere that I could grow professionally and personally, and I have.
Q. What has your journey been like at Two Dreams?
A. My journey at Two Dreams has been very fulfilling, not only do I get to work with amazing colleagues and professionals in the field but I get to experience watching clients change their lives. The transformation that I see in individuals seeking recovery with the Two Dreams program is incredible. The Two Dreams program that Dr. Andrea Grubb Barthwell has designed works when implemented. I told Dr. Barthwell recently that I incorporated her components of treatment into my life and was so thrilled with the balance that the components gave me. It is evident that addiction is a terrible disease that needs to be treated; recovery from addiction is a lifestyle that is fulfilling.
Q. What made you get into this profession?
A. I knew from my college experience in Psychology that I wanted to help people, and I quickly found out I wanted to one day be a therapist. What I struggled with was who I wanted to work with specifically. In working at Two Dreams that is no longer my question, I have found my answer. I enjoy so much working with individuals in this field and watching them grow and find the answers to their questions. It is so important to promote autonomy when the clients are ready and to incorporate them into their treatment and recovery. Once they have the tools necessary they are then able to give back and help their peers.
Q. What is the most gratifying part of your job?
A. The most gratifying part of my job is admitting individuals into treatment. When I am making phone calls and either the person seeking treatment or the loved ones seeking treatment for the individual are desperate for help and I can help that makes it all so worthwhile. I feel so happy when I hear that another person is ready to make the change necessary to live the life they are supposed to live free from addiction. Once the individual is admitted I get to watch them change their lives in the way they hoped for. I have also had the opportunity to be a Case Manager where I worked with clients in every aspect of their treatment day. I was also given the opportunity to be the Program Manager of Two Dreams Outer Banks and be of support to my Executive and Clinical Directors who are so amazing to work with.
Q. What do you like about the Two Dreams program?
A. The Two Dreams program works, I have seen it work. The 3, 7, 3 designed by Dr. Barthwell is the Two Dreams Program. The 3 phases of treatment (coming in, looking in, looking out) and the 7 components of treatment (abstinence, peer support, professional guidance, nutrition, exercise, rituals and medication review) and the 3 outcomes to successful treatment (mental peace, physical wellbeing and personal productivity) are all incorporated into each client's treatment and makes for a holistic approach. I feel that if the 3 7 3 is incorporated into the life of someone recovering that they have a greater opportunity to succeed. I also feel that the 3 7 3 is so important in maintaining recovery, well after the client has discharged. Two Dreams Program creates a foundation that is worked on and worked on throughout the treatment process until the client is able to incorporate the 3, 7, 3 as part of their lives. They are able to take these components and implement them in every step of their day after treatment. I also like that the Two Dreams Program is a wellness program and takes the whole individual into account and implements wellness into each aspect of the individual's life.
Q. Where did you go to college and post-grad and what did you study?
A. I attended East Carolina University and received a Bachelor's Degree in Psychology with a minor in Child Development and Family Relations. I loved college, it was such an amazing experience for me where I felt I was able to grow up, grow into myself and become independent. I am currently taking online courses at Grand Canyon University in Professional Counseling and am hoping to graduate by the end of 2016. When I decided to continue my education I was really torn between leaving the Outer Banks and going to a place where I could physically attend classes, but I felt such a connection to Two Dreams that I didn't want to leave. It took some time but I found a college that I thought would be a good place for me to take online courses and have enjoyed each class thus far that I have taken. Once I have graduated I am going to become a Licensed Professional Counselor and then I have the goal to go back to school and concentrate on Addiction Specifically.
Q. How would others describe you? How does your personality complement the work you do?
A. I think that I am a happy person; I feel that throughout my life I have been able to be resilient. I feel that every single person faces traumas and struggles in their lives and I have been given the gift to be able to overcome. I enjoy life and I enjoy working with individuals who want to change their lives. I am dedicated to my career and am a loyal person. I am able to now, more so than ever to put myself in others shoes and experience what they may be experiencing which enables me to be more empathetic and understanding. I pride myself on being a team member which is a huge component of being a treatment provider as we are better together than we are alone. I always want to better myself so I am always taking the time to learn about myself.
Q. What do you like to do when not at work? What are your favorite hobbies?
A. When I am not at work I am usually doing homework or spending time with family. I love being outside, the spring and summer are my favorite times of year. You can almost always catch me at the beach during these seasons. I like spending time with friends, going out to eat or going to the movies. I am always trying to brush up on my cooking which is an art I have not yet perfected. I also do stained glass when I have time; my mom is a stained glass teacher and has taught me the steps to making a complete piece.
Q. Anything else you would like us to know?
A. I have a cat named Neptune, he was my very first pet and I got him in my sophomore year of college. He has been with me for 7 years now and is so much fun! I am one of three children; I am the middle child and the only girl. I have lived on the Outer Banks since I was 9 years old, for 17 years! I love the area; the ocean is my favorite part of the island.
---
The 3P'S
Mental peace – physical well-being – personal productivity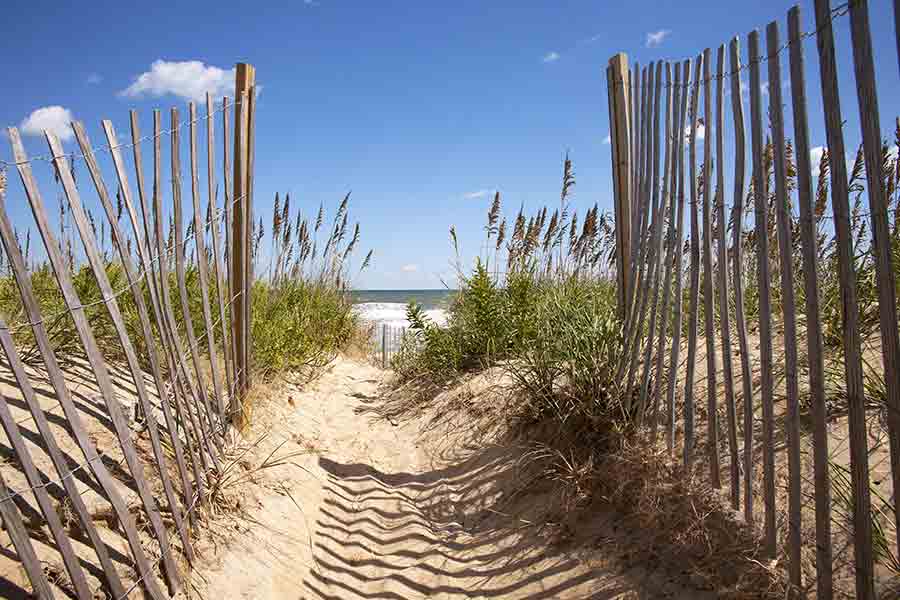 Try engaging in a new, sober activity this month! Joining a recreational sports league, taking a pottery class, or starting a book club are all activities that can be enjoyed sober. Engaging in sober activities can help establish a sense of community, combat boredom, and help you find purpose and joy. Here is a list of some sober activities that you might enjoy:
Hiking: Getting out in nature produces a natural high and allows us to absorb sunlight which boosts our serotonin levels and in turn, boosts our mood!
Sports: Recreational sports provide valuable exercise, and they're also a great way to meet new people. In some cases, exercise can be just as effective as antidepressant pills in treating depression.
Watching movies: Movies can help us relax from everyday worries and problems, and they also can give us something to think about.
Creating and enjoying art and literature: Being creative is a great way to channel and express your feelings. Listening to music has been linked to elevating your mood and helps you get in touch with your feelings.
Taking classes: Taking a new class and learning a new skill is great for self-discovery. Make a list of your interests and see if you community offers a class in that area of interest.
Volunteering: Giving back to the community is a wonderful way to step outside of oneself, and it also provides a nice mood boost. It's also a great way to meet others with the same interests and passions.
---
Sid Says
Abstinence is one of the seven core treatment areas examined and planned around when in treatment at Two Dreams. Abstinence can be more than just restraining from indulging in something most associated with substance use. Abstinence can also apply to a variety of mental, emotional, and spiritual contexts as well. For example, you can be abstinent from negative thinking, from self-degradation, from mistreating others, from abusing the environment, from not taking care of yourself, from positive praise to those around you, from taking all the good things about your life for granted, and many more.
Instead of what you cannot do, think about the negatives that you can eliminate from your life. This is a positive spin on the idea that is very self-empowering. The truth of the matter is you have choices and you can choose what you want to surround yourself with, and how you want to be.
Imagine the betterment that would come if you and those around you sat down and made a list of the top five negatives in life that you were willing to work on and change, and then making an action plan to change those things. Everyone would benefit.
Think of abstinence as a practice of eliminating the unwanted negatives in life with choice and action, rather than actions you cannot do.
---
Thank you to our content contributors:
Dr. Andrea Barthwell – Founder
Sid Miltz – TD Executive Clinical Director
Brett Dunning – TDOB Clinical Director
Aubrey Briggman – TD Admissions Director
Jennifer Williams – TDOB Medical Case Manager
Kristin Wicke – TD Administrative Assistant
Kara Hamilton – TD Art Director
For admissions and all staff call us at: (504) 510-2331
© 2015 Two Dreams Outer Banks. All Rights Reserved.