If you've found yourself struggling with alcohol or drug addiction, you may have considered entering an inpatient rehab program. But you have your doubts about the effectiveness of various programs.
Perhaps you have had an addiction problem in the past, entered a residential alcohol or drug rehab program, and now find yourself back at square one, addicted to drugs or alcohol again and feeling like a complete failure.
Or perhaps this is your first time considering a drug or alcohol rehab program and you're saying to yourself, "Why can't I just handle my addiction problem on my own without entering a rehab program? Is there any program out there that can help me? And why do I need to go to a rehab program in the first place?"
Handling a drug or alcohol addiction problem on your own
No doubt, whether it's drugs or alcohol with which you're struggling, you've probably tried to handle the problem on your own. But there comes a time when you – and most likely many of your friends and family members as well – recognize that you have a serious problem with drugs and/or alcohol, and you must seek professional help in order to get well and stay well on a long-term basis. And in many cases, that means entering a residential in-patient program where you can receive the very best care from a team of well-qualified healthcare professionals who are specially-trained to treat the specific problems that you face with compassion and respect for your individual needs.
Treatment starts with Detox
Most alcohol and drug addiction programs begin with an intensive detoxification program that includes a medically-managed withdrawal from drugs or alcohol, whereby your body is physiologically cleared of these harmful substances. Detoxification is frequently accompanied by unpleasant withdrawal side effects; for
these reasons, it is often managed with medications administered by a physician and frequently referred to as a "medically managed withdrawal," according to the National Institute on Drug Abuse.
Long-term residential treatment comes next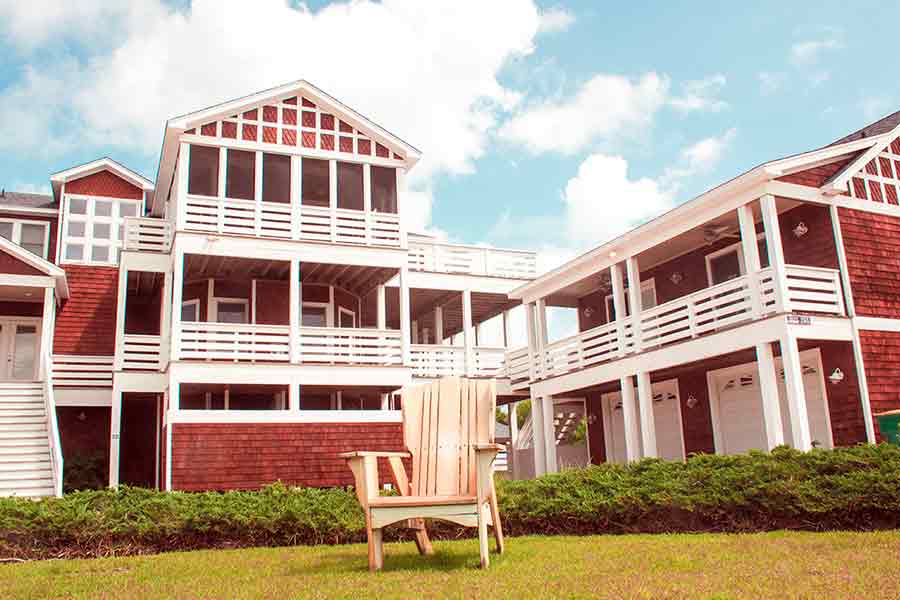 Checking in to a residential treatment program is typically the next step that you'll take on your road to recovery; however, going to an inpatient rehab program does not mean that you're a failure. On the contrary, it means that you are accepting of the fact that you cannot solve your addiction problem on your own and that you are reaching out for help. And while that's no easy task, it's a necessary step in obtaining the help that will help put you on the path to long-term success that will aid in preventing a relapse.
Most residential treatment centers provide intensive care 24 hours a day, focusing on the socialization of the resident and utilizing the entire "community" – the other residents and staff members re an essential part of the treatment process in order to help you during your recovery process.
Treatment is typically very individualized and structured, you're held accountable for your actions, and daily activities are designed to help you and your fellow residents examine your core beliefs, self-concepts and destructive behaviors in order to form new and more positive ways of behaving and interacting with others.
Sound easy? Not at all. But the structured, supportive, no-nonsense environment of most residential treatment centers is designed to ensure that you'll succeed on a long-term basis and be on your way to a much happier and fulfilling way of life.
Choosing a residential treatment program
Once you've decided that going to rehab is the best solution in order to treat your addiction to alcohol or drugs, the following are some criteria you can use in selecting the best in-patient residential facility:
Does the program you're considering offer 24-hour round-the-clock in-patient residential care?
Does the program have enough expertise in treating your particular addiction? What are the credentials of the clinical staff that will be treating you? Do they have particular expertise in your specific addiction?
Is the facility located in a convenient location? Is it accessible so that your family and friends can – if they're allowed to – visit you on a regular basis?
What is the age and gender of other people in this particular program? If you're an 18-year-old male, you want to make certain that the program is not comprised of primarily middle-aged
female adults.
What type of amenities are offered with this program? Will you have a private or a semi-private room?
What type of leisure-time programs does this facility offer?
What kind of emphasis is placed upon nutrition and exercise in the recovery process?
What's the program's specific philosophy of care? Do they offer a highly-individualized treatment plan that caters to your specific needs?
Does the program focus on transitioning to an outpatient substance abuse program featuring support groups, counseling and other follow-up care?