When you're struggling with an addiction to drugs or alcohol and it's mealtime, it's all too easy to stop in at your favorite fast food place and pick up a burger, fries and a soda to go.
But while that may be fine for an occasional treat, if you're suffering from the disease of alcohol or drug addiction, it's important to think about what you're putting- and not putting – into your body on a regular basis. Holistic nutrition to treat addiction is a part of the recovery process, and well-balanced, nutritious meals and snacks will not only aid in your recovery from alcohol or drug addiction, but will help you feel your energetic best so that you can achieve long-lasting success and prevent a relapse.
Alcohol and drug addiction take a big toll on your body
Whether you're addicted to drugs or alcohol, the disease of addiction takes a serious toll on your body and frequently deprives you of the important nutrients that may lead to malnourishment. If you have an addiction to alcohol, the empty calories found in wine, beer and liquor may create a feeling of fullness, but at the same time, you may fail to eat a healthy diet rich in the various nutrients – including vitamin B6, thiamine and folic acid – that your body needs to function properly. At the same time, the poor diet that you may be following is most likely taking a toll on your digestive system and you may suffer from diarrhea, indigestion and constipation. Other complications from an addiction to alcohol may include diabetes, high blood pressure, permanent liver damage, seizures, and a shortened life expectancy.
An addiction to drugs takes an equally serious toll on your body as well. The use of various stimulants including cocaine, crack and methamphetamine often reduces your appetite, leads to weight loss and also affects what nutrients you take into your body. Furthermore, if you use these drugs, you may become dehydrated and have an electrolyte imbalance, and your memory may be affected as well.
Using marijuana on a long-term basis can also have a negative effect on your body as it can affect your appetite. Over time, you may become overweight and need to cut back on your overall intake of fat, sugar and total calories.
Nutrition tips to ensure a long-lasting recovery
Using holistic nutrition to treat an addiction to drugs or alcohol means that an individual with a drug or alcohol addiction is not merely being treated with therapy and drugs. Well- trained professionals are also working with the entire individual – evaluating all facts of that person's life – to help him or her incorporate exercise, nutrition, sound sleep habits, and other important changes into his or her life to help that person succeed on a long-term basis.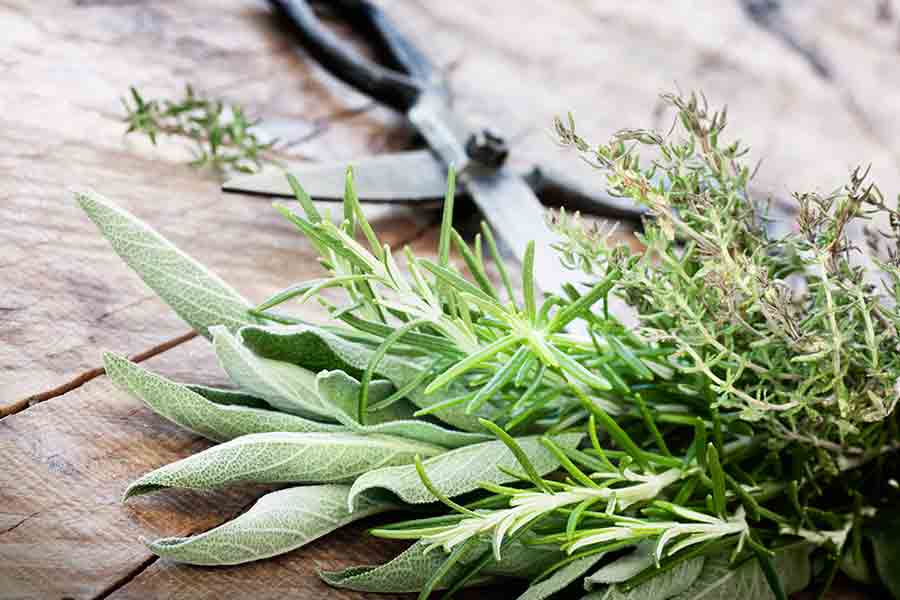 So what does that mean exactly? What constitutes a healthful, holistic diet that will aid in your recovery from an addiction to drugs and alcohol and lead you to a more fulfilling and happier life?
The following are some nutritional tips that will lead you on the path to good health as you go through the recovery process:
Eat foods that are rich in antioxidants, for they play a crucial role in boosting your immune system. Fruits and vegetables are full of antioxidants, which are an excellent choice for building a strong immune system during your recovery from alcohol or drug addiction. Add fresh fruits, including apples, strawberries and blueberries to your diet as well as raw or lightly-cooked veggies such as broccoli, peppers and carrots.
Pack plenty of protein into your diet in order to nurture your recovering brain, which has been damaged by your addiction to alcohol or drugs. Choose easy-to-digest protein sources like fish, poultry and beans.
Choose fiber, which will help your body recuperate; also replace white flour foods with 100 percent whole grain foods. Eat black beans, brown rice, artichokes, peas and whole grain pasta to provide roughage for your digestive system.
Snack on foods that will aid in regulating your blood sugar, keep your mood stable, and prevent you from using drugs or alcohol. This can include a handful of nuts, a hard-boiled egg, or fresh fruit with cheese or yogurt.
Limit the amount of caffeine that you ingest as it can be stimulating and trigger mood changes that make it harder to resist a craving for alcohol or drugs.
---
Two Dreams uses holistic nutrition to treat addiction
Good nutrition plays an important role in the holistic recovery process at Two Dreams. The nutrition plan is designed to provide natural, long-lasting energy and health benefits, taking into consideration individual preferences and needs. The staff works closely with each client to create a meal plan that incorporates nutrient-rich foods into each diet, while restricting sugar and caffeine intake. More specifically, the ideal, daily meal plan is portioned into quarters that include:
6.2 ounces of grain per day
2.6 cups of green vegetables per day
2.1 cups of colorful veggies or fruit per day
3.1 cups of dairy per day (6 ounces for males)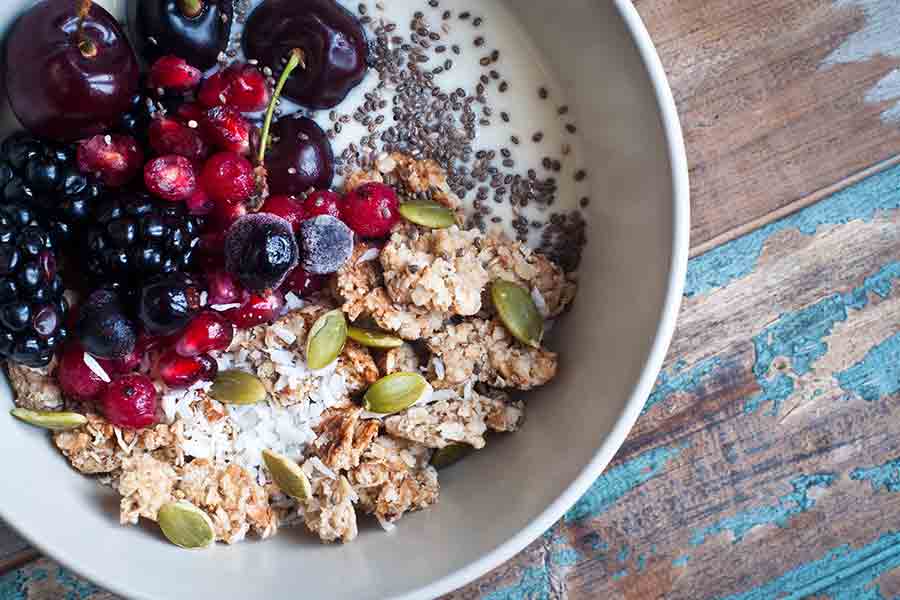 A sample Two Dreams weekly meal plan might offer the following nutritious (and delicious!) selections:
Breakfast
S: Blueberry pancakes
M: English muffin/boiled egg/fresh berries
Tu: Oatmeal/raisins/apple slices/brown sugar
W: Tortilla/scrambled eggs/black beans/salsa/half grapefruit
Th: Homemade bran muffin with raisins and nuts/Canadian bacon
F: French toast/orange
S: Wheat toast/2 slices bacon/apple slices
Lunch
S: 3 bean veggie chili with brown rice
M: Tuna salad sandwich/tomato/lettuce/bread
Tu: Taco salad/lettuce/avocado/black beans
W: Chef's salad (boiled egg, sliced chicken, lettuce, etc.)
Th: Pork tenderloin sandwich/tomato/lettuce
F: Tomato soup/half grilled cheese sandwich
S: White bean veggie soup
Dinner
S: Grilled fish/green veggies/colorful veggies/baked potato
M: Baked fish/green veggies/colorful veggies/brown rice
Tu: Ground sirloin/green veggies/black and red beans/brown rice
W: Spinach lasagna (spinach, ricotta cheese, parmesan cheese, wheat pasta)
Th: Roasted chicken/glazed, sautéed carrots/steamed broccoli/egg noodles
F: Barley beef soup/crusty bread
S: Pork tenderloin/cabbage/baked apples with brown sugar/mashed potatoes
Nutritious snacks served at Two Dreams might include:
Edamame with sea salt
Carrots or sliced red peppers with hummus
Almonds and raisins
Peanut butter served on celery