Dream Journal
Note From Dr B.
Before I was officially sworn in as Deputy Director for Demand Reduction in the Office of National Drug Control Policy under the Executive Office of The President, I went through a period of indecision and stress. In short, the President announced that I would be appointed to the position, but then the statement was withdrawn because of controversy in the White House at the time. Recovery advocates were planning to march in protest on my behalf, but a friend suggested to me that I try to prevent the march on Washington because what you do is always open for review and critique and how I handled the situation would stick around throughout my career.
That thought has helped to define my attitude: you only get one shot at a first shot, and the only thing you have in this life is your reputation. Sometimes things don't work out and you can be disappointed, and other times opportunities come out of nowhere and you get lucky. No matter what, though, you must always conduct yourself with dignity. Even when situations don't go according to plan, I try to maintain a positive attitude and remember the ever-changing nature of life and luck.
Acceptance is key; we can only control our reactions.
Sincerely,
Dr. B
---
My Journey Through Acceptance
By Austin Eubanks
Looking in the mirror and accepting what is looking back at you isn't easy. While we are all strong and powerful by nature, everyone has weaknesses. Mine came in the form of addiction, and that weakness manifested in every area of my life.
For 12 years, I didn't want to accept my addiction. I did everything I could not to accept that I had a problem. Looking back at my experiences, I recognize that I walked down each and every other path first to ensure it wouldn't work before I finally found the one path would work for me. I tried to manage my substance use many different ways before accepting the fact that I could never ingest substances again.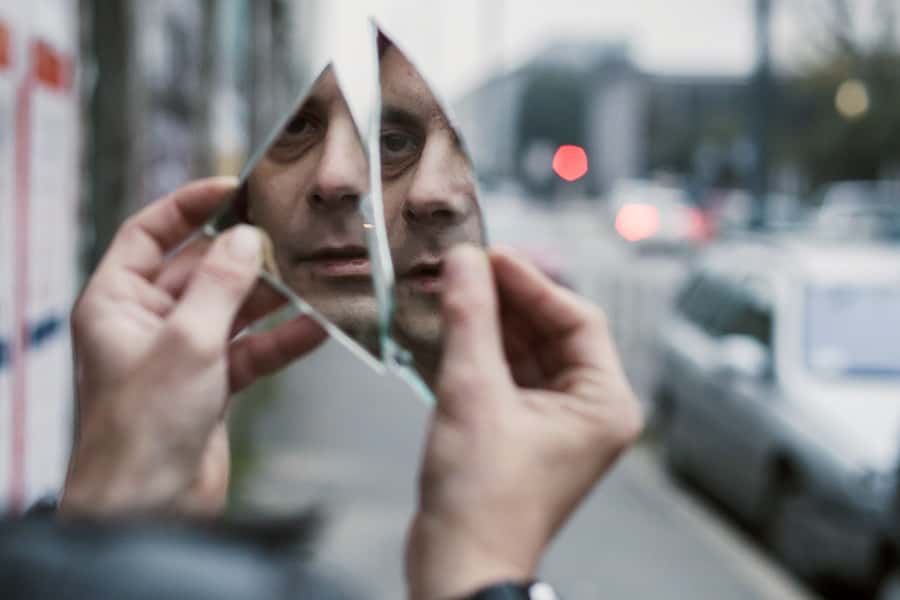 It was in this acceptance that I truly discovered freedom and the power that comes from within. What was once the hardest step to take is now a part of my day-to-day life – both by choice and necessity. My acceptance wasn't just that I could no longer use opioids or other substances, I had to go back through traumatic experiences and accept what had happened and the losses incurred. I also had to accept that I could never return to the life I once lived. I had to change absolutely everything – my relationships, my friends, my hobbies and even my career. I have had to learn to manage my emotional response to situations that once sent me reeling. I had to accept that life isn't always going to go as I planned or even just as I envisioned. And that's okay. I have learned to accept situations and people as they are.
In this acceptance, I also found my calling in helping others as they achieve recovery. I found that through healing and building others up from their addiction, individuals can discover their true power. I have experienced many different treatment programs both personally and professionally. And I've found that in order to truly understand addiction and achieve acceptance in the recovery process, the whole person must receive treatment. From feeding the body with nutrition, detoxing the cells of the body, boosting self-esteem and confidence, discovering new personal talents, healing emotional trauma, talking through the recovery process therapeutically and mending relationships with family and loved ones, a complete addiction treatment approach is absolutely critical for long-term recovery success. This complete addiction approach is employed at The Foundry, and I am proud to be a part of such an innovative treatment program. In long-term recovery, acceptance is a part of my day-to-day life. I'm humbled that acceptance has led me down a path so rich and plentiful that I can't ever imagine going back.
About the Author: An injured survivor of the Columbine shooting, Austin has devoted his career to helping those who have journeyed into addiction by way of trauma. He is the Chief Operations Officer for The Foundry Treatment Center in Steamboat Springs, Colorado, and speaks nationally regarding the problems with over-prescribing medication and overcoming trauma as it pertains to addiction.
---
Acceptance — Aaron Domingue
"And acceptance is the answer to all my problems today. When I am disturbed, it is because I find some person, place, thing or situation — some fact of my life — unacceptable to me, and I can find no serenity until I accept that person, place, thing or situation as being exactly the way it is supposed to be at this moment…. Nothing, absolutely nothing happens in God's world by mistake. Until I could accept my alcoholism, I could not stay sober; unless I accept life completely on life's terms, I cannot be happy. I need to concentrate not so much on what needs to be changed in the world as on what needs to be changed in me and in my attitudes."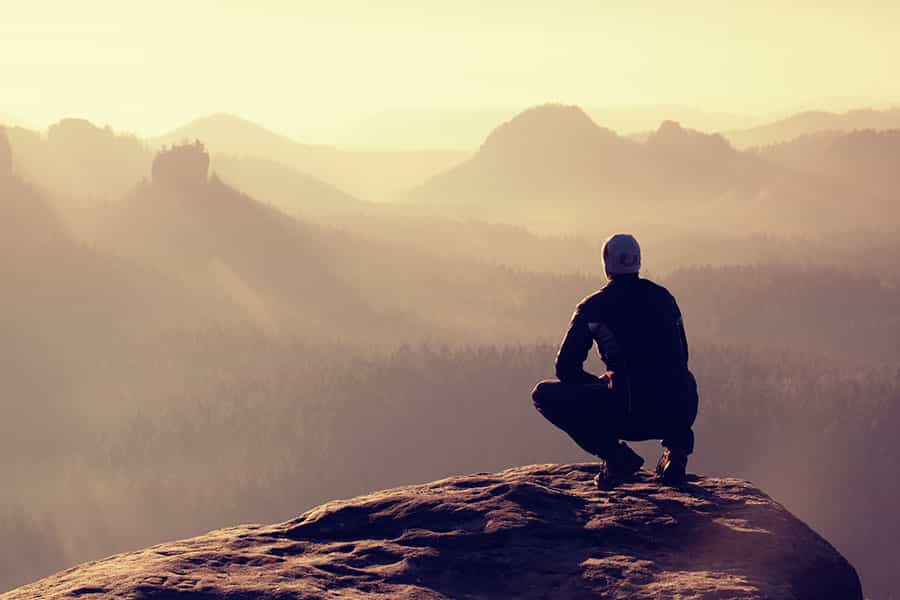 Judging by the frequency that this passage is quoted and referenced in various types of recovery discussions, acceptance is one of the most important ingredients in the process of recovery. In any sustained long-term recovery, the ability to practice acceptance must be consistent…from the moment we first decide that it is time to give recovery a fair shot, to our later day-to-day lives in recovery as we continue learning how to roll with life's punches. It is only with acceptance that we conclude that we are not "different" and that we cannot control our drinking and using. We must accept the fact that we are powerless over this devastating affliction.
It seems cliché, but it is an essential truth that we must carry with us everywhere we go. Accepting that things are simply the way they are does not equate to us cosigning, validating, or agreeing that someone or something is justified, or that things transpired the way they should have. We are simply discontinuing attempts to overly control situations, and relinquishing the desire to dictate how people treat and react to us. We must remind ourselves (sometimes only with the help of others) that we can control how we respond, how we behave, and what we allow to negatively take root and grow within us.
I've always felt that some of the addict's propensity to combat/control/dispute and inevitably resent is an overcompensation directly connected to feeling out of control internally. I believe that with time, support from other likeminded individuals, and consistent pursuit of self-awareness and improvement, that overcompensation in this sense grows fewer and further between. But, as with every other piece of us that we must always be pruning, this never fully disappears…thus we accept that we must stay alert and in tune to when our acceptance has shrunk and our pursuit of control has increased.
---
News Highlights
On October 31st, 1700 policymakers, including Two Dreams CEO Andrea Barthwell, MD, DFASAM, gathered in Baltimore, MD for the American Association for the Treatment of Opioid Dependence Conference. Attendees discussed patient management plans, the benefits of medication-assisted treatment, stigma prevention, and more.
Medication-assisted treatment is becoming more and more accepted as a beneficial form of addiction treatment According to data presented at the U.S. Psychiatric and Mental Health Congress, Buprenorphine adherence may be associated with higher dose, older age, and prior history of psychosocial therapy.
---
Featured Staff Member Questions: Zachary Fagan
Q. What is your current position and job description?
Recovery Support Specialist
Q. Where did you work before Two Dreams and what did you do?
As a line cook at Pigman's BBQ.
Q. What has your journey been like at Two Dreams?
It has been great. The staff is very friendly and caring.
Q. What made you get into this profession?
I enjoy helping people.
Q. What is the most gratifying part of your job?
Watching clients smile and laugh.
Q. What do you like about the Two Dreams program?
I like going to meetings with newcomers best.
Q. How would others describe you? How does your personality compliment the work you do?
I feel others describe me as patient, and patience allows me to be a good listener with an open mind.
Q. What do you like to do when not at work? What are your favorite hobbies?
While not at work I like to relax with friends and family. My favorite hobbies are hackey-sacking and playing video games.
---
3 P's – October 2016
Physical Well-Being, Personal Productivity, Mental Peace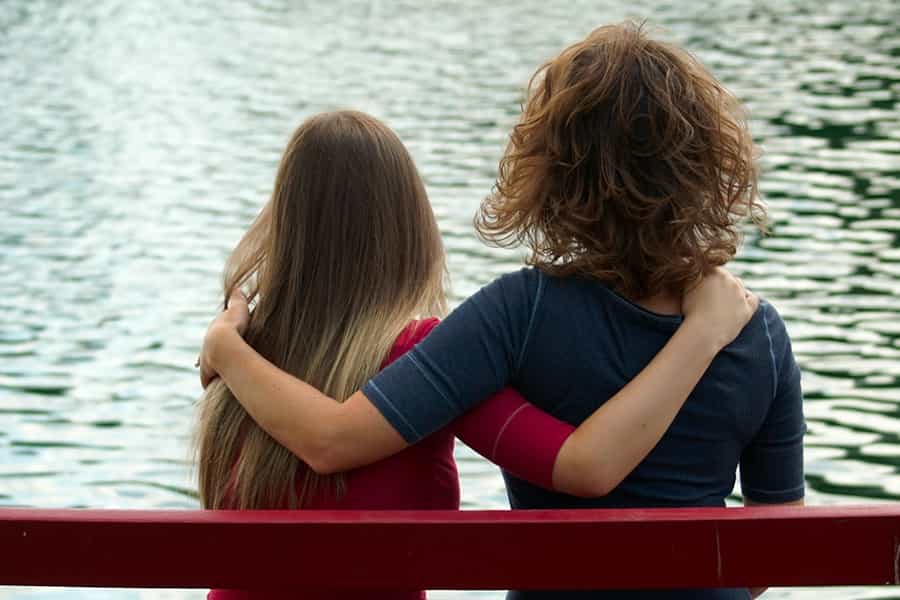 Theme: Acceptance
Acceptance is a word that those of us who have been in this field for some time realize is quite important and powerful to those working to obtain sustained recovery and sobriety. This word is one of the puzzle pieces that must be obtained in order to achieve major progress and a willingness to change in the recovery process. Acceptance is defined as the act of accepting something or someone; this means that, no matter what, we accept people and situations for who and what they are. It means saying, "the situation is out of my control, or "how that person acted is not my responsibility." This can relate to the 3 P's and every aspect of our lives.
Acceptance in regards to physical wellbeing can work for everyone. Individuals who find exercise daunting may begin to accept that it's just part of life that needs to happen in order to stay healthy. For those who have limitations in regards to physical exercise, they may accept their restrictions and try to work around them.
In regards to personal productivity, individuals should look inward and accept themselves first before becoming productive members of society. Otherwise, they may pass up jobs that could have benefitted them but they were either too scared to apply or thought the job was beneath them. It is important to note that, especially in early recovery, it is ok to start off small and grow into something big. Eventually, bigger responsibilities will seem more manageable as the recovery process continues, so during early stages it's best to accept a less demanding and less stressful job.
Mental peace and acceptance go hand in hand. It is impossible to control everything and in attempting to do so people often just fall apart and feel chaotic. Relinquishing control allows for mental peace and rest. Once we begin to accept that we are not in control and we are not responsible for every failing that occurs, we can begin to rest our minds. Mental peace will occur as long as we take care in recovery first.
"The first step toward change is awareness. The second step is acceptance."
-Nathaniel Branden
---
Outer Banks Community Update
It's a busy time of year on the Outer Banks of North Carolina for all. Hurricane Matthew left behind power outages, major flooding and debris all along the Outer Banks this month, leaving homeowners and locals no choice but to accept their fate and stay busy with the aftermath, including clean up and waiting for the flooding to subside.
Clients at Two Dreams Outer Banks are implementing acceptance into their routine on a daily basis, starting from the moment the client walks through our front door. Accepting that addiction is a disease is not always easy, although can be better understood through spending time in treatment.
Throughout the day, clients keep busy by participating in process groups, art group, AA/NA meetings and spending time at the gym, developing new, healthy habits. It is important to have a sense of balance and fun in recovery as well! This is done in a number of ways at Two Dreams Outer Banks by implementing movie nights, yoga and weekly activities including paintballing, going to the movies, and fishing!
---
Chicago Update
Mayor Rahm Emanuel is working to pass an ordinance requiring pharmaceutical sales representatives to carry a special license for promotion of medication. They will also be required to keep a record of which health professionals received promotional material, what information they were given, whether or not samples were proved, and how much (if any) compensation was provided to physicians for listening. This ordinance is designed to help fight opioid addiction by regulating its promotion, and is being considered now in light of Purdue Pharma being under investigation for mis-marketing of opioids.
Sources:
http://www.chicagotribune.com/business/ct-pharma-license-chicago-1015-biz-20161014-story.html
http://wate.com/2016/10/16/did-mis-marketing-of-opioid-lead-to-addiction-epidemic/
---
NOLA Update
And acceptance is the answer to all my problems today.
When I am disturbed,
It is because I find some person, place, thing, situation —
Some fact of my life — unacceptable to me,
And I can find no serenity until I accept
That person, place, thing, or situation
As being exactly the way it is supposed to be at this moment.
Big Book of AA, 4th Ed. p. 417
When suffering from the disease of addiction, shame and guilt are usually overwhelming. These feelings give power to the addiction, thus making it difficult to begin the process of recovering from the disease. Feeling that self-punishment is a cure for the disease makes for a very dark and isolated place – emotionally, spiritually, and mentally. I have found that acceptance is the key that opens the door to a quality long-term recovery process. Acceptance is not submission; in fact, it is quite powerful. It allows us to acknowledge our circumstances and our part in those circumstances. After acceptance, healing can begin and we can provide solutions to move toward a healthier and more productive way of life. We all have imperfections and character defects to work on; when we accept these as fact, through use of tools such as treatment, a twelve step process and a healthy support system, we can get our lives back and set ourselves free from the disease of addiction. If you or someone you love could use guidance to find this place of acceptance, please call Two Dreams today.
---
Thank you to our content contributors
For admissions and all staff call us at: (504) 510-2331
© 2016 Two Dreams. All Rights Reserved.