Staying drug- and alcohol-free is a life-long journey. If you have a friend or family member going through addiction recovery and are looking for ideas on how to show your support, consider the following:
Learn About Addiction
An important first step in supporting a friend or family member going through addiction recovery is to understand addiction. Read about addiction recovery from trusted authorities. Those who become familiar with the problems of addiction gain a better understanding of their loved ones. You can follow our Dream Journal blog for biweekly articles on addiction treatment.
Encourage Addiction Recovery Treatment
Treatment for addiction can be intense and take up a large amount of time from one's schedule. A person might find it difficult to make it to appointments every day or feel tired of running around and prefer to stop. If a person was prescribed medicine to treat depression, anxiety, or other symptoms associated with withdrawal, they might forget to take it.
Help however you can: driving them to appointments, doing personal favors (e.g., walking their dog, picking their kid up from school) so they can make their appointments, sending text message reminders to take medicine, and meet the staff at their addiction treatment facility. Keep an open dialog and ask the treatment staff and your loved one how you can help in the recovery process. Feel free to contact our treatment staff for a free consultation and to ask any questions you have.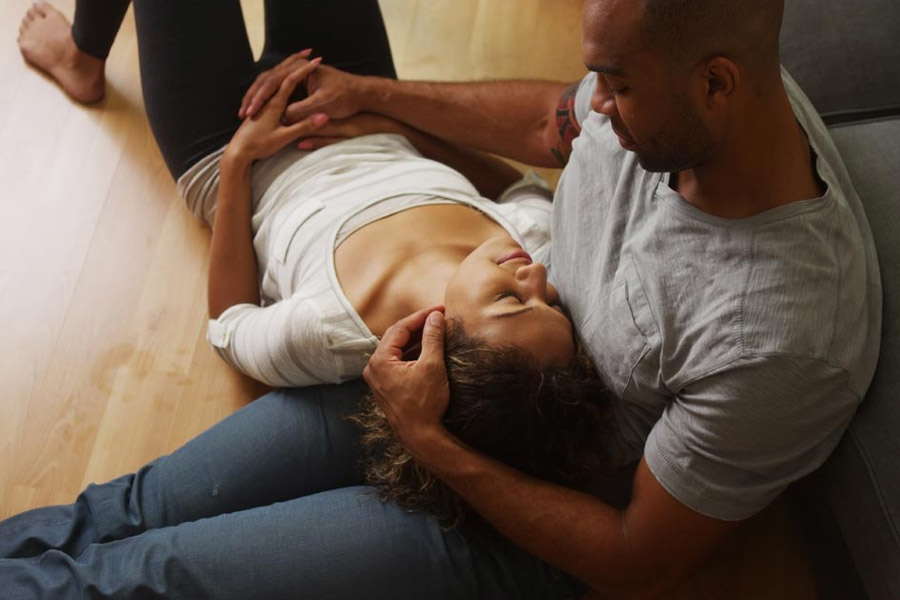 Be a Good Listener
People going through treatment are often stressed or worried about various things and are looking for someone to bounce their ideas off of. For example: what they should do to resolve a certain conflict, what they should spend their time doing at night, etc. Be open to listening and discussing.
Avoid Being Judgemental
Non-addicts may sometimes find it difficult to understand the decisions of a person who struggles with drug use. For example, during recovery, a person might decide that their stressful job puts them at risk of relapse, so they quit. Or that they can't handle being around alcohol, so they avoid going to special events (weddings, graduation parties, family reunions, etc.). They might even cancel important plans like getting married or an advanced degree because they don't believe they can handle the stress. Do not tell your loved one that they are making mistakes because they will associate talking to you with stress and potentially shut you out. Instead, openly express that you are there for them and want to try to understand what they're going through, or that you are happy they are taking their recovery seriously.
Create a Substance-Free Environment to Support Recovery
Whether you live with the person or are just inviting the person over to your residence, make sure your home does not have drugs, alcohol, or related items visible or accessible. Just seeing a bottle of liquor could lead to distracting thoughts.
Encourage Healthy Activities
Healthy activities are best encouraged through example. Invite your loved one over to a home-cooked meal and take that time to ask about their cooking habits and make suggestions. Invite your friend out to a hike, to the movies, or to a volunteer activity. Take special consideration to make sure the event will not contain alcoholic beverages.
A video of our founder Andrea Barthwell discussing how Two Dreams utilizes the component of exercise to achieve mental peace instead of physical growth.
At Two Dreams, we place a special focus on nutrition, physical fitness, sleep hygiene, and mindfulness as core elements of becoming a more healthy and whole individual. Patients share a responsibility for making home-cooked meals for each other in accordance with our scientifically formulated nutritional guide. They stay active; taking daily walks on the beach and regularly attending workout sessions or classes at the gym. Our sleep hygiene program ensures wakefulness in the morning and fatigue in the evening, and our focus on mindfulness via journaling, group therapy, yoga, and other activities keeps patients present and healing mentally. Click here to learn more about the different health elements of our treatment program.
Help Your Loved One Expand Their Social Network of Sober Friends
You may have friends that you know do not drink or use drugs. Reach out and invite these friends along with your friend in recovery to gatherings, so they have a chance to meet and expand their social circles.
Encourage Them to Join an Addiction Recovery Support Group
Addiction support groups are invaluable resources for friendship and addiction support. Nowhere else will a person so easily find other people experiencing the same problems with addiction who are able to give much useful advice. People challenged with addictions often participate regularly in support group meetings since addiction is a life-long struggle. We especially encourage 12-step groups and implement the values of such programs into our treatment plans. We encourage thorough self-evaluation during group and individual therapy sessions. We discuss the role of selfishness as it relates to addiction. We ask that clients take time during the day to journal and reflect on the self and their progress. We contemplate the idea of God and spirituality. We urge clients to assist others on their recovery journeys by sharing personal experiences and advice. We assign "step work" workbooks that are designed to thoroughly explain the implications of the first three steps. We encourage family members to participate in their own recovery by attending support groups of their own such as Alanon. We even transport clients to weekly AA/NA groups (or alternative, well-established support groups) held by members of the local community.
That being said, the 12-step model is only one part of the comprehensive support that we provide at Two Dreams. Our unique program combines the 12-step modality with behavioral therapies, motivational enhancement therapy, psychiatric care, and other psychosocial methods. We fully embrace the 12-steps as an important part of recovery support, but also realize that it can be most beneficial when used in conjunction with other modalities. You can click here to learn more about the Two Dreams relationship to the 12-step program.
Help Them Escape Situations that Might Lead to Relapse
As part of a comprehensive recovery plan, individuals develop an "escape plan" for situations in which triggers are present. Ask your loved one if there are any triggers you should be aware of and be understanding of their escape plan. Offer to help them get away from difficult situations if need be.
Encourage Complete Sobriety or Abstinence
Many people who have tried controlling their alcohol consumption, rather than quitting, have found it to be too difficult to maintain. Encourage your loved one to choose the path of complete abstinence and sobriety because it is more likely to result in success and a healthy, happy lifestyle. In fact, abstinence is one of the seven dimensions of treatment that we emphasize, along with peer support, professional guidance, medication review, nutrition, exercise, and ritual. Click here to read more about our unique treatment model.
Have a Plan for Handling Relapse
Sometimes it's hard to notice that your friend or loved one has relapsed because the signs for relapse can be different from person to person. Common things to look for are changes in behavior, lying, not attending support group meetings, and reminiscing about old times when they used drugs or alcohol. Have a plan for handling a potential relapse. One option is contacting your friend's sponsor or emergency addiction recovery contact (which your friend should have designated at some point during recovery). Another option might be to seek help at his/her regular support group. And another option is directly asking if they are using drugs or alcohol again. It is best to have this plan hashed out before relapse becomes a risk, so that you have the appropriate contact information for taking action.
Forgive Mistakes
It is heartbreaking when a friend relapses, but realize that a majority of people who struggle with addiction relapse at least once. Support your loved one through this difficult time and encourage them to return to their addiction recovery plan.
Call us at 504-510-2331 to discuss getting your loved one into treatment today!