VOLUME VI / JUNE 2013
---
Two Dreams is a wellness program led by Andrea G. Barthwell, MD, FASAM that provides individualized care for those who dream of recovering a healthy lifestyle.
GUEST COLUMNIST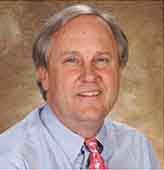 Our featured guest writer this month is nationally-renowned consultant and lecturer Chris Schroeder, who has been actively involved in helping those afflicted by alcoholism, and has remained committed to the development and improvement of addictive illness recovery for over 22 years. This month he teaches us about Step One, and how to admit powerlessness.

VOLUME VI / JUNE 2013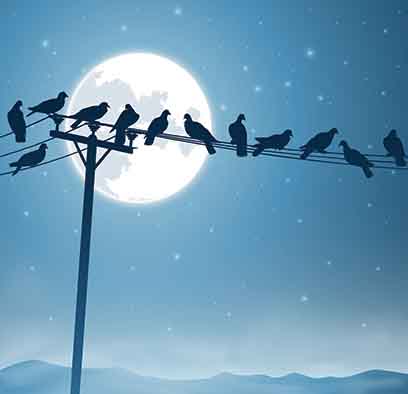 Two Dreams is a wellness program led by Andrea G. Barthwell, MD, FASAM that provides individualized care for those who dream of recovering a healthy lifestyle.
GUEST COLUMNIST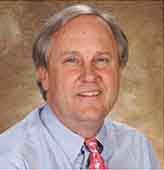 Our featured guest writer this month is nationally-renowned consultant and lecturer Chris Schroeder, who has been actively involved in helping those afflicted by alcoholism, and has remained committed to the development and improvement of addictive illness recovery for over 22 years. This month he teaches us about Step One, and how to admit powerlessness.
Part 1: Powerlessness
One thing of utmost importance in a 12th step approach is admitting powerlessness or defeat—that your life has become unmanageable. Without a firm conviction that you are without defense and truly powerless, you will rarely summon the determination to start a rigorous program of spiritual action.
You need to look at how your target behavior has caused difficulties in your life. If you become destructive every time you drank alcohol, why wouldn't you just say no to it in the first place? True alcoholics do not have the ability to do this. Time after time, they will drink, experiencing even greater problems as their drinking progresses. Their problem is not a lack of knowledge or a lack of understanding; it's a lack of power.
Many of us feel this inability to control our actions. The first step is a concession. State very clearly what it is that you do not seem to have a defense against despite knowing of the negative effects it has on you (This could be alcohol, over-spending, etc.).
Answer these questions:
1. Have I ever made a serious decision to stop ____________ and found I could not or my decision did not last long?
2. Do I find once I start ____________ that it becomes increasingly hard to stop?
---
STEP OF THE MONTH
Step 6: Were entirely ready to have God remove all these defects of character.
Step 6 is primarily characterized by acceptance of culpability and willingness of effect to change. We've all felt, at one point or another, like a bull in a china shop: with a careless word or action, we've dealt hurt to those we hold dear. If one is an addict, one is just like that bull—only in this case, there are no realizations and reparations after the fact. That tendency—to leave destruction in one's wake—is what Step 6 is here to fix. Step 6 is about willingness to put change into practice.
The addict cannot see personality and character defects without outside help. This is why having a support group and/or a sponsor during recovery is so important; the group and the sponsor help hold up a mirror to the addict and help him or her pin-point faults and character defects. (That process, the making of the inventory and discussion thereof, took up Steps 4 and 5.)
Step 6 is all about willingness and being open to information, about putting oneself in a position to see how one's actions have hurt others, and getting ready to let God as we understand Him remove those defects in character. Honesty is an essential part of this process; one must be honest in order to have the capacity to gain an intimate awareness of oneself and of one's impact on others.
---
NEWS HIGHLIGHTS
Bacteria May Cause Many Cases of Chronic Lower Back Pain
"As many as four in 10 cases of chronic lower back pain are probably caused by bacteria, and treatment with antibiotics may cure them," according to a 162-patient study published in the April issue of the European Spine Journal. The study found that "as many as 80 percent of the participants with persistent back pain following a herniated disc and swelling in the spine reported an improvement after taking antibiotics three times daily for 100 days."
---
Kentucky struggling to deal with addicted babies
The tiniest victims of Kentucky's prescription drug abuse epidemic are born into suffering — often shaking with tremors, losing weight and crying inconsolably as they withdraw from painkillers their mothers took during pregnancy.
---
THE 3P'S
In honor of Great Outdoors Month, we're gaining our three outcomes by going outside. Some of the most beautiful outdoor destinations in the world are right here in our own country. So as you start planning your summer trips this season, take into consideration my top three favorite outdoor destinations in the U.S., and the reasons why each place is worth visiting. And let's find ways to appreciate the beauty that surrounds us!
1. Havasupai Falls, Grand Canyon National Park
I don't think one specific location will ever have a deeper effect on me than the blue-green waterfalls of Havasupai. Described as the 'Shangri-La of the Grand Canyon', this surreal place has such a power to it that I find myself frequently revisiting it in my dreams.
Background-Be respectful of the fact that you are a visitor on this land when you arrive. The Havasupai Indians have lived here since circa 1300 AD. The Havasupai, which translates as 'people of the blue-green water', are one of the few tribes today that still inhabit their original homeland. The waterfalls are constantly changing over time. Their striking blue color comes from naturally occurring calcium carbonate and magnesium deposits found in the water. Two major flash floods have occurred over the past hundred years, altering the shape and flow of the falls significantly.
The trek- Nestled deep in a tributary of the Grand Canyon, this area is actually part of the Havasupai Indian Reservation. Commitment and endurance is required on this 10 mile, one-way hike to the falls. Aim to do the majority of the hike when the sun is low (I recommend starting before the sun rises), especially in the dead of the summer. Bring ample amounts of food and water to get you the whole way. If traveling by foot is not your style, you can ride by horse, or even by helicopter. Reservations book quickly, and you'll need to get permits before you go. Check in frequently for weather updates as your trip draws near. During monsoon season (end of July/August) this area is prone to severe flash floods.
The Views- Five major sets of waterfalls are scattered throughout the area, the centerpiece being that of Havasu Falls. The turquoise water and dense foliage provide the perfect setting to relax, play, and swim. There are endless opportunities to explore here; to descend into Mooney Falls you must warily rely on lengths of chain bolted into rock as you climb through caves blown into the side of the canyon wall. The setting is nothing short of absolutely breathtaking; once you get there it's hard to leave.
In short: This place is not for the faint of heart, but it's an adventure of a lifetime.
2. Olympic National Park -Hoh Rainforest:
Resting in the far northwestern corner of the United States, Olympic National Park is a keeper of some of the country's best kept secrets.
Background: Encompassing 1,441 square miles of the Olympic Peninsula, Olympic National Park invites visitors to explore three distinct ecosystems: subalpine forest and wildflower meadow, temperate rainforest, and the rugged Pacific shore. Because of the park's relatively untouched condition and outstanding scenery, the United Nations has declared this place both an international biosphere reserve and a World Heritage site. Residents of the Olympic Peninsula refer to the area as 'a gift from the sea', as all the features there were shaped by water and ice some 30 million years ago.
The trek: Backpacking along the South Coast is single-handedly the most adventurous type of hiking I have done. A tide calendar is required as you venture into this stretch of remote wilderness, for the areas of beach you walk on for part of the day will disappear within hours, and a lack of planning could leave you trapped between the ocean and a set of steep, loose cliffs. As we navigated back and forth between the coast and the cliffs of dense jungle, it began to feel less like the state of Washington, and more like The Temple of Doom. We also had our fair share of climbing up thick ropes hanging from cliff walls and walking over disintegrating bridges.
The views: There's enough in this one park to leave every customer satisfied. Whether you prefer the peace that comes from glacier-clad peaks, hiking through one of the largest temperate rainforests in the country, or watching the tide roll in amidst bald eagles and baby deer, you can find all of it at Olympic. The Hoh Rainforest is where you find individual clovers the size of your fist, and fall asleep to the sound of tropical frogs. Other top views are found at Hurricane Ridge, Lake Crescent, and Sol Duc.
3. Yellowstone National Park
The one place where time travel is possible, Yellowstone provides a glimpse into the building blocks of our existence. Life is churning and roaring here, resting atop the thin crust of the largest continental supervolcano on the planet.
Background: America's first national park spans over two million acres and rests in one ancient caldera. This caldera (volcano) explodes circularly around every 640,000 years. The earth's crust here is relatively thin with boiling hot springs, fumaroles, and geysers scattered on the surface to remind us what lies below. Scientists even believe that life on Earth may have begun in extreme conditions similar to the ones we scattered throughout the park.
The Views- This is the one place I can think of where people regularly try to pose in pictures with wild bison (please never do this, by the way). The sheer amount of wildlife in this area is astounding. Beyond a zoo, most of us have never seen such large expanses of so many different animals grazing in the same area. The Lamar Valley, reminiscent of an African safari, is a series of open plains in the park where you'll have endless opportunities to spot bears, elk, and wolves interacting in the same place. Old Faithful and Grand Prismatic Spring are quintessential thermodynamic features that are worth witnessing.
In Short: Get humbled by one of the world's principle wildlife preserves and the setting to half of the earth's geothermal features.
For more top travel destinations in the country click here. We're honored to say that the Outer Banks is on this very list!
Why spending time outdoors is good for you:
Levels of serotonin rise when we are outside. One study found that regular outdoor runners were less anxious and depressed than people who ran indoors on a treadmill, and had higher levels of post-exercise endorphins.
Exposure to nature reduces pain and illness and speeds a person's recovery time. Studies show that post-operative patients who had rooms with a view of natural surroundings needed less pain medication and spent fewer days in the hospital than those who faced a brick wall.
Research by Dr. David Lewis, the man who coined the term "road rage," discovered that the scent of grass has a significant calming effect on out-of-control drivers.
Indoor air in the U.S. is two to five times more polluted than outdoor air. Air outside is also rich in negative ions, which are attributed to improved sense of well-being, heightened awareness and alertness, decreased anxiety, and a lower resting heart rate.
---
For admissions and all staff call us at: (504) 510-2331
© 2013 Two Dreams Outer Banks. All Rights Reserved.