If you've been drinking heavily and have been trying to quit drinking alcohol, you know that it's not an easy task to accomplish.
Perhaps you have tried on more than one occasion to quit drinking alcohol and haven't been successful. Or maybe this is your first time attempting to reach your goal. In any case, you should know that it is possible to quit drinking and then go on and lead a happy and productive life.
---
The Effects of Alcohol on your Body
Drinking too much – whether it's on a single occasion or over a much longer period of time – can take a very serious toll on your body. According to the National Institute on Alcohol Abuse and Alcoholism (a part of the National Institutes of Health), the following are some of the effects that alcoholism can have on your body:
Alcohol interferes with the brain's communication pathways, and can affect the way the brain looks and works. These disruptions can change your mood and behavior, and can make it harder to think clearly and move with coordination.
Drinking a lot over a long period of time or too much on a single occasion can damage the heart, causing problems including cardiomyopathy, which is a stretching and dropping of the heart muscle. It can also cause arrhythmias (an irregular heart beat), stroke, and high blood pressure.
Heavy drinking takes a toll on the liver and may lead to a fatty liver, alcoholic hepatitis, fibrosis and cirrhosis.
Alcohol causes the pancreas to produce toxic substances that may eventually lead to pancreatitis, a dangerous inflammation and swelling of the blood vessels in the pancreas that prevents proper digestion.
Drinking too much alcohol can increase your risk of developing certain cancers, including cancers of the mouth, esophagus, throat, liver and breast.
Drinking heavily can weaken your immune system, making your body a much easier target for diseases including pneumonia and tuberculosis than people who do not drink too heavily.
Alcohol has toxic effects on fetal development and can cause birth defects including fetal alcohol syndrome.
Nutritional Deficiencies are Common
According to the National Institute on Alcohol Abuse and Alcoholism, heavy drinking prevents the body from getting many of the necessary nutrients that it needs. It does this by "damaging the cells lining the stomach and intestines and disabling the transport of some nutrients into the food." More specifically, heavy alcohol use can produce the following:
Nutrient deficiencies because of decreased food ingestion and in some cases, impaired absorption, metabolism and utilization. Alcohol inhibits fat absorption and impairs the absorption of Vitamins A, E and D that are normally absorbed along with dietary fats. Vitamin A deficiency can be associated with night blindness, and Vitamin D deficiency is associated with a softening of the bones. Alcoholism may also be associated with a deficiency of Vitamins C, K and B, and with a deficiency of various minerals such as calcium, magnesium, iron and zinc.
A deficiency of Vitamins C, K and B, and with a deficiency of minerals such as calcium, magnesium, iron and zinc. Decreased calcium absorption is due to fat malabsorption; magnesium deficiency is due to decreased food intake and increased urinary excretion, vomiting and diarrhea; iron deficiency is related to gastrointestinal bleeding, and zinc deficiency is due to other nutrient deficiencies.
---
Two Dreams Provides a Safe, Trusting and Supportive Environment
Two Dreams inpatient treatment center located on the beautiful shores of the Outer Banks in North Carolina, offers a secure, trusting and supportive environment where you can share your feelings, receive the individualized help you need to learn new coping skills, eliminate the various triggers that led you to misuse alcohol, manage your cravings, make an honest assessment of what you need to accomplish, and finally:
Achieve a sense of mental peace.
Reach a state of physical well-being.
Achieve a sense of personal productivity.
While residing at the
Two Dreams inpatient facility
, you will form relationships with your peers and with the Two Dreams professional staff – relationships that are safe, supportive and trusting. There is no minimum length of stay required at Two Dreams; some clients stay only 30 days at our inpatient facility – the typical stay is 90 days – while others may stay a year or more. Our goal – and your goal as well – is for you to reach all of your treatment objectives, and for you to leave the Two Dreams center a happier and more productive member of society.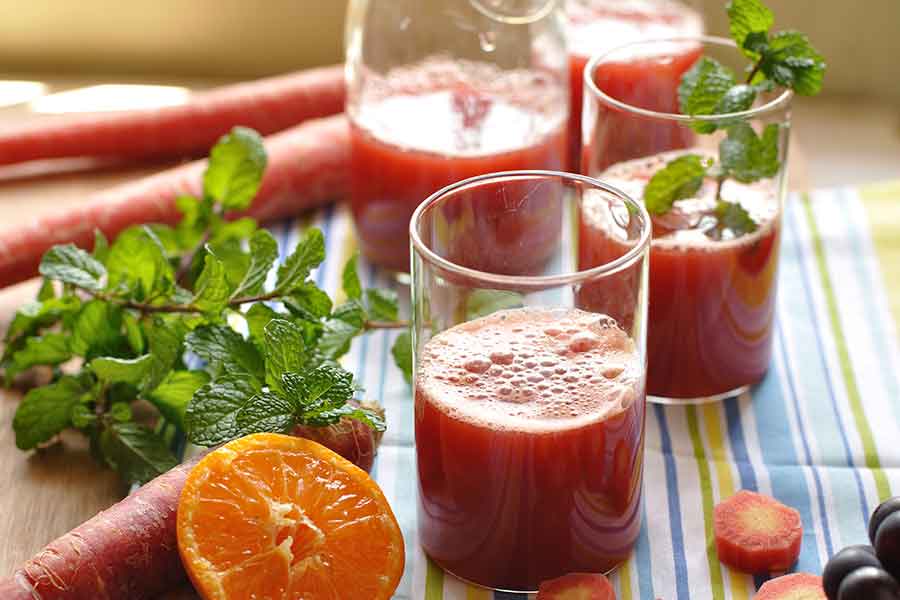 To get their metabolism going, Two Dreams residents begin every morning with a scrumptious, carbohydrate-dense smoothie that is packed with a variety of delicious ingredients. That is followed by a walk along the scenic Outer Banks where they stretch and perform the "Sun Salutation" and then come back and eat a nutritious breakfast, which they help to prepare. To keep their energy up and their blood levels constant, residents are provided with energy-packed meals and nutritious snacks throughout the day. Snacks might include:
Graham crackers/Wheat Thins
Popcorn
Nuts
Dried fruit/raisins
Hummus with carrots or red peppers
Peanut butter with celery
Applesauce
Trail mix
---
Two Dreams Outpatient Care Provides Unparalleled Care
When you have reached your treatment goals at the Two Dreams inpatient facility, we invite you to take advantage of our outstanding outpatient services. Our excellent "step up" program on the Outer Banks helps you in transitioning into a more independent level of care while you can focus on areas of your life that were neglected and damaged while you were addicted to alcohol. Clients who receive this level of care often return to work or school while receiving this kind of care.
Our intensive outpatient program available in Chicago and in Orleans provides outstanding addiction treatment therapy three days a week; patients typically spend 9-15 hours a week in the program exploring new behaviors while receiving expert professional guidance.
For more information about any of our programs, please visit Two Dreams.