Dream Journal
Note From Dr B.
Faith has been a significant part of my recovery journey with chronic pain. It keeps me optimistic in the face of surgeries and steroidal injections. It allows me to push through agonizing physical therapy sessions, knowing that I will come out on the other side stronger and more relaxed. It prevents me from submitting to the pain, even when I feel that shifting focus is impossible. It inspires me to keep stretching, even when I want to give up.
It is important to remember that faith is not a plan, though it may be a great motivator. Faith can inspire me to push myself, but it cannot push my limits for me. Passive hope for recovery is nothing without action; my body will not change unless I do. I still have to stretch my muscles every morning, eat small, nutritional meals throughout the day, sleep for at least four hours every night, etc. if I want to keep my pain levels under control.
This month I urge you to make a plan to better yourself in some way as well. Start exercising three times a week. Drink a green smoothie every morning for breakfast. Write a list of affirmations in a journal before bed. Approach your life with intention, and have faith that the hard work you put in will pay off.
Sincerely,
Dr. B
---
Guest Writer of the Month: Ramon Zelaya, LPC
March is Problem Gambling Awareness Month. I thought I would broach the subject of this often-overlooked and underestimated public health issue, especially as it relates to the theme of this month's Dream Journal: "faith." Faith, I have found, plays a dual role in the world of disordered gambling: it is the manner by which gamblers remain bound to their gambling habit, yet it is also a means by which they may escape their bonds.
For many disordered gamblers, a key component of their inability to stop or control gambling behavior is a misplaced faith in the outcome of the bet. More accurately, it is their perceived outcome that becomes problematic, a "cognitive distortion" that is self-reinforcing and difficult to challenge. Each bet is an attempt to resolve problems that result from previous, failed bets: financial losses, strained relationships, emotional consequences, etc.
These problems accumulate as gambling inevitably yields more losses than wins. Yet the gambler infuses each attempt with hope: hope of breaking even; hope of making a fortune; hope for a better life, a mended marriage, or relief from the pain of every loss experienced thus far. The gambler keeps following the same path hoping that everything will get better, that everything will be okay again. They persist despite all of the physical evidence suggesting that continued gambling is a bad idea, and everyone's insistence that they are doing the wrong thing. They continue to hold onto real, albeit misguided, faith.
The profound wisdom of the serenity prayer offers a solution to the problem of misguided faith. It calls the individual to find and employ the strength to change for the better all things within their locus of control. In therapy, the cultivation of autonomy, self-efficacy, and positive self-regard leads to a new type of faith for the disordered gambler: faith in oneself. The goal here is for the individual to learn how to take responsibility where responsibility is due, and to make active efforts toward recovery and personal growth.
Additionally, the serenity prayer guides the individual to seek acceptance, challenging them to become comfortable with the experience of powerlessness in affecting certain outcomes. In this regard, faith must be held in the providence of the individual's higher power, as they understand it. With an addiction wherein so much is left to chance, it is ironic that disordered gamblers have such difficulty letting go of their attempts to control. Nonetheless, letting go is crucial to recovery, and inherently requires faith.
As treatment providers, we often tell our clients to "have faith in the process" of therapy and recovery. I would ask all who read this to pause for a moment and consider the depth of that statement. For many whom we treat, we are asking for a monumental shift: to relinquish faith in a substance or behavior and gain faith in us, in recovery, and in themselves. This is not a step to be taken lightly, and should be approached with as much care and compassion as we can muster.
---
Theme Analysis: Faith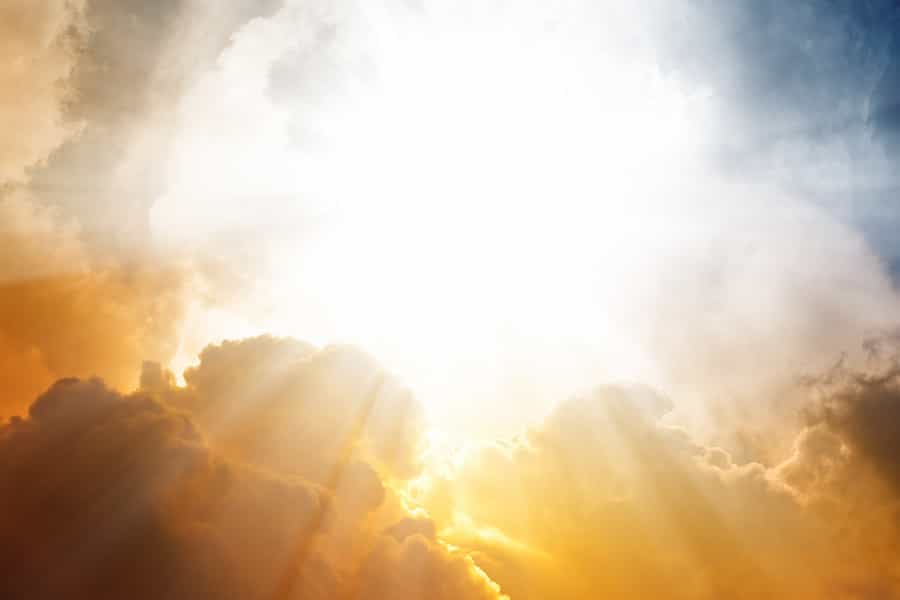 "We were bothered with the thought that faith and dependence upon a Power beyond ourselves was somewhat weak, even cowardly….we found as soon as we were able to lay aside prejudice and express even a willingness to believe in a Power greater than ourselves, we commenced to get results." Alcoholics Anonymous pages 45-46
By the time a substance abuser enters recovery, they will probably have experienced many losses: family, employment, home, self-esteem, money and oftentimes faith. Life with active addiction is littered with consequences of decisions and actions made from so-called positions of strength. In the beginning, the user might have faith in the idea that substances can change certain feelings, aide in creative thinking, and/or otherwise make things generally better. Eventually, though, they discover that they have lost power and that the need to use has progressed beyond control; they get caught in a cycle of relief seeking. The idea of faith spirals away until they are completely emotionally devastated.
Ultimately each individual must decide who or what to rely on during recovery. Some think that faith is for the weak, that dependence on others is undesirable and that religion is only for the helpless. Others believe that faith in a Higher Power produces more favorable outcomes than total independence. Either way, Alcoholics Anonymous stresses that it is important to believe in something in order to work through addiction. This belief is referred to in the Big Book as "a creative intelligence, a spirit of the universe". It can be a recovery group, a quiet internal voice, and everything in-between. Faith grows throughout the recovery journey and the willingness to believe grows as well.
---
News Highlights
A study published in Pain Medicine indicates that primary care physicians and their patients can benefit greatly from regular pain specialist support. Researchers looked at physician practices and corresponding patient compliance over the course of one year. Physicians who received monthly updates on their patients from a pain specialist showed marked improvement in their practices; they had more faith in their decision to prescribe opioids, they were better able to identify risk factors, and they saw increased patient compliance with treatment.
An increasing number of individuals suffering with chronic illness are turning to the Internet for support groups and outlets for self-expression. Social media networks allow these people to communicate with others in similar situations, and to express themselves in unique ways: through memes, selfies, online diary posts, and more. Even when times are tough, these patients are going online to find the faith and optimism they need to keep pushing through each day.
---
Featured Staff Member Questions: Diana Adams
Q. What is your current position and job description?
I currently hold the position of Therapist for our intensive outpatient and outpatient programs located in New Orleans on the beautiful and historic St. Charles Avenue. We provide individual, group and family therapy sessions to adolescents and adults who are suffering from the disease of addiction.
Q. Where did you work before Two Dreams and what did you do?
Before working at Two Dreams I worked as a Crisis Counselor at Resources for Human Development, a nationwide company with over 150 programs in 15 different states. I cared for individuals with severe mental illnesses who were simultaneously experiencing a crisis as well.
Q. What has your journey been like at Two Dreams?
Because we have been in the start-up phase of opening Two Dreams New Orleans, things have been busy. Sid Miltz, our Executive Director, is called away quite often so we all have to be sure to stay on task to make progress. The office in and of itself is very calm and relaxed and I could not ask for better coworkers than Sid, Nancy and Jerion.
Q. What made you get into this profession?
I am a humanitarian by nature; helping others is my passion. I can remember feeling this way since the age of seven years old. I decided to go back to school and enter a counseling program so I could better understand my son and what he was going through.
Q. What is the most gratifying part of your job?
Working with clients and watching them grow and heal is the most gratifying part of my job. I like knowing that I have had some impact in their progress. Also, having a great boss like Sid and like-minded coworkers like Nancy and Jerion is a dream come true.
Q. What do you like about the Two Dreams program?
Dr. B demands humanity and kindness from herself and her staff, which is refreshing. I like that we address seven dimensions of care through holistic measures of the body, mind, spirit in order to achieve the outcomes of mental peace, physical well-being, and personal productivity. Additionally, I like that the Two Dreams Manifesto is so uplifting.
Q. Where did you go to college and post-grad and what did you study?
I went to the University of New Orleans for undergrad where I majored in sociology. I continued my studies at UNO in the M.Ed. Program for Counseling. I went back to school later in life (age 34) and I attribute much of my success in the field of counseling to my maturity level at that time and the tremendous amount of patience that I developed over the years.
Q. How would others describe you? How does your personality complement the work you do?
Genuine, empathetic, humanitarian – these are just a few of the qualities I feel are "must-haves" to be a good counselor. My passions extend into the world of our 4-legged friends. I am a strong advocate against cruelty to animals.
Q. What do you like to do when not at work? What are your favorite hobbies?
I love to garden, walk my dogs in the park, ride my bike, and go to the beach. I also love organizing anything and everything.
Q. Anything else you would like us to know?
I often feel that if I had not gone into counseling, I probably would have become a veterinarian.
---
3 P's – March 2016
Physical Well-Being, Personal Productivity, Mental Peace
Theme: Faith
Having faith means putting complete trust in someone or something. Faith is an important part of active recovery from the disease of addiction because it can give you the strength to make it through even the toughest of times. By putting faith in a Higher Power, you can find mental peace through personal surrender. Giving up your problems and accepting help brings much needed hope to those struggling with addiction. Faith can also help improve your physical wellbeing. If you put complete trust in yourself and your abilities to achieve physical wellness, you will get there. Even when you feel sick or weary, faith keeps alive the spark of knowing you will get better eventually. Personal productivity can be enhanced through faith as well, especially if you have goals that sometimes seem unachievable. Just remember: you can do anything if you believe in yourself and your Higher Power.
---
Outer Banks Community Update March 2016
The clients at Two Dreams Outer Banks have been keeping busy with their day to day routine, including group therapy, assignments, journaling, yoga, gym time, morning salutations, meditation, AA/NA meetings and more. They have been going on outings and enjoying various activities, like fishing at Jennette's Pier, playing paintball, going to a day-long NA Conference in Virginia, touring the beautiful Elizabethan Gardens, and hosting their traditional sponsor dinner. On the first Thursday of each month, clients get to invite their sponsors over to the primary residence to enjoy a home cooked meal and talk about recovery. In addition to that, the primary care clients have been meeting up with the Phase II clients to plan a cook out.
In community news, there will be no beach nourishment this month. Beach nourishment involves replacing some of the shore's sand that's been lost to erosion with fresh sand from the bottom of the ocean. The shores of Duck, Kitty Hawk, and Kill Devil Hills were due to be replenished, but contracting bids exceeded the available funding. Contractors are expected to come up with a new budget to present later on in the year.
---
Chicago Update March 2016
March has been a colorful month here in Chicago. Numerous flower expos have been popping up, including the Chicago Flower & Garden Show, the Macy's Flower Show, the Chicago Botanic Garden Orchid Show, and more. The river was dyed green for St. Patrick's Day, while tourists and residents alike donned varying shades of jade and emerald to celebrate the holiday. Easter is quickly approaching as well, which means that stores are filling up with brightly colored candies and pastel shades of décor. We continue to cross our fingers every day for warm weather and look forward to a similarly vibrant April.
---
NOLA Update March 2016
Beginning the journey of personal recovery from the disease of addiction can be difficult. Fear of the unknown and the change it brings can make a person quite fearful. The best way for me to combat fear has been through faith and knowing that I am not alone. When my ultimate surrender took place, I realized I was unable to "fix" my problems by myself, and I realized that I didn't have to. Addiction paralyzed me with fear that I would be stuck for the rest of my life, spiritually bankrupt and without options to develop a healthy lifestyle. By listening to the suggestions of others and taking action, I have been able to diminish my fear and develop my faith. It reminds me that changes, while uncomfortable, can provide for growth. Difficult times are only temporary when I believe in doing the right things, and faith provides peace of mind that no drug or drink could ever give. If you or someone you love is struggling, Two Dreams is here to provide gentle guidance to move you to a place of faith where positive changes are possible. We encourage you to reach out to us.
---
Thank you to our content contributors
For admissions and all staff call us at: (504) 510-2331
© 2016 Two Dreams. All Rights Reserved.