Dream Journal
Note From Dr B.
Summer is upon us, and with it comes the inevitable lethargy brought on by the intense heat. All over town you can hear cries of, "it's too hot; let's just do something else!" Similarly, in addiction treatment, we often hear clients complain that it's too difficult to work through recovery, that they'd rather just stay in their diseased state than go through the steps necessary for living a healthy lifestyle. That's where the theme of the month, willingness, comes into play.
Individuals in recovery need to be willing to push past the initial roadblocks to find sobriety. They must be willing to be introspective and engage in beneficial behavioral changes. They must be willing to listen to the rhythms of their bodies, and they must be willing to pause before they act. Recovery is a humbling experience, but it is also one of the most rewarding processes you will ever go through.
At Two Dreams, we encourage clients to keep an open mind and remain willing to try new things. We schedule activities that might push some clients outside of their comfort zone, such as improv classes or dancing. We suggest that everyone try new foods while living in our residential facility, even if they initially seem unappealing. We ask that everyone speak up during group therapy, even if they have to break through a shell of shyness to do so. The willingness to do work is one of the most important parts of breaking the addictive cycle, and is therefore a key component of our recovery program here. Are you willing to make changes that will better your life?
Sincerely,
Dr. B
---
Willingness — Guest Writing by Simon Tait
The Big Book is a kaleidoscope. Every time I read it or reference a chapter I find something fresh. I can identify new colors, new patterns and new formulas.
In the chapter that covers step three, the Big Book states that all we need for recovery is a key called "willingness" and the decision to swing the door open. I can vividly recall the first thoughts I had as my head started to clear during those first few days of sobriety. I knew I needed to demonstrate a willingness to learn about my addiction and myself with the same tenacity I once had for alcohol.
I went back to school. I read books covering the gamut of addiction with a voracious appetite that I could never summon in college. I watched DVDs on recovery, and I listened to stories in AA meetings, applying them to my own life. Once I turned the key of willingness, I found a passion for learning waiting inside of me.
The Big Book tells us that even if the door to recovery is only slightly open, we can find the strength to open it some more. For me, learning opened doors to greater self-awareness of my ego with its frailties and the limits it imposed on my personal progression. Greater self-awareness led to a new door called confidence, which encouraged me to share my story with others in recovery and outside of it too. It helped me to make new friends, whereas before I was content to stay alone in my booze fortress. It inspired me to travel the length and breadth of the country, whereas before I couldn't set foot on a plane without liquid inspiration to conquer my anxieties.
In embracing my sobriety, I had to be willing to admit defeat…and that stung. I had been the undefeated champion of hiding addiction behind my front door, but life came knocking at that door and asked me if I was willing to let go and humble myself. I became willing to lose my ego and to win my life back. Three-and-a-half years sober, I am still learning with willingness by my side. I loved kaleidoscopes as a child, and I love them even more as an adult.
---
Theme Analysis: Willingness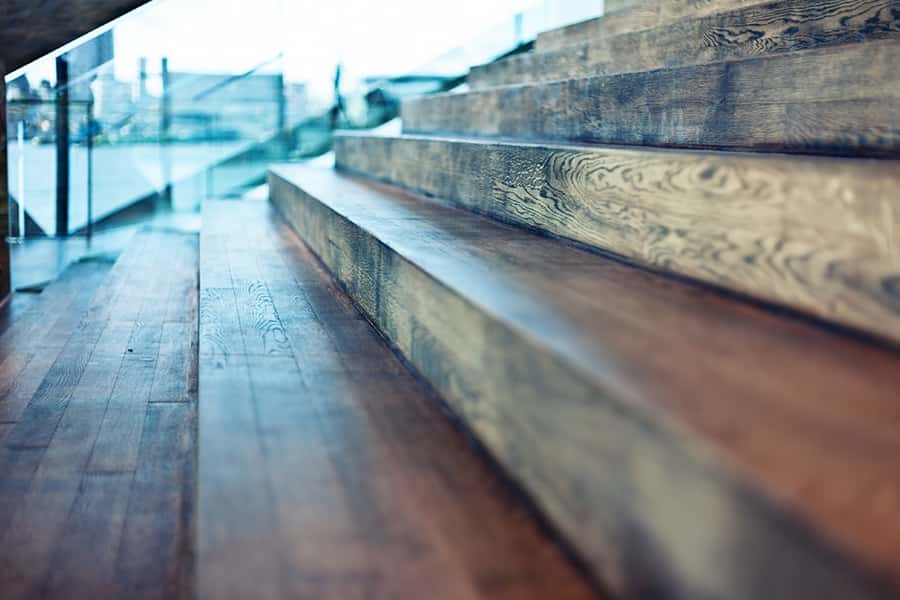 "If asked what the two most important things in recovery are, I would have to say willingness and action. I was willing to believe that A.A. was telling me the truth. I wanted to believe it was true in a way I cannot relate in words. I wanted this thing to work. Then I began to take the course of action prescribed."
– Alcoholics Anonymous, page 317.
I attended my first AA meeting because of a willingness to believe and take direction from my outpatient treatment program counselors. In those meetings I learned about proposed solutions and actions that would help me live a sober life.
Here is an abbreviated version of the revolutionary and drastic proposals that are referred to in the Big Book. They all require some degree of willingness and action.
Admit powerlessness and unmanageability
Come to believe in some type of power that can restore sanity
Make a decision to turn will and life over to the care of a greater power
Admit the nature of wrongs to a higher power, one's self and to another human being
Become ready, then…
…ask to have defects of character removed
Make a list of persons harmed, and become willing to make amends
Continue taking personal inventory
Seek to improve contact with a higher power through prayer and meditation; pray for knowledge of what to do and how to live
Carry the message of recovery to others and practice these principles or proposals on a daily basis
The twelve steps are extraordinary proposals, so extreme and oppositional to the lifestyle, habits, and belief systems of those affected by addiction. The steps encourage surrender and discourage stubborn self-sufficiency, suggesting that followers turn towards dependence on a higher power and others. When those affected by addiction can admit there is a problem and a solution, they are ready to take certain steps. That moment of change has been referred to as "the gift of desperation" or a moment of clarity. It is an awareness of the fact that change is necessary and that the twelve steps are the impetuous for change. Willingness and action are the keys leading to mental peace, physical well being and personal productivity.
---
News Highlights
Fentanyl recently entered the public eye in a big way when it was announced that pop-icon Prince died of an overdose in his Minnesota home. It is unknown whether or not he was being treated for chronic pain, but he was certainly being treated for opioid withdrawal, anemia, and fatigue. Perhaps this celebrity attention will encourage physicians to reconsider the way they treat pain; hopefully it will also save the lives of others previously unaware of the dangers of Fentanyl.
Studies have shown that 10-15% of the physician population struggles with addiction, which is high compared to the 8-10% rate of addiction in the general population. This increased rate is likely due to the high stress of their jobs, as well as easy access to addictive substances. Physicians are unfortunately less likely to seek treatment because of the staggering consequences they may face for working under the influence (malpractice suits, license confiscation, etc.) Nonetheless, success rates for physicians who do choose to enroll in rehabilitation facilities are very high, ranging from 70-80%.
---
Featured Staff Member Questions: Nina Kissell – TDOB Lead Case Manager
Q. What is your current position and job description?
I am currently the Lead Case Manager at Two Dreams Outer Banks. I do a wide variety of things during my day at work including admissions, aftercare, treatment planning, and handling the day-to-day needs for our clients. I also assist the therapist in documenting process group notes and ensuring that the notes are properly stored in our electronic medical record system, KIPU.
Q. Where did you work before Two Dreams and what did you do?
Before Two Dreams Outer Banks, I worked at a nursing home on the Outer Banks. My title was Rehabilitation Technician, and worked in the Therapy department. I did a little bit of everything at that job as well, which I feel has helped prepare me for this job.
Q. What has your journey been like at Two Dreams?
My journey at Two Dreams Outer Banks can best be described as a winding road. I have worked in a variety of positions here; I was initially hired as a Day Case Manager, then I transitioned into the Lead/Medical Case Manager position, and now I am officially the Lead Case Manager. I have had so much fun along the way. Every day is different and a unique learning experience, which I love.
Q. What made you get into this profession?
I have always been interested in working in the substance abuse field; I have a passion for helping those that struggle with addiction. I love the satisfaction that comes from helping someone become the person that they never thought they could be.
Q. What is the most gratifying part of your job?
One of the most gratifying parts of my job is helping people change a little bit each day; those alterations add up and can literally save lives. It is such a great feeling when alumni clients come back to visit and let us know how well they are doing and how Two Dreams Outer Banks changed them for the better.
Q. What do you like about the Two Dreams program?
There is a lot to like about the Two Dreams program. I like that the clients integrate structure back into their day, which is something they may not have had for a long time. Among many other things, I really like that one of the meanings behind the name 'Two Dreams' is "having the dream of becoming sober and also having the dream of living up to our potential in recovery." I think that meaning is something our clients should become familiar with and keep in the back of their minds through their recovery journey.
Q. Where did you go to college and post-grad and what did you study?
I graduated from Clarion University of Pennsylvania in 2011 and received a Bachelor of Science degree in Liberal Studies. I minored in Psychology, Sociology and Gender Studies. I love going to school and learning new things. I am currently working towards becoming a Certified Substance Abuse Counselor, which I am really excited about.
Q. How would others describe you?
I hope that others would describe me as hard working, on time, and caring.
Q. What do you like to do when not at work? What are your favorite hobbies?
I really enjoy doing Zumba class at the local YMCA and maintaining overall physical wellness. I enjoy challenging myself and I participate in relays, obstacle courses on the beach, 5K's, 8K's and more! I also enjoy going to the beach, spending time with friends/family, going out to eat and watching movies!
Q. Anything else you would like us to know?
I moved to the Outer Banks from Pittsburgh in 2012 with my husband who has been coming here on vacation twice a year his whole life. So far, we love living on the sandbar although we still enjoy visiting the city when we get the chance. I am a huge Pittsburgh sports fan and am still ecstatic that the Penguins recently won the Stanley Cup! I currently have two cats who keep us entertained on a daily basis. My favorite holiday is Halloween and I enjoy watching scary movies and visiting haunted houses in new places.
---
3 P's – June 2016
Physical Well-Being, Personal Productivity, Mental Peace
Theme: Willingness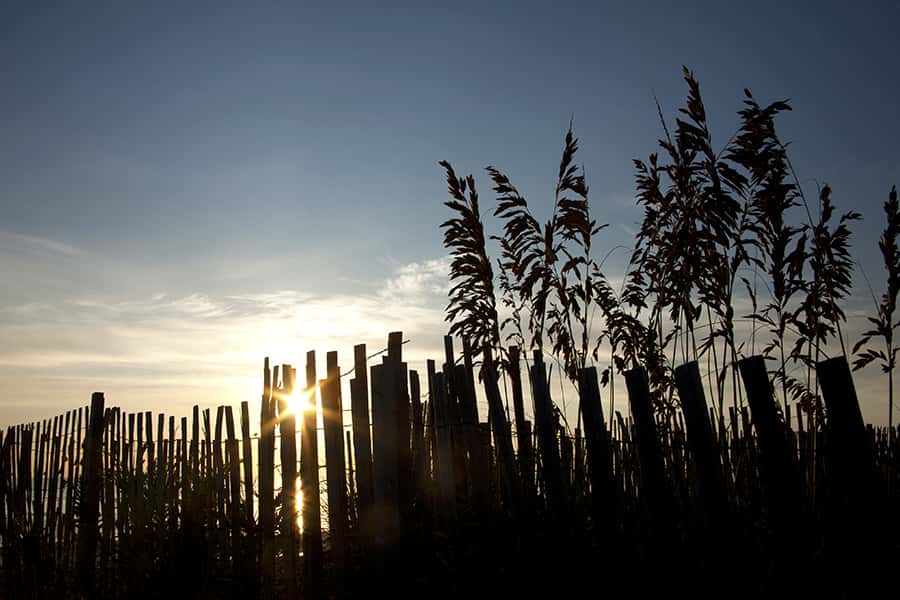 Willingness means doing something because you chose to, rather than because you are forced. Many people who have willingness are eager and compliant in regards to the goal with which they are faced. They are open, receptive and prepared to do whatever it takes to accomplish their goal. In recovery the willingness to achieve sobriety is a huge and important step for an individual. It means that they will wholeheartedly invest in overcoming any obstacles and celebrate any achievements; they will do what it takes to realize and maintain their sobriety.
The 3 P's are an important part of the Two Dreams philosophy because these are the outcomes that we hope our clients achieve prior to leaving treatment. We hope to see that each individual fully understands why these 3 P's are so important to their recovery.
PHYSICAL WELLBEING for some may be a struggle, but if you are willing to try and open to ensuring that you take care of your body then you will find some type of physical exercise or healthy meal plan that you find enjoyable. If you are willing to open up your mind to a healthier lifestyle, things will not seem so negative. You will find that you feel so much better than when you were inactive and eating unhealthy foods.
Many times in active addiction we find that individuals are not living up to their potential and are not being productive members of society because their world in consumed with substances. To have some type of PERSONAL PRODUCTIVITY helps to make people feel that they have a purpose in this life which is very important for all of us. We work very closely with individuals in treatment in order to help them achieve their goal of personal productivity, but these individuals need to be willing to at least begin the journal to where they want to end up. At times some people need to start over and/or start from the bottom and work their way back up. In order to achieve their goals, they must be willing to be humbled.
MENTAL PEACE is an important aspect of the recovery process and it cannot be achieved without the willingness to try. They have to be willing to abstain from all substances and work on their shortcomings. MENTAL PEACE happens when the individual has processed all the feelings and emotions in relation to their substance use and trauma. It happens when they are no longer consumed with fear, guilt and shame and when they have been able to overcome these feelings through process therapy and time. I have seen in some of our clients a willingness that is unstoppable and unforgettable. There are times when you just know that the individual truly wants to recover and they are willing to do whatever it takes. They have come to the realization that doing things their way or the "old way" has failed them and they are willing to try something different in order to achieve recovery.
"Willingness opens the doors to knowledge, direction, and achievement. Be willing to know, be willing to do, be willing to create a positive result. Be willing, especially, to follow your dream."
-Peter McWilliams
---
Outer Banks Community Update June 2016
It is officially that time of year again on the Outer Banks of North Carolina…SUMMER! It is noticeably busier with all the 'out of towners' arriving. Guests visiting the area are flooding to their rental houses, hoping to get unpacked and spend as much time as possible on the beach!
Even with all the seasons' hustle and bustle, the clients at Two Dreams Outer Banks are still able to keep busy in recovery by attending AA/NA meetings, process groups, art therapy, service work, experiential groups and team building exercises. The clients start their day with a brisk walk to the beach while having fun in the evening with activities such as game and movie night!
Since it is important to remember to have fun in recovery, the clients at Two Dreams Outer Banks also participate in weekly activities such as kayak tours, fishing, painting, and dolphin tours.
---
Chicago Update June 2016
Two Dreams founder Andrea Barthwell, MD, DFASAM recently played an instrumental role in the FDA approval of Probuphine, the first buprenorphine implant for treatment of opioid dependence. Probuphine supplies patients with a constant, low-level dose of buprenorphine for six months at a time. This treatment option is designed to improve patient compliance and outcomes.
David Barthwell, MD in our Oak Park/Chicago office currently prescribes buprenorphine in the form of Suboxone filmstrips. These filmstrips combine buprenorphine and naloxone, an opioid antagonist that acts as a deterrent for misuse. We plan to add Probuphine to our list of treatments in the near future
Read more about Andrea Barthwell, MD, DFASAM and her involvement in the FDA approval of Propbuphine here:
---
NOLA Update June 2016
Willingness is a key component of successfully beginning the recovery process. When I was still active in my disease, I would shrink away when those around me would ask if I was willing to get help for my addiction. Riddled with fear of change and what it might bring, I considered willingness a huge commitment – one that I did not wish to entertain for a long time. As I fell deeper into my addiction, I learned that willingness was not nearly as complicated as the way I was living. At times, I surely had the desire for things to be different. Wasn't that willingness?
I agreed to be open to suggestions made by those in the field of addiction treatment and by the loving fellowship of Alcoholics Anonymous, and my life began to take a turn for the better. I began to trust the process of recovery, and with that trust I was able to take steps toward a higher quality life without drugs and alcohol. I would encourage anyone struggling with addiction to take that little step – just be willing to be willing. From that point on, a life with mental peace, physical well being and personal productivity (the Three Outcomes of the Two Dreams' program) can become a reality. If you or a loved one are struggling with addiction, please call us today and let our team at Two Dreams help you achieve that reality.
---
Thank you to our content contributors
For admissions and all staff call us at: (504) 510-2331
© 2016 Two Dreams. All Rights Reserved.