Dream Journal
Note From Dr B.
I created the "3-7-3" philosophy as part of my commitment to holistic, evidence-based treatment that is both all-inclusive and highly effective. Patients are required to examine their progress introspectively throughout their stay at Two Dreams and spend every day working to complete the three phases of treatment via our seven dimensions of treatment. When both the patient and the staff feel that the individual has achieved the three main outcomes of recovery, mental peace, physical wellbeing, and personal productivity, they are ready to transition out of our facility.
The first few editions of the Dream Journal this year are going to focus on the first "3" of the "3-7-3" philosophy, a number that represents the three phases of treatment at Two Dreams. The three phases are a naturally occurring progression; they are not time limited, and clients can transition in and out of them depending on several clinical factors. The second phase, and the subject of this edition of the Dream Journal, is the "Looking In Phase."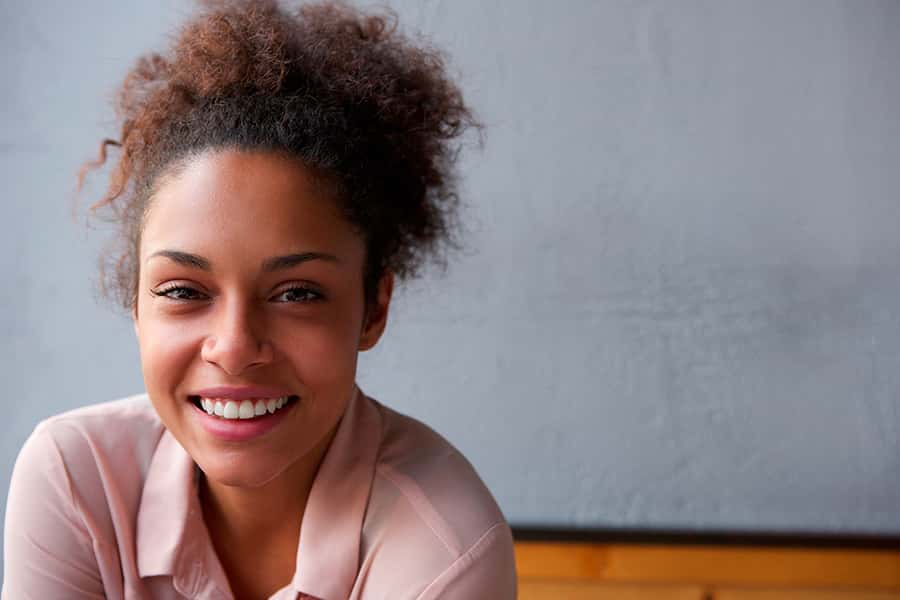 The Looking In Phase, as the name suggests, is all about introspection and the therapeutic discovery of ones core beliefs and emotions. Patients learn to recognize, respect, and connect their thoughts, feelings, and aspirations, while simultaneously banishing negativity and forming a more whole and healthy sense of self. Process groups involve sharing with others on a deeper level than in the first Coming In Phase and a frequent discussion topic is acting intentionally as opposed to reacting emotionally when faced with stimuli from either the internal or external world. Patients are ready to transition into the last phase, the Looking Out Phase, when they have demonstrated an ability to acknowledge their addiction, commit to their recovery in a heartfelt manner, and reduce or eliminate inducements to use in the future.
Please call us today at 504-510-2331 for more information about the Looking In Phase or our treatment program in general. We look forward to speaking with you.
Sincerely,
Dr. B
---
Theme Analysis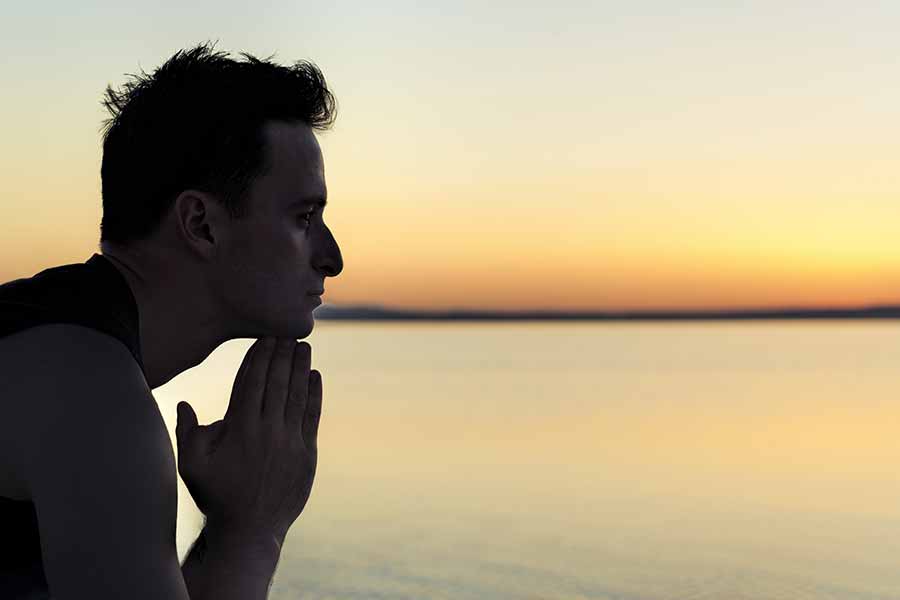 During the Looking In Phase, patients practice the first step of acceptance in continuing to recognize that their lives have become unmanageable as a result of addiction and that treatment is necessary. They embrace self-awareness and transparency in order to form a healthier sense of self. They practice the second step of hope, connecting to their Higher Power on a deeper, more spiritual level than before. They most heavily engage in the fourth step, making a fearless moral inventory through introspection and discussion of issues fueling their addiction. They begin an insight-oriented process of examining the thoughts and feelings behind their actions. By working these steps, they are able to complete the Looking In phase and transition to the Looking Out phase, which we will discuss next month.
---
News Highlights
The Looking In Phase is all about introspection and self-discovery, important aspects of recovery that scientists are still conducting research on today. A recent study published in Medical Humanities journal suggests that "shared reading" may be an effective treatment strategy for chronic pain. Shared reading is a small group activity in which people come together to read short stories, poetry, and other literature that triggers memories of past experiences and themes such as relationships, family, work, etc. Researchers compare the benefits to those of cognitive behavioral therapy, as shared reading helps participants address emotions that may be contributing to their chronic pain.
Read more here: http://www.medicalnewstoday.com/articles/316182.php
Introspection and transparency are key elements of the Looking In phase of treatment here at Two Dreams, however a recent publication in the Journal of Economic Literature suggests that humans have a tendency to avoid certain information in order to "select their own reality." With regards to addiction recovery, these avoidance strategies may involve drug users may choose to neglect visiting physicians or learning about addiction in order to avoid hearing about the negative effect that the drugs are having on their bodies and minds. Here at Two Dreams, we work with patients to push past this avoidance bias with active education strategies, process therapy groups to aid in decision-making processes, emotional intelligence and coping skill workshops, and more.
To learn more about the psychology behind information avoidance, click here: https://scienceblog.com/492965/information-avoidance-people-select-reality/?utm_source=feedburner&utm_medium=email&utm_campaign=Feed%3A+scienceblogrssfeed+%28ScienceBlog.com%29
---
Coming In Art Therapy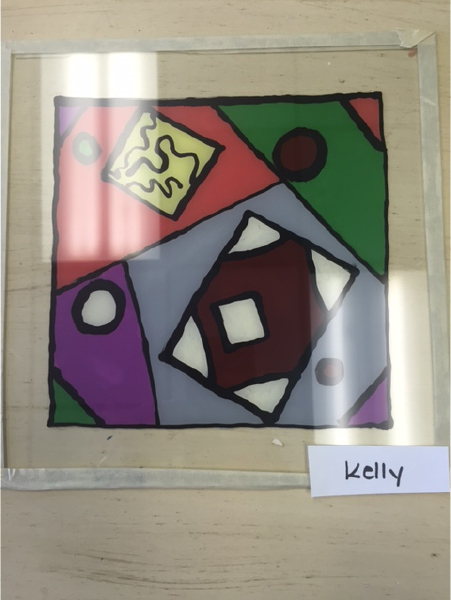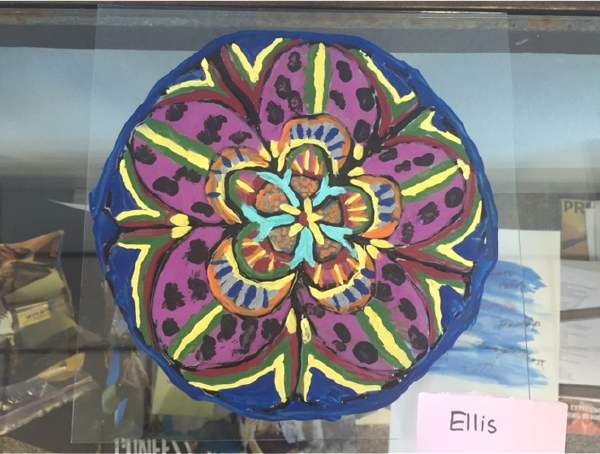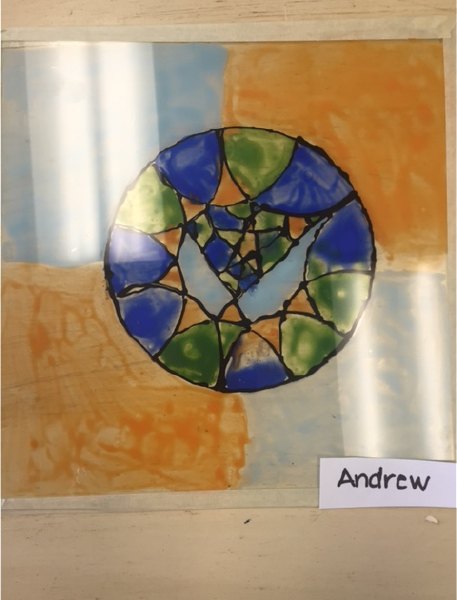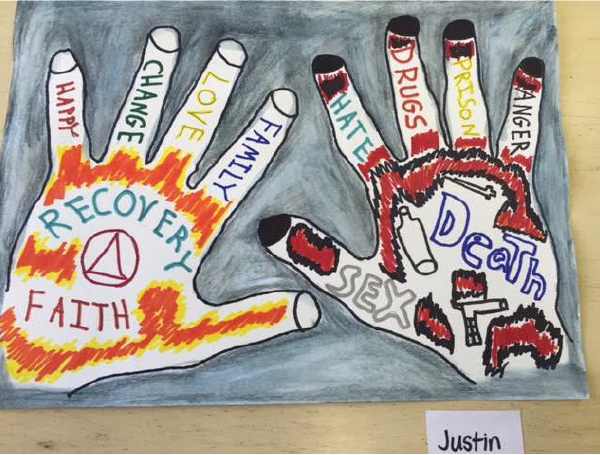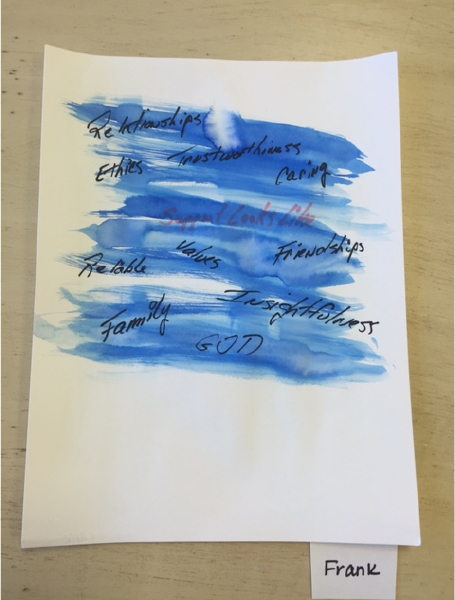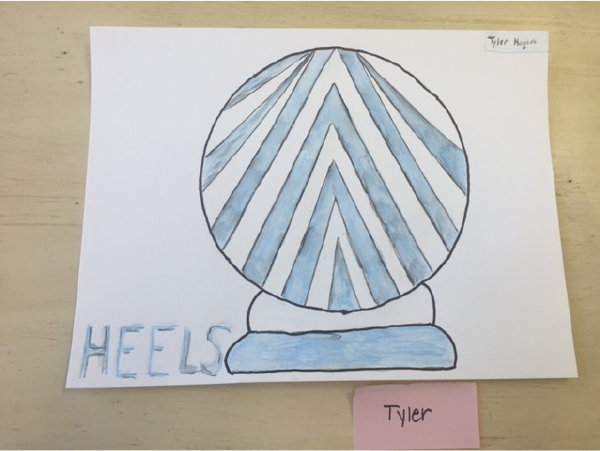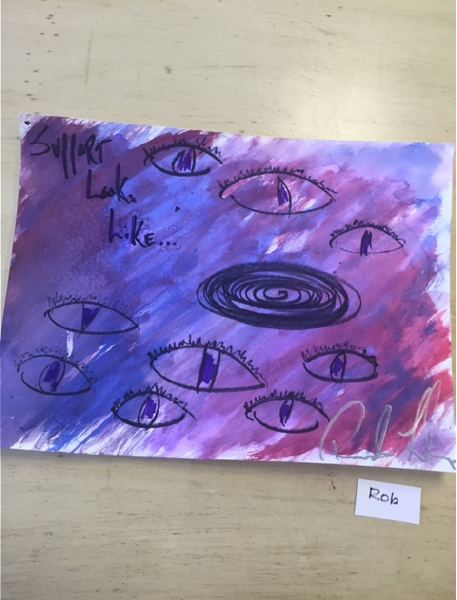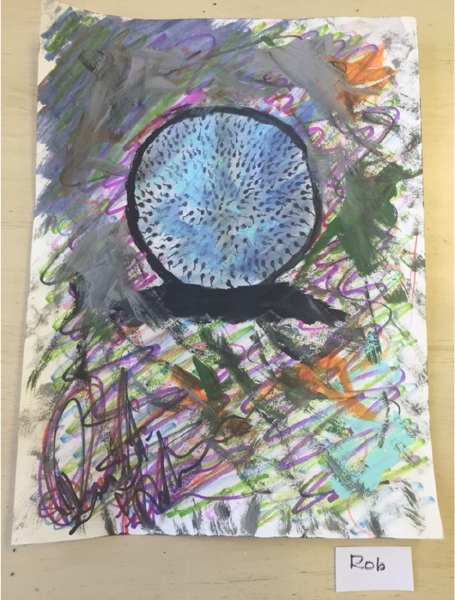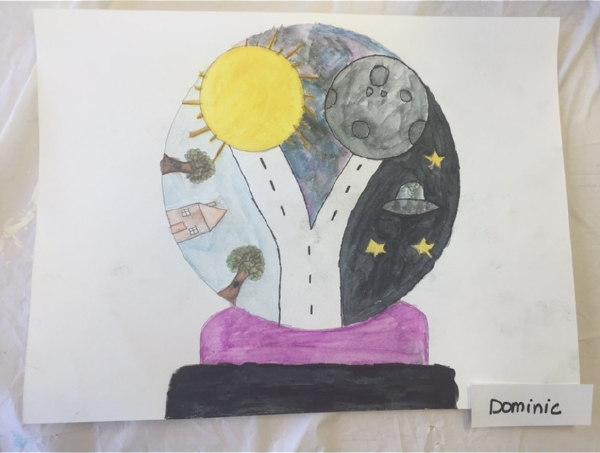 ---
Featured Staff Member Questions: Kathy Crotty
Q. What is your current position and job description?
A: I am the Executive Assistant to Dr. Andrea Barthwell. I provide administrative support to Dr. B and the Two Dreams team. Every day is different, and that is what I love about working for Dr. B and Two Dreams.
Q. Where did you work before Two Dreams and what did you do?
A: Prior to Two Dreams, I worked several years as an Executive Assistant/Office Manager for a CEO of a Network of Insurance Restoration Contractors. I also handled running their Annual Conference for Education. Besides being a stay at home Mom for three boys and a caregiver for family members for many years, my early career was working for a Medical Association as their meeting planner and Executive Coordinator to their Board of Directors.
Q. What has your journey been like at Two Dreams?
A: I have learned so much about the individual attention and tools that Two Dreams offers to our patients and their families dealing with drug and alcohol addiction. The epidemic of heroin, alcohol and opioid abuse has hit not only our entire country, but our hometowns and families as well. I am honored to be a part of the Two Dreams Team, and hope to help make a difference in recovery solutions.
Q. How would others describe you? How does your personality complement the work you do?
A: My co-workers and friends would describe me as fun, friendly, caring, empathetic, and ready to help. I am a very compassionate person who cares a great deal about other people. I believe my personality helps me to be a positive addition to the Two Dreams Team, no matter what task I am working on for that day.
Q. What do you like to do when not at work? What are your favorite hobbies?
A: When I am not at work, I enjoy spending time with my husband and three grown sons (when we can). We enjoy traveling, cooking, playing golf, watching the Chicago Blackhawks and going to the Chicago Blaze Pitch to watch our youngest son's rugby games. We have also spent many years working with the Leonberger Club of America, showing and training our dogs for therapy work and water rescue.
---
The Looking In Phase as it relates to the 3 P's
A major key to recovery is learning how to live a life of healthy self-examination. In active addiction we are primarily focused on obtaining and using substances and our internal world is often either neglected or we are hypercritical of ourselves. Addiction acts as a barrier to honest and objective self-assessment. At Two Dreams, after clients have established safety and trust through the work of the Coming In phase, they become ready to share on a deeper level. This intimate work results in clients exposing the self-defeating attitudes, behaviors, and feelings that fuel their addiction.
The transparency of the Looking In phase has many benefits including a positive impact on Physical Well-Being. This happens in many ways, including a deeper understanding and compassion for one's self which includes greater attention and care for their physical body. I have seen many clients who, through the work of the Looking In phase, have gained a new respect and appreciation for themselves. This translates into actions such as consistent exercise, nicotine cessation and mindful eating habits.
Personal Productivity is another byproduct of the Looking In phase of treatment. As recovery takes hold and negative beliefs fall away, clients are able to reconnect with their core sense of self. This authentic connection with self opens the door to focused, meaningful action with the interests and passions that had fallen away during active addiction.
Finally, and arguably most importantly, Mental Peace is a core outcome of the therapeutic work in the Looking In phase. Much of our suffering as humans is the result of negative core beliefs that have developed over the course of our lives. In the Looking In phase, clients examine the connection between their thoughts, feelings, and behaviors. Through this process of self-discovery, clients are able to develop self-supporting beliefs and attitudes ,which greatly reduce negative feelings of guilt and shame. Clients begin to experience serenity in the absence of suffering.
---
Outer Banks Community Update
The "Looking In" phase is when clients demonstrate an ability to acknowledge their addiction, commit to their recovery in a heartfelt manner, and reduce or eliminate inducements to use in the future. Each week at Two Dreams Outer Banks, we incorporate a Phase Group to identify which of our three phases each client is currently in. In these groups, clients have the opportunity to understand and process where they are within their treatment and figure out how to move forward.
At Two Dreams Outer Banks, the clients are given the opportunity each day to acknowledge their addiction, commit to their recovery in a heartfelt manner and reduce or eliminate the inducements to use in the future in several ways. For one, they spend part of each day processing how they are feeling with their peers and therapist in an open, heartfelt manner. The stronger each client's network becomes, the more likely it is for reducing and/or eliminating inducements to use in the future, by realizing that others have been in their shoes and that there are people to rely on and call as needed. In addition, Two Dreams' professional staff leads by example and can relate to the clients since many of them know firsthand how to battle addiction and can therefore show the clients that recovery is attainable.
With all of the hard work each client put forth in their treatment and recovery, it is important to have a sense of balance with fun in recovery as well. This is done in a number of ways at Two Dreams Outer Banks through their weekly activities which have recently included seeing a recovery related movie, having a picnic lunch, and bowling.
---
Chicago Update
In mid-March, ABC7 Chicago reported on the impact Probuphine may have for Chicago residents and all individuals struggling with addiction. Three people die every day of an opioid overdose in Chicago or its suburbs and physicians are beginning to recommend Probuphine, an implantable buprenorphine device designed to help users reduce their cravings and prevent withdrawal symptoms.
To read more about the crisis in Chicago through the personal anecdote of a Chicago man, click here: http://abc7chicago.com/news/new-implant-offers-dose-of-hope-for-opioid-addicts/1802978/
For more information on our Chicago office Suboxone program, call us today at 708-613-4750 or visit our website here: /treatment-programs/suboxone-treatment-program
---
NOLA Update
Humana Inc. and Quartet recently announced a partnership meant to further the assimilation of mental and physical health care for residents of New Orleans. Quartet helps insurers and physicians find appropriate mental health care programs for patients and the March launch is expected to serve Humana Medicare Advantage members.
To read more, click here: http://www.diversityinc.com/news/humana-quartet-deliver-integrated-mental-health-care-new-orleans-residents/
---
Thank you to our content contributors
For admissions and all staff call us at: (504) 510-2331
© 2017 Two Dreams. All Rights Reserved.