Dream Journal
Note From Dr B.
Peer support is probably the most important thing that you can experience in treatment and it's experienced in different ways depending upon the phase that you're in in treatment. Coming into treatment, you look around and you see that other people have the same kind of problems that you've had and you learn to identify and understand that you're not unique in what you're feeling or what you've gone through to get here. You also see people who are a little further along in treatment than you are who are doing better than you could have ever imagined for yourself. You begin to want what they have and you become hopeful that it's possible.
Peer groups also provide a form of support and understanding. They are a way in which people express their love for others in their humanity. They are a way to identify. They are a way to stay accountable. Additionally, people who have gone through what you've gone through understand what you're experiencing and when you may talk about something that's happened in your past but minimize the impact or change the way in which you describe a situation, somebody who has actually experienced that situation may be able to help you find a deeper truth in your story-telling.
Peers are extremely important in the program and being able to feel free enough to experience and love another person for who they are is one of the first things that we can do to heal ourselves.
Sincerely,
Dr. B
---
Peer Support as it Relates to the 12-Steps of Alcoholics Anonymous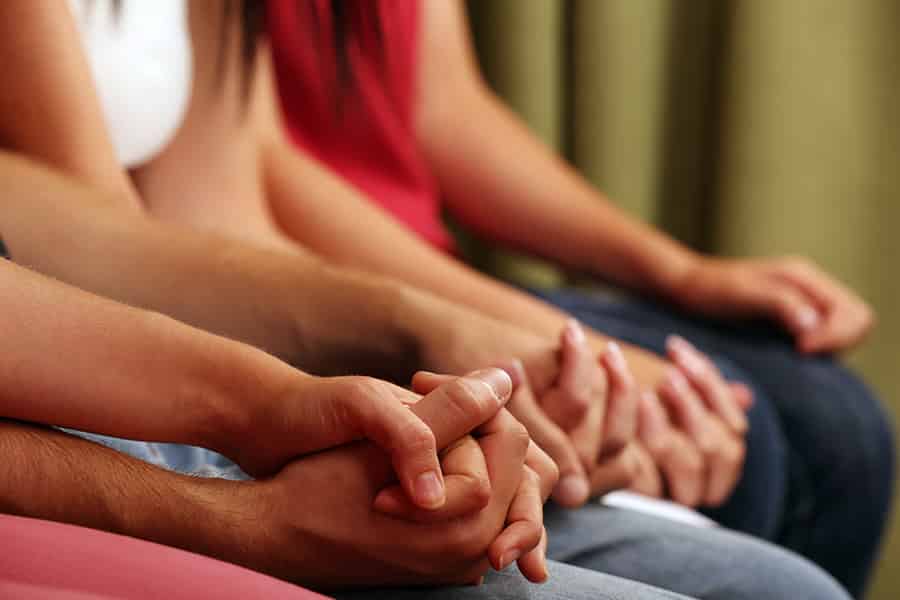 Peer support has always been a critical part of why the 12-step program works for so many people. Meetings provide a safe space for healthy bonding and self-expression. Individuals can practice using their newfound recovery tools with others in similar situations and find support when they are struggling. Two Dreams encourages attending 12-step meetings even after residential treatment in order to continue a lifetime of positive change and fulfillment. We hope that clients will stay in touch with one another as a close-knit support group and we remind everyone that peer support is important for fighting addictive tendencies of seclusion. We want our clients to maintain a healthy emotional life, and peer support is a large factor in the successful accomplishment of that task.
---
News Highlights
A study published in the Journal of Child and Adolescent Substance Abuse revealed that alcohol and tobacco use is correlated with perceived body image. For example, girls who perceived themselves to be too fat were more likely to use alcohol and tobacco, whereas boys who perceived themselves to be too fat were only more likely to binge drink. Boys who perceived themselves to be too skinny were more likely to use tobacco, however.
To learn more about the results of this study, click here: http://munews.missouri.edu/news-releases/2017/0621-perceptions-about-body-image-linked-to-increased-alcohol-tobacco-use-for-teens/
If you or your child are struggling with a substance use disorder, please call us today at (504) 510-2331.
---
Monthly Art Therapy
"Gateway to What I Most Desire"
Residents were given a piece of paper to fold into a gate. They decorated their gates and on the inside they wrote or drew the things in life that they desired most. Here were some examples of drawings: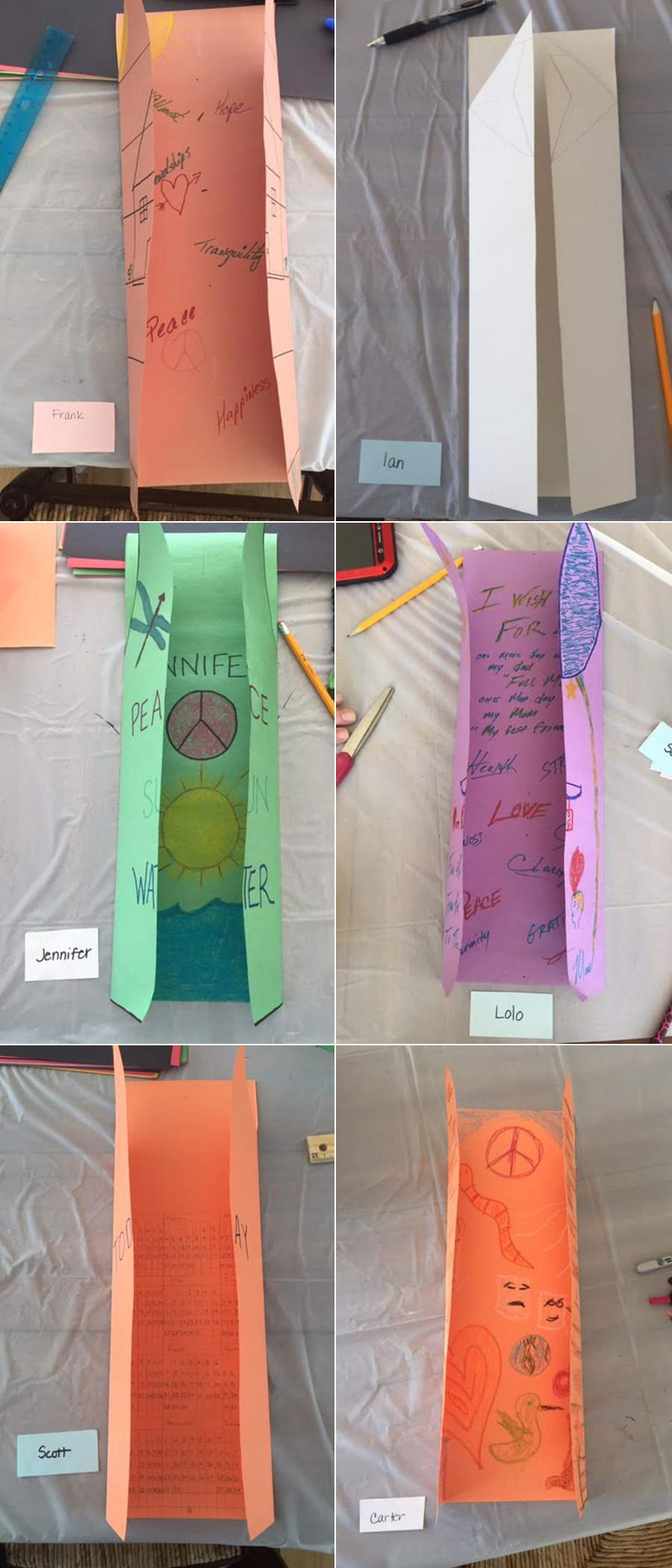 ---
Featured Staff Member Questions: Tracy Brockman, LPC
Q. What is your current position and job description?
A: I am a Licensed Professional Counselor working as the Outpatient Therapist for Two Dreams, New Orleans. Working alongside Sid Miltz, LPC/Chief Clinical Officer, has been such a wonderful experience. I provide outpatient intensive therapy in a group setting as well as individual and family therapy to those who are struggling with addictive disorders.
Q. Where did you work before Two Dreams and what did you do?
A: In the past, I've worked in many different places focused on mental health care, including Mobil Crisis in Nashville, Tennessee and helping with the management of the local domestic violence shelter in Ruston, Louisiana. I also participated in the music business in Nashville as a singer/ songwriter, which I believe has helped me to be a better, more creative therapist. I believe that the marriage of creativity and mental health is of the utmost importance.
Q. What has your journey been like at Two Dreams?
A: This has been an amazing journey. I've enjoyed learning the philosophy of the Two Dreams mission statement and practice, getting to know the other brilliant and caring staff members, and having the opportunity to make a difference in my community. I can't wait to see where this journey takes me.
Q. What made you get into this profession?
A: I was asked to help out as the counselor for the domestic violence shelter in my hometown. I was in a masters program for counseling psychology at the time and couldn't wait to begin the opportunity. After the first day, I was hooked and have never looked back or doubted my decision to become a therapist. I feel that I am my best self when I'm doing my job.
Q. What is the most gratifying part of your job?
A: The most gratifying part of the job is seeing change occur because of an exchange of information, energy, discussion, and action. I love this business.
Q. What do you like about the Two Dreams program?
A: I like the idea that Two Dreams incorporates a specific model and at the same time, respects where the patient is in their recovery. It's very well thought out and very mindful in regards to respecting the individual.
Q. Where did you go to college and post-grad and what did you study?
A: I graduated from Louisiana Tech University in Ruston, Louisiana with a masters degree in general counseling. I became licensed in the states of Tennessee and Louisiana.
Q. How would others describe you? How does your personality complement the work that you do?
A: I feel very much at home while I'm working with individuals, sharing their life stories and struggles and being able to be there for them with a nonjudgmental attitude. I feel like I bring a great deal to the table because I want to participate and be part of a team.
Q. What do you like to do when you're not at work? What are your hobbies?
A: I play guitar, write songs, and have performed for much of my life. I won a contest called The Songwriter, which I was extremely proud of. I have a beautiful 16-year-old daughter named Zoe and we have both loved living in the exciting and dynamic city of New Orleans.
Q. Is there anything else you want us to know about you?
A: I love laughing more than anything and am extremely silly when I get the chance. Great friends are the bomb and I feel lucky to have such a wonderful life.
---
3 Ps: Physical Well-Being, Personal Productivity, and Mental Peace
Peer support may be the most critical component of treatment, as it is an essential foundation for long-term recovery from substance use disorders. The most widespread recovery model was born from one alcoholic relating to another alcoholic, and through helping each other they were able to achieve sobriety. The understanding, honesty, and connection resulting from positive peer support are driving forces in the production of positive outcomes. Here we will take a look at how peer support helps foster the desired results of physical well-being, mental peace, and personal productivity.
In treatment and early recovery, many clients are surprised at the physical issues they experience when they stop using substances. There are many different acute and post- acute withdrawal symptoms that clients experience, ranging from sweating, shaking, and nausea, to severe muscle aches, anxiety, and insomnia. With the understanding of their own experience, clients in treatment are able to share with each other and serve as an example to others that the withdrawal process can be overcome. Clients see first-hand that physical well-being is attainable. While psychoeducation about the withdrawal process is essential for clients, it is often the personal experience and examples of their peers that give clients the hope that they need to persevere.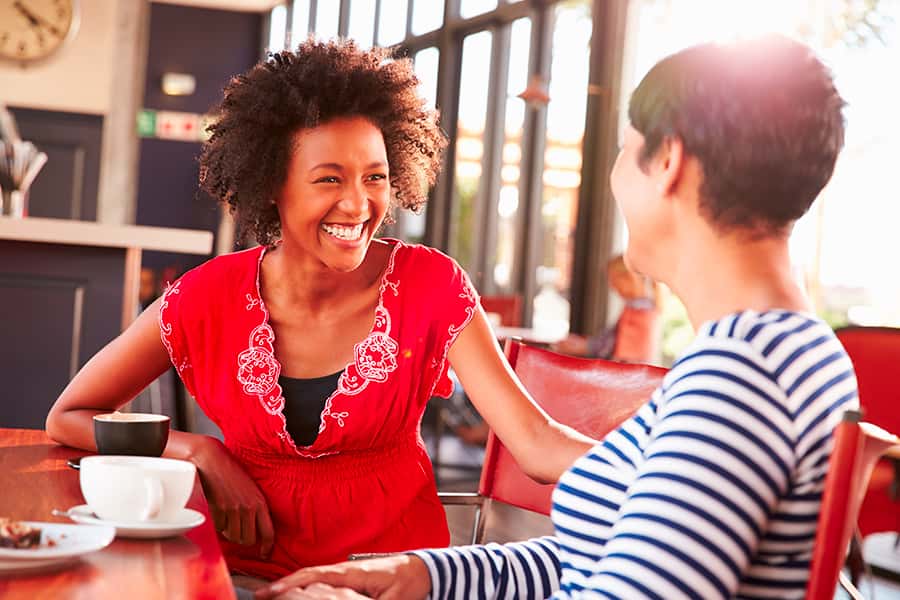 Since isolation and shame are so common during the course of addiction, peer support becomes a strong ally for recovery. Many of those who come to treatment have been living in fear and avoidance of their loved ones and due to the compulsion to use chemicals have often compromised their personal value systems. In the safe environment of treatment, clients are able to be honest about their past and share their true self with their peers. Because of the many similarities clients share with each other and those at 12 Step meetings, clients are able to let go of much of the shame they have been feeling. Honesty with peers becomes a way of life and a key component of achieving mental peace.
We can also see the important connection between peer support and achieving personal productivity. When utilized, peer support is an important catalyst for physical well-being and mental peace. With these outcomes, clients feel motivated and have the clarity to pursue not only their responsibilities, but their passions. I have witnessed many clients who, while in a state of doubt and disconnection from their peers, fail to take action and pursue their goals. After opening up authentically with their peers, many of these clients are energized with a new perspective. With this new energy, clients achieve the productivity that was lost in addiction.
---
Outer Banks Community Update
Peer support "occurs when people provide knowledge, experience, emotional, social or practical help to each other" in a professional or nonprofessional setting. Peer support can take many forms such as peer mentoring, counseling, or even just listening to friend or family member.
Peer support is encouraged from day one upon a client's admission. The staff at Two Dreams Outer Banks encourages the clients to rely on peer support to obtain points of view from others who have been through similar experiences. Our clients are given the opportunity each day to build new, healthy relationships with their peers who are at the residence as well as those who are in the recovery community in North Carolina. At Two Dreams Outer Banks, clients are provided with the support, safety, knowledge and tools to build and maintain new healthy relationships. Two Dreams' professional staff leads by example in this area and can relate to the clients, knowing firsthand how important and beneficial having a healthy peer support system is for long-term recovery.
With all the hard work that each client puts forth in their treatment and newfound life in recovery, it is important to incorporate a sense of balance by making fun new memories as well. This is done in several ways at Two Dreams Outer Banks through weekly recreational activities, which recently have included viewing the longest running outdoor drama, The Lost Colony, and participating in a pirate themed escape room!
---
Chicago Update
Chicago recently hosted a Medicine Take Back Day as part of an effort to reduce the abuse of unused and disposed of medications. The Medical Student National Service Project designated Saturday June 10th from 9am to 12pm for Chicago citizens to drop off their unused, unwanted prescription containers and pills at the Metropolitan Water Reclamation District Headquarters in downtown Chicago. These events aim to provide a safe and convenient location for disposing of prescription drugs while educating the public about prescription medication abuse. We will keep you updated about future medication take back days as part of our dedication to making Chicago a safer, healthier place!
---
NOLA Update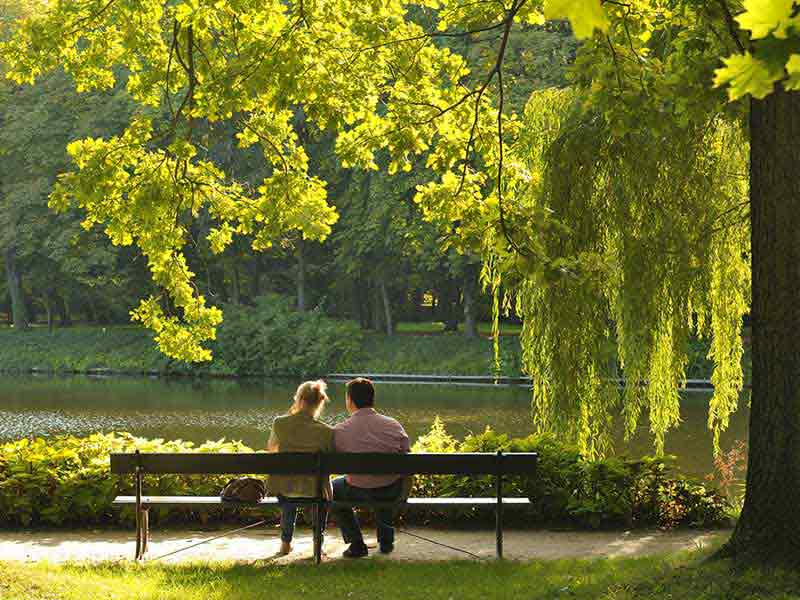 Two Dreams is now providing a new option for quality care in the Garden District of New Orleans! Two Dreams NOLA is accepting new patients, both adults and adolescents, for its intensive outpatient program. This specialized form of primary treatment is recommended for individuals who don't require fulltime supervision, but would still benefit from a structured care schedule. The program implements activities that emphasize the following: reduction in use and abuse of substances and/or continued abstinence by use of relapse prevention and urine drug monitoring; understanding of the disease of addiction through psycho-educational groups; development of social support network by utilizing outside support groups and implementing mandatory meetings; educational skills and achieving continued education; vocational skills and job/career related activities; working without substance use hindering employment; continued work on social and interpersonal skills by utilizing group and individual therapy; effective communication and improved relationships through family therapy; the adverse effects of substance use; continued commitment to recovery and maintenance program through compliance and willingness to be in the program.
Our staff would be more than happy to answer any questions you might have. Call today at 504-510-2331 to schedule an appointment!
---
Thank you to our content contributors
For admissions and all staff call us at: (504) 510-2331
© 2017 Two Dreams. All Rights Reserved.