When Fall comes around, so does sports season and the tradition of tailgating.
When most people think of tailgating they think of alcohol. 82 percent of tailgaters reported having two or more drinks at the big game. Whether it's chugging a keg or making cocktails, there's no doubting that alcohol is an integral part of the tailgating tradition. But that doesn't mean that tailgating can't be enjoyed just as much when you're sober.
Sober Tailgating is Easy and Fun!
Sober tailgating may be a new phenomenon for most people, but it's one that allows you to enjoy the spirit of the game and the festivities without a drink in hand. Below are ten amazing tips for a great sober tailgate. Whether you're hosting the tailgate yourself or you're a guest at someone else's, remember that alcohol isn't necessary to enjoy the company of your friends and a great ball game. With these tips, staying sober at tailgate is easier than ever.
How to Sober Tailgate
Ask Friends to Bring Food: The best way to distract you and others from the alcohol at a tailgate is to bring the focus on the food. Ask your friends instead of bringing a six-pack or a bottle of wine, to bring a dish of food. That way you will have to do less of the cooking yourself and there will be plenty of delicious food for everyone.
Host a MockTail Competition: Of course if you have food, you're going to need drinks to go along with it. Sometimes sodas and juices just don't cut it. When it comes to drinking at a tailgate, just because you're drinks are alcohol-free doesn't mean they have to be boring. Try hosting a mocktail competition where you have your friends compete to see who can come up with the most creative and delicious mocktail. Not only is this a fun activity, but it can result in some pretty tasty drinks for everybody.
Invite Your Sober Friends: One surefire way to host a sober tailgate party is to invite other sober or recovering people. Being the only sober person at the tailgate can be difficult and tempting, but with a group of people to support each other it can be a blast.
Volunteer to Be the Designated Driver: A lot of official tailgate parties have programs where you can sign up to be a designated driver. That way if one of your friends or another drunk fan gets a little too intoxicated and can't find a way home, you will be there to save the day. When you sign up for a responsibility like this it gives you a stronger incentive to stay sober knowing that other people's lives will be in your hands.
Attend With Kids or Family: If you're worried that the party atmosphere of a tailgate is going to be too tempting for you, go to a tailgate that is family friendly or invite families over to yours. A family friendly atmosphere is usually light on the alcohol and with kids around, you will automatically have sober guests to keep you company.
Play Games: To keep you and your guests mind off of alcohol, make sure you have a plethora of games set up and ready to be played. Whether it's a card table, badminton, or the classic cornhole, there are so many easy and fun tailgate games for you to play.

Come Up With a Plan: There's no doubt that a tailgating environment is bound to have some triggers present. Whether it's that one guy who keeps insisting you have just one drink or the general party atmosphere, you should come up with a way to cope with these temptations if they start to overwhelm you. Things like taking a moment to breathe and stepping away from the situation to reevaluate your mindset are great solutions to implement if this happens.
Be Prepared to Say "No Thanks": This is especially true if you've been invited to someone else's tailgate party. People will assume that since you're at the tailgate that you're going to drink, or that you should be drinking. As soon as someone sees that you don't have a drink in hand, they will offer to put one there. Practicing your polite yet firm "no thanks" skills are essential for surviving a tailgate. But once you get the hang of it, rejecting offers will become second nature.
A Little Positive Reinforcement Can Go a Long Way: If you find yourself having a hard time enjoying the tailgate sober, just remind yourself why you're sober in the first place. Think of all the hard work you went through to get to the place you are today and how devastating it could be for you, your friends and your family if you relapsed. Giving yourself a little positive reinforcement by keeping the things that matter in the forefront is a great way to cope with being sober at a tailgate and actually enjoy your time there.
Let Other People Know Your Plans: Before or during the tailgate, it's a good idea to let the other people there know that you're sober. You don't necessarily have to get into all the details of your life, but letting them know that you're not drinking because it's something that's important to you and something you're committed to can help the other guests understand your situation better. You might be surprised by just how supportive your friends can be when you're open and honest with them. Getting this out of the way at the beginning of the party can help you enjoy the rest of the tailgate.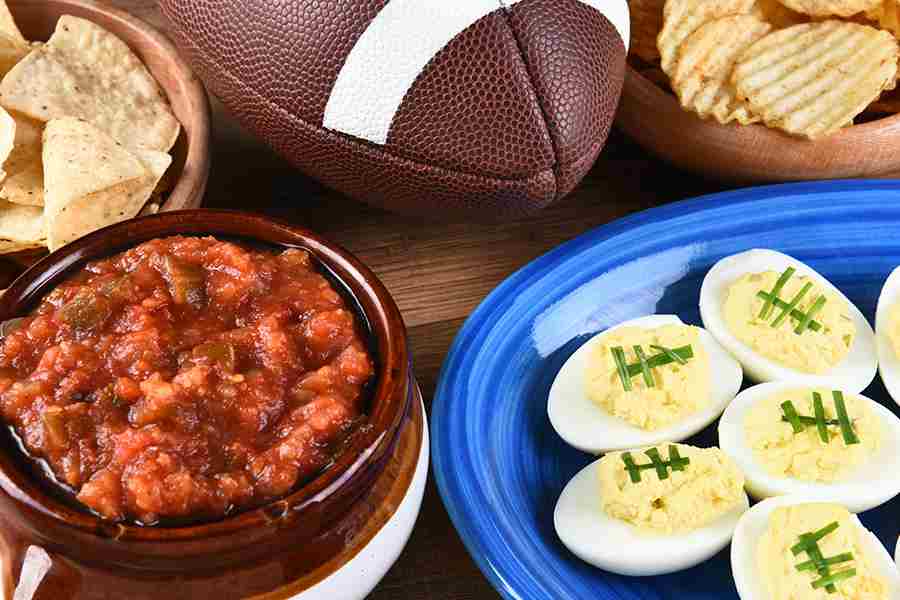 Tailgating is a fun tradition that brings people together and ensure a great time. While drinking is generally associated with tailgates, it's important to remember that you can have a great time and enjoy the festivities without a drink in hand. With these ten tips, having a sober tailgate has never been easier or more fun.