Hanging out with your friends is always a good time. You guys make each other laugh, talk about the things that matter, and are always there for each other when you need them the most.
If you have a truly supportive group of friends, they will understand the struggles you've overcome in rehab and will want to support you in any way they can. Even if that means not involving alcohol when you hang out together.
Once you get out of rehab and you're ready to start seeing your friends again, you may notice that a lot of the things you use to enjoy doing together revolved around alcohol. You may have found it easier to stay away from alcohol in a controlled environment like rehab or group therapy sessions. Now that you're out in the real world, there's nothing to worry about. You can still have plenty of fun with your friends without the help of alcohol. Below are twenty ideas you can use the next time you need a sober way to have fun.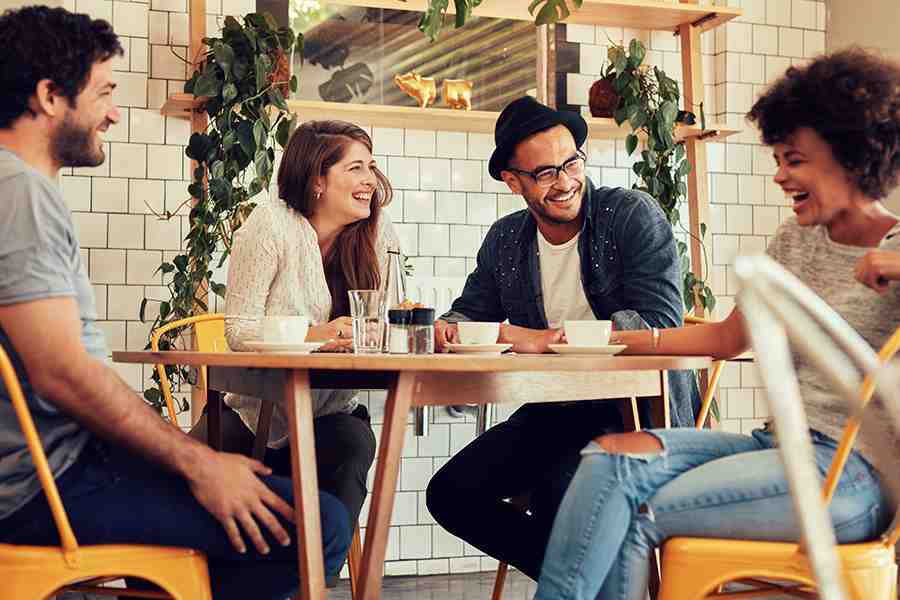 Join a Team Sport: Nothing bonds people together like team comradery. Joining a sport team with your buddies, whether it's a club sport or in a league, can help you enjoy yourself while keeping your mind off of alcohol. Plus, the exercise you get from playing the sports is great for your physical and mental health.
Volunteer: This may not seem like the definition of fun, but volunteering can give you the opportunity to give back to the community. If you can talk your friends into doing it with you, being around each other will make the experience fun. Reach out to your local soup kitchen or homeless shelter and volunteer your services to help out those in need.
Pick Up a Book: Book clubs are not a thing of the past. In fact, the book is back and in a big way. Whether you love to read old fashioned paperbacks or prefer a digital copy on your tablet, there are so many ways you can access great literature. Getting a bunch of your friends together and starting your own book club is the perfect way to have fun, learn something new and get reading all alcohol-free.
Try Yoga Together: Whether you sign up for a yoga class or take a class online, practicing yoga with your friends is an easy way to relieve stress, increase your flexibility, and be mindful. A lot of studios offer free trial classes, so grab some of your friends and take advantage of an opportunity to practice yoga together.

Start a Band: If you're musically inclined, a great way to have some sober fun with your friends is to start a band. Casually getting together to play music, whether it's cover songs or ones that you write yourselves, can bond you together and ensure a rocking time.
Get Creative: To unlock your creative potential all you have to do is pick up a paintbrush or glue gun. Taking on a creative project, whether it's building a bookshelf for your apartment, painting a landscape, or knitting a scarf, can help you discover a talent you didn't know you had. And doing it with friends makes it that much more fun.
Start Gardening: Flexing your green thumb is the perfect way to have fun with your friends in an alcohol-free setting and get in touch with nature. If you don't have room for a garden in your backyard, start small with potted plants. You can grow everything from strawberries to tomatoes and even herbs in your garden. Getting your friends involved can make digging in the dirt more fun.

Take a Workout Class: If you've been meaning to go to the gym since New Year's but haven't made it a priority, now is the perfect time. Grab a friend and take that workout class you've always wanted to try. With your adrenaline pumping, there's no way you can't have a good time while breaking a sweat. Besides, having a friend there is great motivation to keep you going.
Cook a Meal: Invite your friends over for dinner one night and cook a meal together. Decide on the recipe and assign everyone a specific task. This way the meal gets done faster, you all feel accomplished making your own food, and you have a fun time doing it together.
Host a Game Night: Inspiring some competition among friends can be a great way to bond with one another and enjoy yourselves sans alcohol. Gather your favorite board games and host a game night at your place. Put out some snacks and soft drinks to keep everyone energized for the competition.
Start Hiking: Getting outside can be good for your health and put you in touch with nature. Exploring the trails around you is a great way for you and your friends to practice your survival skills and take in some breathtaking views from the top.
Travel to New Places: Travelling to new places doesn't have to involve expensive plane tickets or long layovers. All you need to do to get the benefits of travelling is go someone you've never been before. Whether that's taking the train to the closest city to you, hopping on a bus to see a roadside attraction or getting in your car and driving for a few hours, there's nothing more fun than a road trip with your closest friends.

Go on a Restaurant Crawl: Everyone's heard of a pub crawl, but now there's a new trend going around—the restaurant crawl. If you can't find an event near you, you and your friends can go on your very own restaurant crawl. All it involves is mapping out a route of interesting restaurants and stopping in each one to eat a small appetizer. That way you get to taste all of the great local spots in one night.
Create Your Own Film Festival: If you and your friends love watching movies, creating your own film festival may be fun for you. Have everyone bring their favorite movie over, bring out some snacks, and have a movie marathon. You can even pretend to be film critics and discuss the movie's high and low points afterwards.
Sing Your Heart Out: Karaoke is a great way to showcase your vocal talents, or lack thereof. You don't have to involve alcohol with this activity, especially if you host a karaoke night in your house. Dim the lights, put up the lyrics, and sing your heart out.

Hang Out By the Pool: On hot summer days, the pool is the best place to be. Dig out your old swimming trunks and the sunscreen and spend all hanging out by the pool. With your friends over, the possibilities for fun are endless—water volleyball, Marco Polo, and relay races just to name a few.
Learn Something New: When you get out of rehab, one of the best ways to start fresh is to learn something new. This could mean taking up a new hobby or enrolling in a class, whatever it is you do make sure it's something you're interested in. Having your friends tag along can make you more likely to stick to it and make the process more fun for everyone.
Hit the Slopes: This option may not be for everyone, but if you're lucky enough to live near a ski slope this could be a great way to have some sober fun with your friends. Whether you're ready to take on the black diamonds or you're still mastering the bunny slope, there's nothing like some fun in the snow to warm your heart.
Take Up Golfing: Hanging out on the green may seem like something you should do when you're retired, but golfing is actually an intense game that requires a lot of skill and concentration. If you've never played before, try taking a lesson with your friends and then hitting the green to show off your skills. You never know, it may help you make business connections later on in life.
Start a Tradition: You and your friends may have had a regular bar routine you followed on the weekends or a tradition involving drinking, but now is the perfect time to start a new tradition. Whether it's hosting a weekly dinner, a card game night, or even a promise to have brunch every Sunday, starting a tradition with your friends is a fun way to make time to see them on a regular basis.
Hanging out with your buddies doesn't have to become obsolete or boring after going to rehab. If they're truly your friends, they will support you in finding fun ways to hang out without alcohol involved. Remember, you can still have fun sober and these twenty ways are a great place tos start.