Mindfulness is intentionally paying attention, and being present in the moment with compassion, with acceptance, and without judgment. It is a practice to engage in for mind-body health, and it is a way of life.
Addiction often goes hand-in-hand with an atmosphere of chaos. We find that many individuals struggling with substance abuse live in a mental fog without discipline or routine. Their focus is on the past or future instead of on the present. Their thoughts run on autopilot and their actions follow suit. The mind must be trained to move from its distracted state to one of peace and clarity in order for recovery to be optimally effective.
How is mindfulness incorporated into the Two Dreams treatment program?
Clients start every day with a "sun salutation" beach walk. This healthy ritual is a time to deliberately reflect on intentions for the day and give thanks for the strength to seek recovery, among other blessings. The rest of the morning is full of relaxing music and stretching to build an awareness of the body.
Throughout the day clients are instructed to perform H.A.L.T. checks, meaning that they take a moment to assess their levels of Hunger, Anger, Loneliness, and Tiredness. During active addiction, drinking and using drugs can easily take priority over basic needs; these H.A.L.T. checks are meant to help reverse the bad habit of inattentiveness and encourage self-care in its place.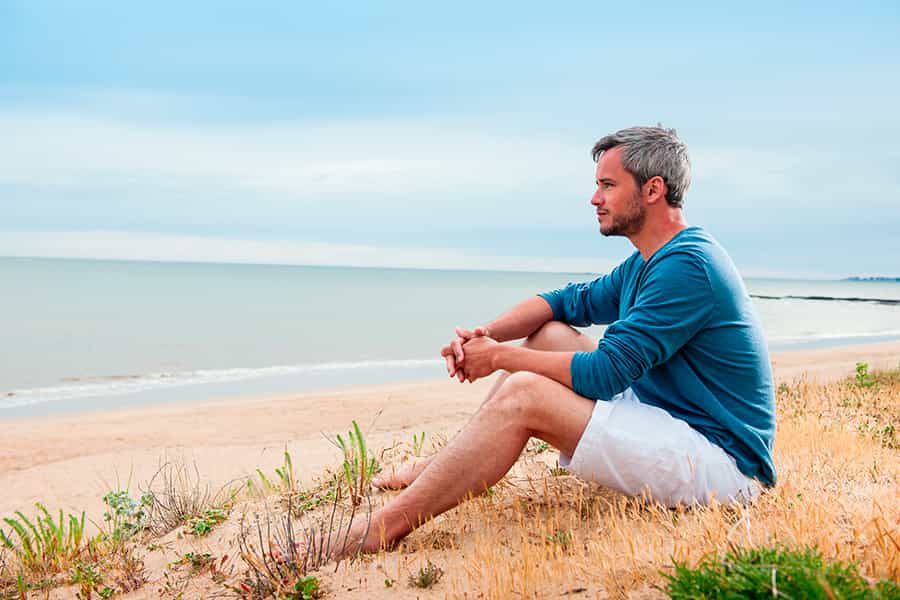 How does Two Dreams incorporate mindfulness into group therapy sessions?
Mindfulness is a prevalent theme in both individual and group therapy sessions. Every two weeks clients engage in "group phase therapy" in which each individual reports on their recovery journey progress and the rest of the group comments and gives advice.
Two Dreams defines recovery as happening in three phases: "Coming In", "Looking In", and "Looking Out." During the "Coming In" phase, clients establish a trusted support system of peers and staff members. They develop healthy rituals and the self-confidence needed to honestly share their addiction stories. During the "Looking In" phase, clients learn to honor thoughts, feelings, and aspirations. By being transparent and exposing negative core beliefs, clients begin the process of forming a healthier sense of self. Transparency and introspection lead clients to find some of the deeper issues fueling their addiction. They learn to act intentionally instead of reacting automatically to stimuli. They learn to analyze the thoughts and feelings behind their actions. They learn to acknowledge their addiction and reduce incentives to use in the future. In the "Looking Out" phase, clients have the tools needed to succeed and develop lifelong healthy habits. They can work on creating a plan for the long-term future, designed to manage cravings, relationships, etc.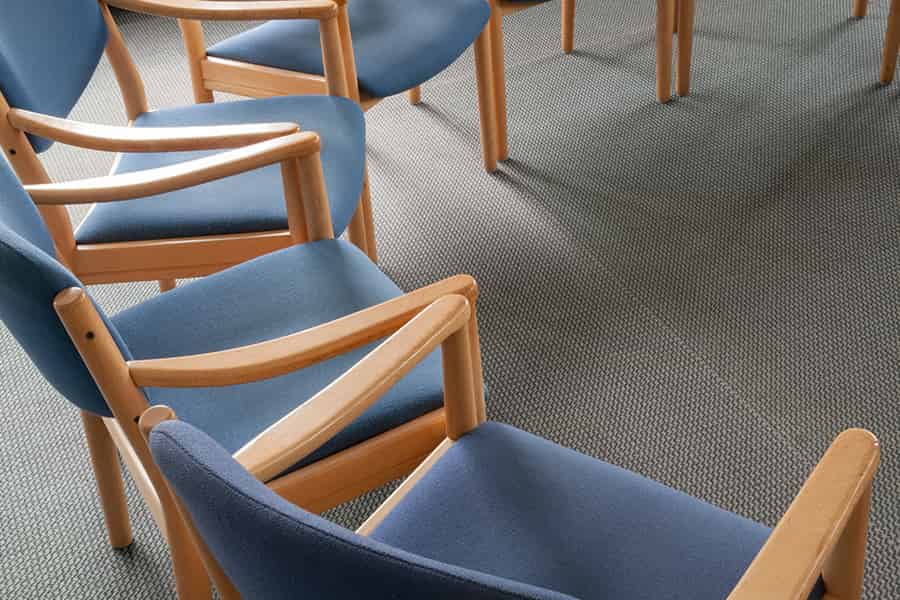 On Saturdays the clients use group therapy time to engage in guided meditation with the lead group therapist.
They use Tibetan singing bells and inspirational readings to work towards mental peace and serenity. The readings come from books such as, If the Buddha Got Stuck: A Handbook for Change on a Spiritual Path by Dr. Charlotte Kasl and Hardwiring Happiness by Dr. Rick Hanson. For example, Dr. Hanson teaches that "just by taking just a few extra seconds to stay with a positive experience—even the comfort in a single breath—you can help turn a passing mental state into lasting neural structure. Over time, you can fill up your inner storehouse with the strengths you need, such as feeling at ease rather than irritable, loved rather than mistreated, and resourced rather than running on empty." Our staff here at Two Dreams aims to encourage this kind of long-lasting mindfulness and positivity in any way possible for all of our clients.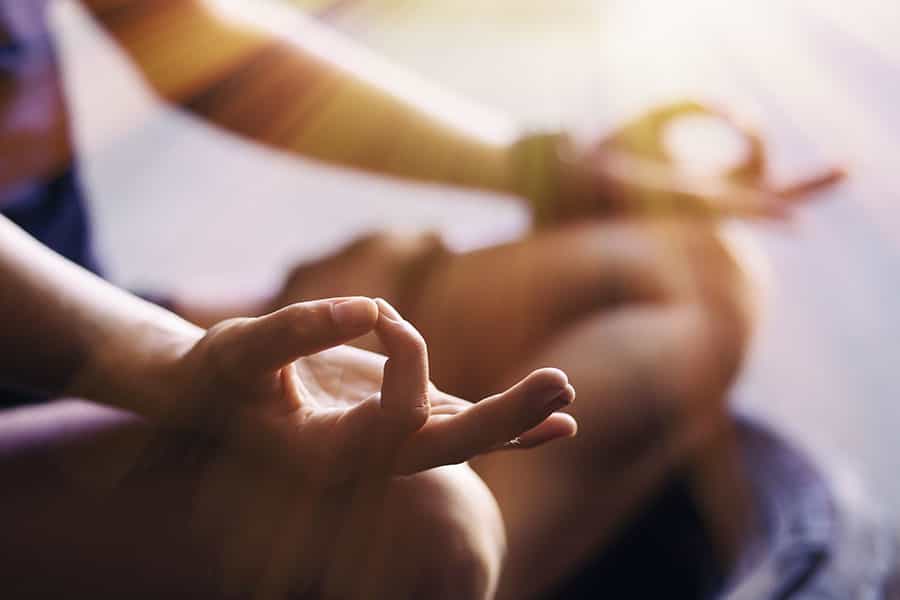 Many people have long recognized the need to be present:
"Yesterday is history. Tomorrow is a mystery. And today? Today is a gift. That's why we call it the present," – Babatunde Olatunji
"The secret of health for both mind and body is not to mourn for the past, not to worry about the future, or not to anticipate troubles, but to live in the present moment wisely and earnestly," – Buddha
"Waste not fresh tears over old griefs," – Euripides, Alexander
"We crucify ourselves between two thieves: regret for yesterday and fear of tomorrow," – Fulton Oursler
"Having spent the better part of my life trying either to relive the past or experience the future before it arrives, I have come to believe that in between these two extremes is peace," – Author Unknown
"Be here now. Be someplace else later. Is that so complicated?" – David Bader
"If you wait for tomorrow, tomorrow comes. If you don't wait for tomorrow, tomorrow comes," – Senegalese Proverb
"The best thing about the future is that it comes only one day at a time," – Abraham Lincoln
"The future is an opaque mirror. Anyone who tries to look into it sees nothing but the dim outlines of an old and worried face," – Jim Bishop
"The ability to be in the present moment is a major component of mental wellness," – Abraham Maslow
"When I am anxious it is because I am living in the future. When I am depressed it is because I am living in the past," – Author Unknown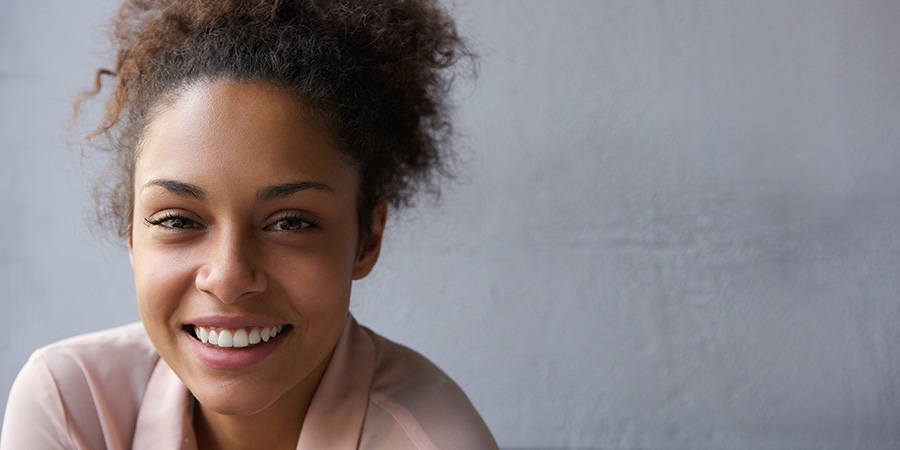 Learn more about our unique program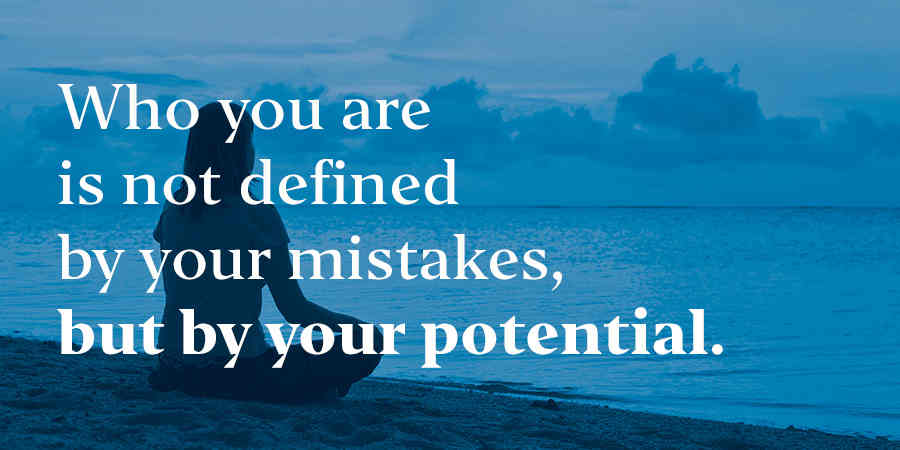 Read our Manifesto