Dream Journal
Note From Dr B.
The idea of making a "New Year's Resolution" is appealing to individuals across the globe, but it also adds a great deal of pressure to the actions of the upcoming year. People oftentimes make unrealistic promises (ex. I will exercise every single day from now on) and end up disappointed when they are unable to live up to the standard of perfection they set for themselves. So, as a means of relieving ourselves of this unnecessary stress, I propose that we all strive for progress in this upcoming year instead of perfection. Start out small; for example, you could resolve to exercise twice a week instead of "an hour each day for the rest of my life." You could promise to start journaling at night, instead of vowing to keep your emotions under control at all times. When we are honest with ourselves about our abilities and limitations, we are better able to achieve our goals. Living a healthy lifestyle is not about making the right choices all the time; it's about balance and staying in tune with your body's signals. You don't have to be flawless; you just have to move forward.
Sincerely,
Dr. B
---
Analysis of Honesty as it Relates to Addiction/Recovery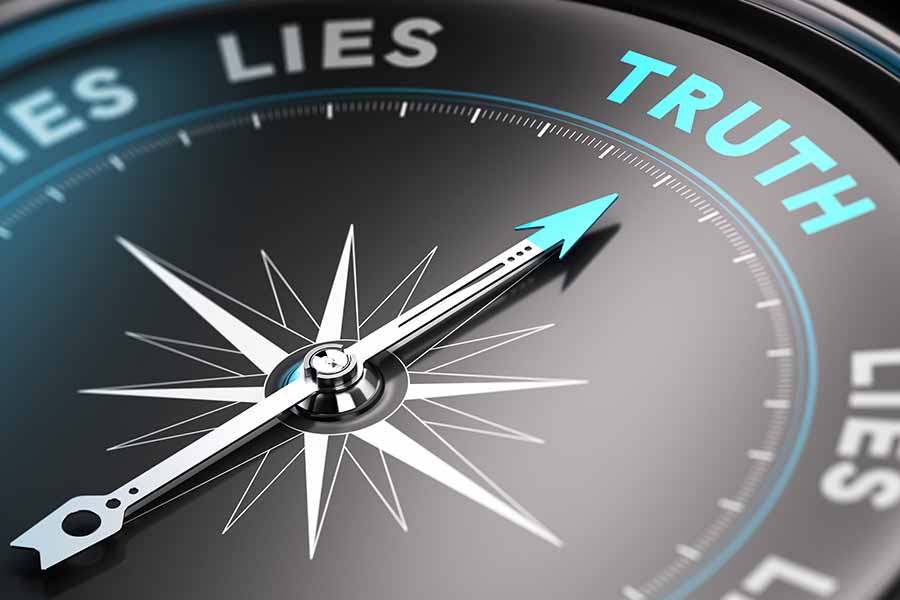 Chapter 5 of "The Big Book" begins with the following statement:
Rarely have we seen a person fail who has thoroughly followed our path. Those who do not recover are people who cannot or will not give themselves to this simple program, usually men and women who are constitutionally incapable of being honest with themselves. There are such unfortunates. They are not at fault; they seem to have been born that way. They are naturally incapable of grasping and developing a manner of living which demands rigorous honesty…there are those, too, who suffer from grave emotional and mental disorders, but many of them do recover if they have the capacity to be honest.
It is quite apparent from the statement that honesty is the linchpin of the recovery process. So what is honesty, and how does it relate to individuals with a substance use disorder? As defined in the Merriam-Webster dictionary, "honesty is the quality of being fair and truthful." Being honest means not lying, stealing, or cheating. It means not hiding the truth; it means not deceiving. Individuals emerging from active addiction may realize that their lives did not reflect the values or behaviors of an honest lifestyle. Looking back, they may admit to living a double life that included actions and thoughts directly oppositional to honesty.
Newcomers entering recovery are encouraged to be honest with themselves about their substance use. They are also encouraged to make amends for the wrongs they have committed against others, including lying, cheating, and stealing. After years of secrets, deception, and dishonesty, the recovering individuals can finally feel at peace. Identifying personal flaws and confessing to dishonesty can be a painful process, but it is well worth it and helps create solid footing on the path to recovery. Honesty is an essential part of recovery that opens the door to the exploration of spiritual principles.
---
Client Artwork
---
News Highlights
Scientific research has shown that peer pressure plays a large role in adolescent substance use. Parents can decrease this effect, however, by maintaining open lines of honest communication with their children. Establishing this relationship of respect and understanding early on may give parents the edge needed to hinder adolescent drug-seeking behaviors.
Researchers at Ohio State University found that smokers who saw graphic anti-smoking warning labels on a regular basis were more likely to consider quitting their nicotine habit. The study compared one group of smokers who saw disturbing images on every pack of cigarettes, with another group of smokers who only saw textual warnings on their cartons. These findings suggest that policies requiring graphic labels have the potential to reduce smoking rates, thereby improving public health outcomes.
---
Guest Writer January 2016
My long-term recovery from childhood trauma and addiction has greatly depended on practicing the principle of honesty. At the beginning of my recovery, honesty was the essential step that preceded acceptance of my life as I was living it; my transformation would not have been possible without honesty and acceptance.
It is a "recovery truism" that if we tell the truth, we don't have to remember the lies; that was a start. But how and when did I decide to get honest? I can only say that deep, full honesty was a God-given gift rooted in abstinence. In early recovery, I learned that the more honest I was, the more I found myself in the company of people in long-term recovery, people who had blazed a trail leading to my own long-term recovery. I noticed that practicing honesty also reduced my sense of fear and shame, which made it possible to share my innermost self with others and even laugh at myself. Honesty opened the door to humor, which attracted others who practiced honesty. I never made a conscious decision to become a man of impeccable morals. I noticed that honesty created nourishing connections, unexpected blessings, and a feeling of being loved by others. Through these connections, these blessings, and this love, I felt honesty healing me. By practicing honesty, I acted my way into better thinking.
As my recovery deepened, I was introduced to the crucial idea that compassion can be as important as honesty. Would my healing be advanced by brutal honesty, self-hatred, and obsession with old sins? Would exacting details of every aspect of my suffering and that of others honor the spiritual value of honesty? I gradually learned that self-compassion is essential to having compassion for others. A deeper ability to give and receive love is the great payoff of honesty.
Honesty makes it possible to accept my human frailties and to act with humility. For example: "I can't stay in your home for four days, mom. I am afraid that painful emotions and sad memories might lead me to relapse into bad old behaviors." Honesty about my limitations and needs reduces the risk of relapse and cultivates deeper and longer-term recovery.
The addict's lying is one of the most heartbreaking parts of addiction for families. Education often provides solace. Family members need to understand that addiction reduces the function of the frontal lobe. They need to know that the brain is "hijacked" by substance abuse.
In my morning prayers, I ask for the removal of resentments, fears, and denial that obscure guidance from my Higher Power and impair honesty. Fellowship, freedom from fear, and long-term recovery are the blessings made possible by honesty. Why my life is good today is a mystery, but how my life got better can be explained by the practice of honesty.
The critical importance of honesty is addressed three times in the first paragraph of the Big Book chapter that introduces the Steps. The authors' experience, confirmed time and again over the ensuing decades, taught them that people who cannot be honest with themselves have a poor chance of success — even worse than folks with "grave emotional and mental disorders" but who nonetheless have the essential capacity for honesty.
– Serenity Web. (n.d.) Honesty and the First Step.
Retrieved from http://serenityweb.com/?page_id=54.
---
Featured Staff Member Q&A — Karen Schwartz
What is your current position and job description?
I am a writer and editor for Two Dreams. I will be writing SEO blogs for the company website, helping to edit the Dream Journal, and assisting Two Dreams staff with other writing and editing tasks as needed.
Where did you work before Two Dreams and what did you do?
I have worked for more than 25 years as a freelance journalist and business writer. I have written for the Chicago Tribune, Crain's Chicago Business, the Los Angeles Times, and many other mainstream and trade publications. I have also written materials for numerous corporate clients. I have a particular interest in the healthcare field.
What do you like about the Two Dreams program?
I like the fact that the Two Dreams program treats the entire person as well as the disease of addiction, helping individuals to incorporate nutrition, exercise and other important holistic components into their lives in order to prevent a relapse.
Where did you go to college and post-grad and what did you study?
I obtained my undergraduate degree at the University of Illinois at Chicago where I received a Bachelor's degree in Sociology. I also received a Master's degree in Sociology from DePaul University in Chicago.
How would others describe you?
I think that others would describe me as a very compassionate individual who cares a great deal about other people.
What do you like to do when not at work?
When I'm not at work, I like to go to the movies, read, eat out at local restaurants, explore the cultural scene in Chicago, and travel. In October 2015, I visited my sister in Washington, D.C. and went on a tour of the White House.
Anything else you would like us to know?
I am very happy to be working at Two Dreams! Everybody has been very helpful and nice to me, and I look forward to writing and editing a variety of materials for the company.
---
3 P's January 2016
Lying hurts us; it does us a disservice and wreaks havoc on our mental health and physical wellbeing. In some circumstances we are lying to ourselves and hurting our own ego, which diminishes our self-confidence. In other circumstances, we are lying to our family or another loved one in our life, which can cause guilt, shame, anxiety and stress. I cannot tell you how many times I have heard the comment "secrets keep you sick," and it really does make sense if you think about it. Hiding something and lying about it takes a lot of effort and keeps you trapped and isolated with your lies. Even the smallest lie takes more effort to maintain than the truth. Telling the truth allows you to let go of the guilt, shame, and self-criticism that come along with holding onto deceit.
Honesty can dramatically improve mental health and physical wellbeing. The stress of lying and the fear of being caught in the lie can take a serious toll on the mind and body, making the liar mentally and physically ill. Telling the truth can be a therapeutic way to get rid of that anxiety and lift a burden off of your shoulders. Once you are honest and open, you can feel free to live up to your full potential and pursue personal productivity. You can explore your interests and passions with a newfound ability and strength. The distraction of lying disappears, leaving room for the things that are really important to you.
"We must be true inside, true to ourselves, before we can know a truth that is outside us."
– Thomas Merton
---
Outer Banks Community Update January 2016
With the winter months always comes colder weather, and it seems as if Mother Nature is really taking her course this year! The Outer Banks even had snow! It was colder than usual and several sea turtles needed to be rescued and kept until the temperatures rose. The end of the Rodanthe pier fell into the water, as over time it has become less stable. In entertainment news, actor Tom Hanks has been working on an HBO mini-series about the Wright Brothers who took their famous first flight right here near the Outer Banks! Clients at Two Dreams Outer Banks have been keeping busy attending group therapy and journaling, as well as going to morning meditations and AA/NA meetings. Clients enjoyed activities such as kayaking and wild horse tours when it was still slightly warmer. Recently they have been viewing recovery related movies and looking forward to feeding the homeless soon.
---
Chicago Update January 2016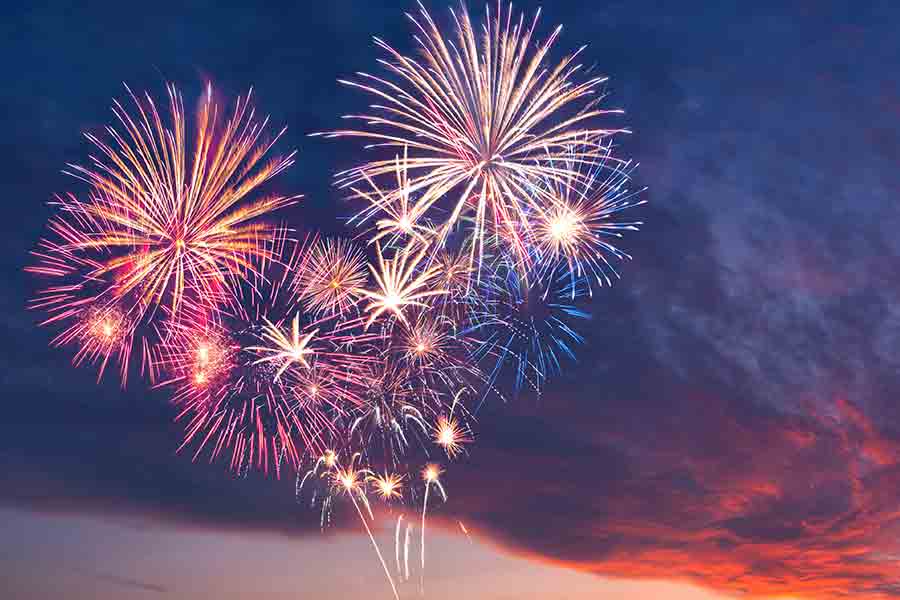 The New Year is a time for new beginnings and changes. At Two Dreams, it is never too late to make a New Year's resolution to help someone overcome an addiction. This can mean for a family member, a close friend, or even yourself. The Chicago office will always strive to provide the best in drug and alcohol addiction treatment for those you love.
This year will be full of new beginnings for Two Dreams Chicago. For example, we recently welcomed a new writer and editor, Karen Schwartz, to our Chicago office staff. Karen will be writing informative articles for the Two Dreams website so check back often for new updates about addiction treatment and recovery.
We look forward to helping you and the ones you love along the path to recovery this year!
---
NOLA Update January 2016
Happy 2016! It's a new year full of opportunities to let go of old behaviors and bring healthy habits into our lives. I have found in my personal recovery that the first step to achieving a healthy lifestyle is being honest. Sometimes we need to move out of our comfort zone in order to grow, and we should acknowledge that we do not need to go through that process alone. When dealing with addiction, the act of surrender allows for renewal and recovery; we can acknowledge that there are options available that will let us live a quality life absent of substances. Accountability for recovering from addiction can be achieved without shame.
If you or someone you love find yourself ready to surrender and in need of guidance to begin this year with new, healthy habits, please contact our Two Dreams office and we will be happy to assist you on this journey.
---
Thank you to our content contributors
For admissions and all staff call us at: (504) 510-2331
© 2016 Two Dreams. All Rights Reserved.