Dream Journal
Note from Dr. B.

September is National Recovery Month, a time to celebrate healing and to speak out against the stigma surrounding addiction. The Two Dreams staff members stayed busy this month, especially on the 26th. Clients and staff alike attended the 6th Annual Walk Against Addiction in North Carolina, which was designed to raise awareness of the epidemic that addiction is becoming in America. Our Clinical Director for Two Dreams Outer Banks, Brett Dunning, was a featured speaker at the event. He spoke out against the stigma that patients experience, and emphasized that everyone is susceptible to addiction. Dunning is also currently serving on the Board of Directors for Project Purple, which educates middle school and high school students about addiction and holds events throughout the year. Additionally, the Two Dreams staff is preparing to gather in Washington DC on October 4th for the Walk on Washington. This walk is a collective effort to support policies that will improve addiction recovery and end the stigma against those with the disease.
This month has also been a celebration for the recovering families, the mending friendships, and the reestablished peer-groups of addicts. When an addict makes the choice to pursue treatment, they start a ripple effect of positivity and healing for a multitude of individuals. The sheer magnitude of the impact a person can have by embarking on the recovery process is astounding, yet often overlooked. In short, let's take time this month to appreciate just how much of a difference once person can really make. Let's celebrate the shared experience of recovery.
---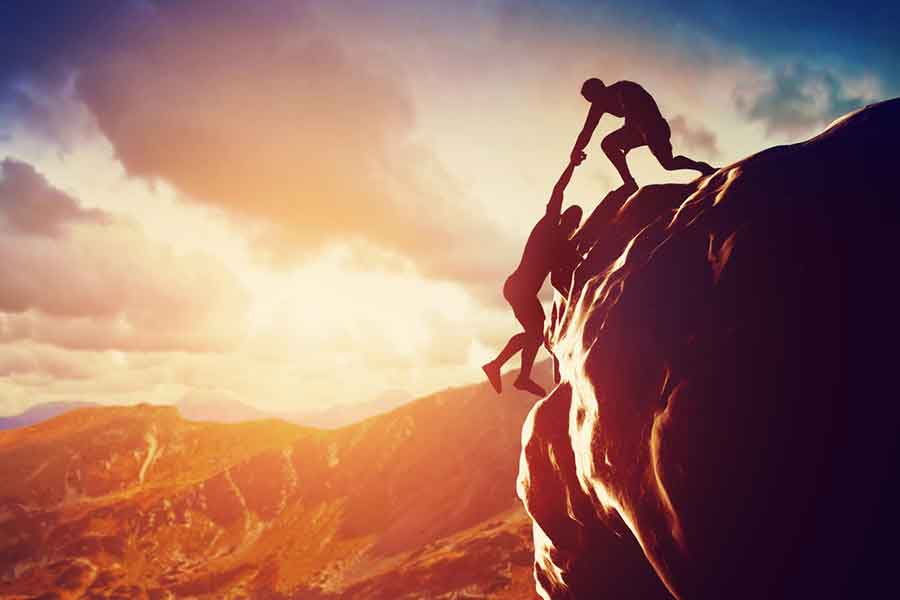 Monthly Tradition
"A.A. as such, ought never be organized; but we may create service boards or committees directly responsible to those they serve."
Twelve-Step fellowships have traditions that uphold spiritual principles, as opposed to established rules and regulations. The program is designed this way in order to provide an effective support system without attempting to force the addict down a certain path. Recovery is a very personal matter, and addicts invariably respond to commands with defiance. The book Twelve Steps And Twelve Traditions, written by Alcoholics Anonymous cofounder Bill Wilson, notes that "as psychiatrists have often observed, defiance is the outstanding characteristic of many an alcoholic, so it's not strange that lots of us have had our day at defying God Himself." In order to succeed, addicts must fully own their recovery as something that only they have the authority to nurture, form, and enforce. Recovery takes intense dedication, and that responsibility rests solely on the individual.
This is a difficult claim for friends and family members to accept, but A.A. fellowships have shown time and time again that individual devotion is key to success, while the act of imposing sobriety is draining and ineffective. The handbook emphasizes that "unless each A.A. member follows to the best of his ability our suggested Twelve Steps to recovery, he almost certainly signs his own death warrant. His drunkenness and dissolution are not penalties inflicted by people in authority; they result from his personal disobedience to spiritual principles." This tradition of self-reliance does not mean, however, that recovery is a solitary process. On the contrary, addicts are encouraged to trust in others, and learn a new willingness to ask for help. Only in finding the humility needed to ask for assistance does the addict fully commit to change.
A.A. and other 12-step groups model the aforementioned autonomy with respect to individual groups. Groups are free to operate as they see fit, and Tradition Nine suggests that any boards or committees formed should only exist to serve, not command. Groups that purposefully or unwittingly violate the broad spiritual principles laid out by A.A. either falter, learn and adjust, or topple. "So we of A.A. do obey spiritual principles, first because we must, and ultimately because we love the kind of life such obedience brings. Great suffering and great love are A.A.'s disciplinarians; we need no others."
---
Client Artwork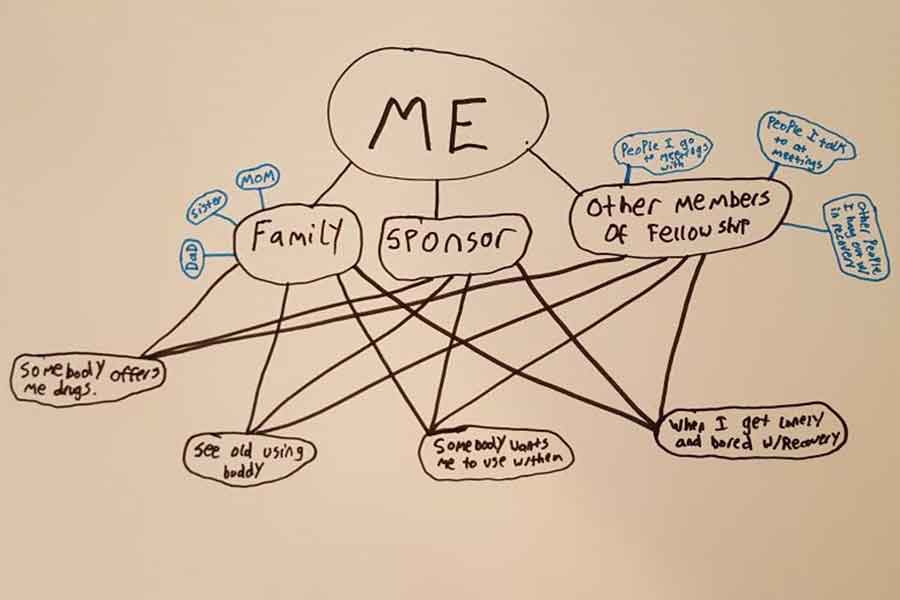 Our Art Therapist, Kate Lawrance, asked our Outer Banks clients to make drawings based on this month's theme of 'Service to Others'.
---
Recovery on the Road
News Highlights
One couple travels the world attending A.A. meetings and finds that citizens of Whitefish, Montana enhance the tradition of service with close human contact.
---
Community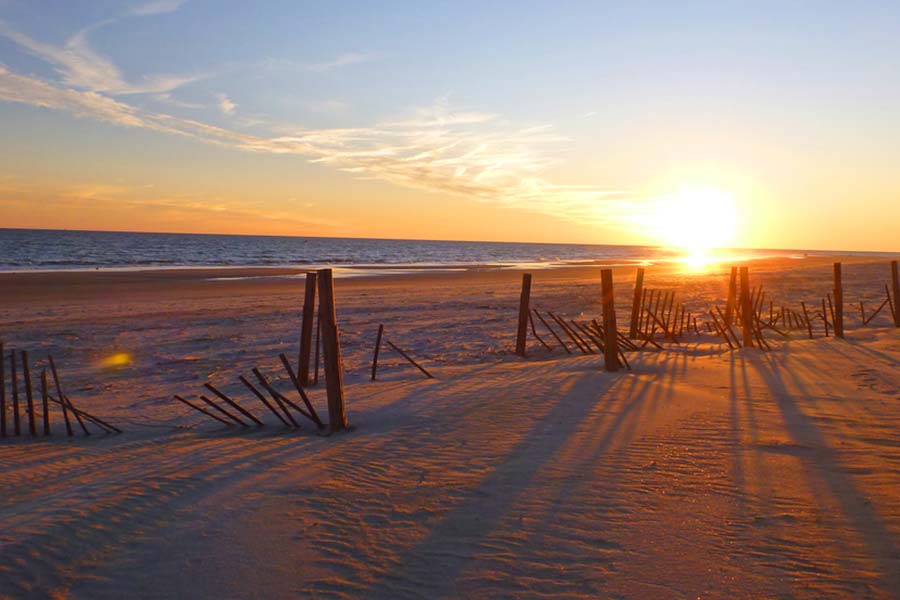 Wow, can you believe it's September? If you lived anywhere else but the beach you might be able to say yes! I'm happy to say that the hot sun, the aroma of sunscreen, and the crystal clear waters allow us to continue enjoying this summer-like weather! In just the past few weeks so much has been going on: a Billfish fishing tournament, a Surfing for Autism event, and plenty of summer movies on the green in Duck! Thanks to the continued beautiful weather, we have been able to get out weekly and do something fun like take a day trip down to Ocracoke! We toured the island, enjoyed frozen slushies, did some shopping, and visited the historic Ocracoke Lighthouse. Fishing has been bountiful here, and has inspired us to try catching a Cobia or Wahoo – hopefully we'll have good luck soon! We look forward to what next month will bring, from kayaking to seeing wild horses roaming in Corova. Until next time…
---
Staff Highlight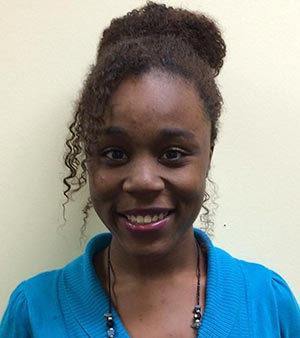 Q. What is your current position and job description?
A. I am currently a receptionist at the Two Dreams Chicago location. I assist Dr. Barthwell by answering phone calls, depositing checks for Two Dreams and Encounter Medical Group, checking the mail, updating the Two Dreams staff directory, ordering office supplies and assisting clients when they enter the office.
Q. Where did you work before Two Dreams and what did you do?
A. Before coming to Two Dreams, I worked as a News Writer at Northwestern State University. I interviewed people about various topics and then wrote and edited news articles before they were published.
Q. What has your journey been like at Two Dreams?
A. I have loved working with the Two Dreams staff and being part of an organization that strives to help others overcome their addictions. It has been a learning experience for me and I hope to grow in many ways as I continue my work here.
Q. What made you get into this profession?
A. I have always liked helping others and taking up many volunteer opportunities. At some point, I want to work with a non-profit organization and give back to people through combating social issues such as unemployment and poverty. I hope to help develop positive impact programs in the future.
Q. What is the most gratifying part of your job?
A. The most gratifying part about being a receptionist at Two Dreams is being able to grow as a professional and help manage a facility with a great staff. I like that the job requires me to be knowledgeable, organized, and detail-oriented.
Q. What do you like about the Two Dreams program?
A. I like that Two Dreams makes their patients feel that they can change for the better and achieve goals they may have never even thought possible. The positive atmosphere at Two Dreams also makes work enjoyable. I have learned a lot from working as a receptionist and assisting Dr. Barthwell, and I am excited to see what else is in store for the future.
Q. Where did you go to college and post-grad and what did you study?
A. I went to college at Northwestern State University in Louisiana and received my Bachelor of Arts in Communications in May 2015. I plan on re-enrolling in a Chicago-based school in the near future in order to pursue my Master's degree in Anthropology.
Q. How would others describe you? How does your personality complement the work you do?
A. I believe many would describe me as reserved and sometimes soft-spoken because I am quiet most of the time. I usually keep to myself when I am busy working on assignments and tasks, but I always like to check in to make sure everything is going smoothly. I also like to record what I do during the day and stay organized to keep track of what has been done.
Q. What do you like to do when not at work? What are your favorite hobbies?
A. When I am not at work, I like to explore the city of Chicago and try out new restaurants and foods. I also like to cook/bake, play video games, and workout.
Q. Anything else you would like us to know?
A. I did ballet, tap and jazz for 10 years prior to graduating from high school. I still might enroll back in an arts program one day, and possibly become certified to teach dance. Also, I have a 7-year-old toy poodle named Pepper at home in Louisiana.
---
The 3P'S
Mental peace – physical well-being – personal productivity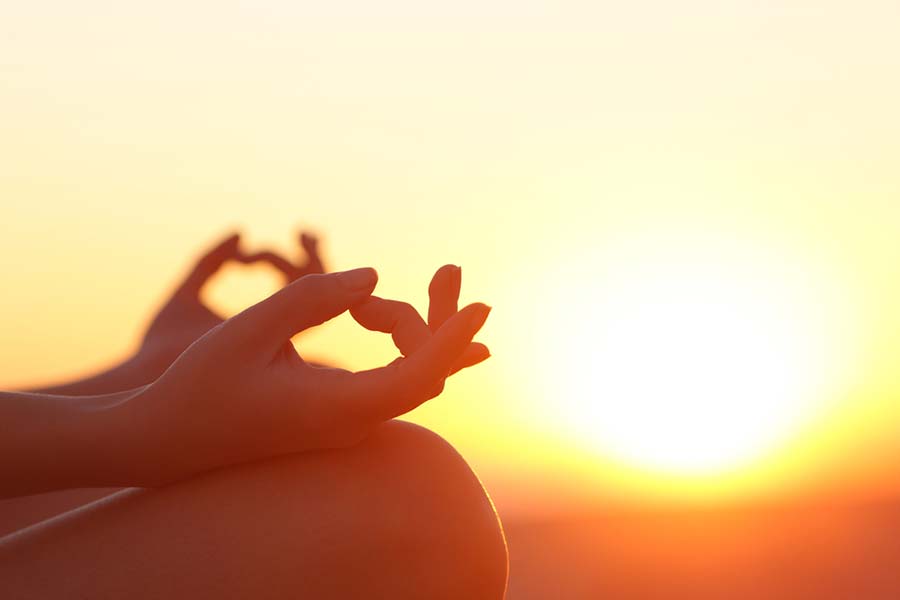 3 P's (Mental Peace, Physical Wellbeing and Personal Productivity): Service to others
Mental Peace. The definition of Peace is freedom from disturbance; quiet or tranquility. In active addiction there is no experience of real peace. Chaos and havoc rage throughout the individual's life. In recovery, individuals have the opportunity to obtain peace within their lives and within themselves. This is not an easy process, but it is a very rewarding one. The "Big Book" states that each alcoholic must help out those whom are still suffering. If the alcoholic is to continue to serve others who are afflicted, he or she must remain sober. To remain in recovery is to have mental peace, and to be of service to others is to remain sober. TIPS: Meditation is a technique used in order to quiet the mind, to remove all the chaos of life and just focus on the self. This is a great tool to use in the morning in order to begin the day with balance.
Physical Wellbeing. The definition of wellbeing is the state of being comfortable, healthy and happy. It can often be difficult to fully achieve this state due to demanding responsibilities. Many people feel selfish in taking care of themselves, but how can one be of service to others without personal health and happiness? Ensuring self-care is of service to others because everyone can be an example to others of what happy and healthy looks like. TIPS: Take 15 minutes a day to do something physical; the benefits include everything from higher self- esteem to higher brain functioning, and don't forget about endorphins!
Personal Productivity. Everyone needs something in life to make them proud, some accomplishment that is a part of their identity. Personal productivity can range from going to school/working to volunteering in the community. Being a productive member of society is part of service to others, no matter what's being accomplished. TIPS: Take time to reflect on what you love, what makes you excited in this life, and then go pursue it! Everyone has good qualities and talents; it would be a shame to waste them!
---
Reflection on the Ninth Tradition
The ninth tradition, "A.A. as such, ought never be organized; but we may create service boards or committees directly responsible to those they serve," explains that A.A. Members should provide numerous services and opportunities to learn about the A.A. message without using organization or authority. Upon walking into a meeting of Alcoholics Anonymous, you might be welcomed by one or two folks whose responsibility is to greet anyone entering the room. Chairs may be set up theater style or in a circle, refreshments might be available, and pamphlets and books explaining the AA program are often on display. Someone designated by the group will lead the 1-1.5 hour meeting, which will vary in style based on each group's preferences. Most importantly, the desired outcome is that anyone leaving an A.A. meeting should understand that there is hope, and that they are encouraged to return to learn more about recovery from alcoholism through the twelve steps. Attendants should learn that there is a solution and that this program has the potential to work for them. A newcomer once shared with me that attending AA meetings was a magical experience; that the magic of recovery occurs in the meeting room. After attending meetings for a while, members begin to learn that this magic is the result of AA members participating in their own recovery by freely giving of their time. AA group members, as part of their twelve-step or service work, make sure that the meeting room and environment are conducive to making each person who walks through the door feel that they are in the right place. This spirit of service goes even beyond the group level. Some members become part of committees that operate small offices where local AA meeting information is provided. Some operate hotlines, answering telephone inquiries for assistance and providing a list of local AA members that have made themselves available as contacts. There are also committees that are responsible for meetings in hospitals, treatment settings and correctional institutions. Other committees provide local libraries with AA literature, participate in health fairs, and staff exhibit booths at meetings of professional organizations such as American Society of Addiction Medicine, Association of Physicians Assistants and Association of Drug/Alcohol Treatment Court professionals. Service to others, and the responsibility of carrying the A.A. message, are necessary for AA members to maintain sobriety. For many members this spirit of service comes alive in other aspects of life as well, and they strive to be useful without regard for compensation in day-to-day situations. The spirit of service work really can enable a society with little organization and no authority to grow and prosper, making the message of recovery available to anyone seeking help. Maybe there is a little magic in A.A. after all.
---
Reflection on the Ninth Tradition
"A.A. as such, ought never be organized, but we may create service boards or committees directly responsible to those they serve."
Tradition Nine speaks directly to those who are listening directly. As most good thoughts are, this one is spiritual in nature—yet masked as a practical matter. It makes clear that we are to be of service to others, and this spirit of service may be our truest form of fellowship. "Being of service" may not imply "being IN service," and being of service directly responsible TO you, may not imply being of service FOR you. Indeed, A.A. ought not be organized. Those who have attended meetings have learned all too well that many folks are defiant to authoritative tactics, and that this aggressive strategy may even bring about opposite results! Speaking from my own experience, "defiant" is merely a mild term that could be used to describe the attitudes I've seen. My understanding of Tradition Nine evolves not only by attending 12-step meetings, but also by really listening at those meetings. Many early members understand that being of service is our truest fellowship, and may be the calling we all seek. Being of service to others, selfless in our actions- thoughts-and deeds, leads the way to safety, sanity, and sobriety. Giving of oneself is not a losing game; no one is a lesser person after service-work. This reflection has made me grateful for my memories of early recovery. Several big chunks of truth were dropped on my plate to be chewed. Some truths waited a long time to emerge, while others apparently could not resist emerging right away. Sponsors and friends of sponsors all told of the value of service work, of being "directly responsible" to you (not FOR you). The words of my good friend and sponsor, John C., still ring true today: "I am not my brother's keeper, I am my brother's brother." I miss John more and more each day, and am grateful he was a part of my life.
---
Two Dreams Chicago
The Two Dreams family is continuing to grow! We are pleased to announce the arrival of three new staff members here in Chicago: Destiny, Ivan, and Megan. Destiny is our new administrative assistant and is instrumental in making sure everything runs smoothly at Two Dreams. Ivan is our new director of IT and graphic design, and is excited about enhancing our web and social media presence. Megan is our new clinical staff member and science writer, and is happy to be assisting with patient care and with the Dream Journal. The future looks bright here in the Windy City!
---
Two Dreams New Orleans
Two Dreams welcomes the latest addition to our clinical team in New Orleans: Diana Adams, M. Ed, LPC, NCC. Diana is joining us with over ten years of experience working as both a Crisis Counselor and Substance Use/Abuse Counselor. She is skilled at delivering therapy through individual, group, family, and recovery-based modalities.
Our doors are open and we are ready to provide intensive outpatient services to the New Orleans community of adolescents and adults who are struggling with substance abuse. We are providing counseling and education to our patient's loved ones as well, since a solid support system is crucial to a successful recovery process. Located in Uptown New Orleans near the Garden District, our staff members are eager and ready to bring quality of life back to those who have been affected by the disease of addiction.
---
Thank you to our content contributors:
Dr. Andrea Barthwell – Founder
Jay Norton – TD Outreach Coordinator
Nancy Davis – TDNOLA Community Outreach
Aubrey Briggman – TDOB Admissions Director
Jennifer Williams – TDOB Medical Case Manager
Destiny McClain – TD Administrative Assistant
Megan Crants – TD Clinical and Staff Writer
Ivan Munoz – TD IT and Multimedia Support
For admissions and all staff call us at: (504) 510-2331
© 2015 Two Dreams. All Rights Reserved.