The Dream Journal
Note from Dr. B.

The Walk on Washington was a great success! The Two Dreams staff gathered in Washington DC on October 4th in a collective effort to support policies that will improve addiction recovery and end the stigma against those with the disease. Major media networks covered the event, so our voices were heard all across the nation. Fall is a time of transformation, and we look forward to affecting more change as we move towards the end of the year.
---
Monthly Tradition
"Tradition Ten – Alcoholics Anonymous has no opinion on outside issues; hence the A.A. name ought never be drawn into public controversy"
"As by some deep instinct, we A.A.'s have known from the very beginning that we must never, no matter what the provocation, publicly take sides in any fight, even a worthy one. All history affords us the spectacle of striving nations and groups finally torn asunder because they were designed for, or tempted into, controversy". – Twelve Steps and Twelve Traditions, Alcoholics World Services Inc., page 176
At first I simply understood Tradition 10 to mean that A.A. makes recovery a priority over outside issues to ensure that nothing diverts us from our primary purpose. Upon looking deeper into the historical context of A.A, however, I formed a more complex understanding. The founding fathers of A.A. used the Washingtonians as an example of how an organization that aligned itself with politics and religious matters could be torn apart by its members taking sides. The Washingtonian movement was a 19th-century fellowship founded on April 2, 1840 by six alcoholics at Chase's Tavern on Liberty Street in Baltimore, Maryland. The idea was that by relying on each other, sharing their alcoholic experiences and creating an atmosphere of conviviality, they could keep each other sober. This degradation of this movement has partially been attributed to the fact that the founders let non-alcoholic members attend the meetings and promote purposes other than recovery, such as prohibition and abolition. In forming opinions on outside issues, the groups became divided and fell apart. I believe the founding fathers of A.A. looked at the Washingtonian mistakes and knew that the only way they could create a more productive atmosphere was to avoid forming group opinions and causes.
It is, of course, easier to say you are going to remain impartial than to actually do it. I must admit that when I walk into a grocery store and hear two individuals talking about politics I want to engage in their debate. My intuition quickly rescues me from my desire, though; what good would come of arguing with them? I know myself well enough to realize that if I start debating I will get carried away and my emotions will get the best of me. It is more constructive for me to respect other viewpoints and not impose my own. I know I need to continue past the debating couple in order to accomplish my goal of buying groceries. It's the same concept with A.A; we need to continue past debates on outside issues in order to accomplish our goal of sobriety.
---
News Highlights
Why Some Tennessee Women Are Afraid To Give Birth At The Hospital
The state of Tennessee passed a bill in 2014 that allows for the incarceration of women who use narcotics while pregnant. This has caused women to hide from hospitals, as opposed to seeking the substance abuse treatment they need. This bill will be eligible for extension in 2016 and is receiving notable opposition.
Effects of depressive symptoms and peripheral DAT methylation on neural reactivity to alcohol cues in alcoholism
When alcoholics experience conditioned alcohol-related cues, such as the sight of a bottle of wine, areas of the brain related to craving and relapse are activated. Researchers used FMRI to look at the amount of brain activation that occurs when alcoholics with depression experience these cues. Results showed that the brains of depressed alcoholics were less activated.
---
Community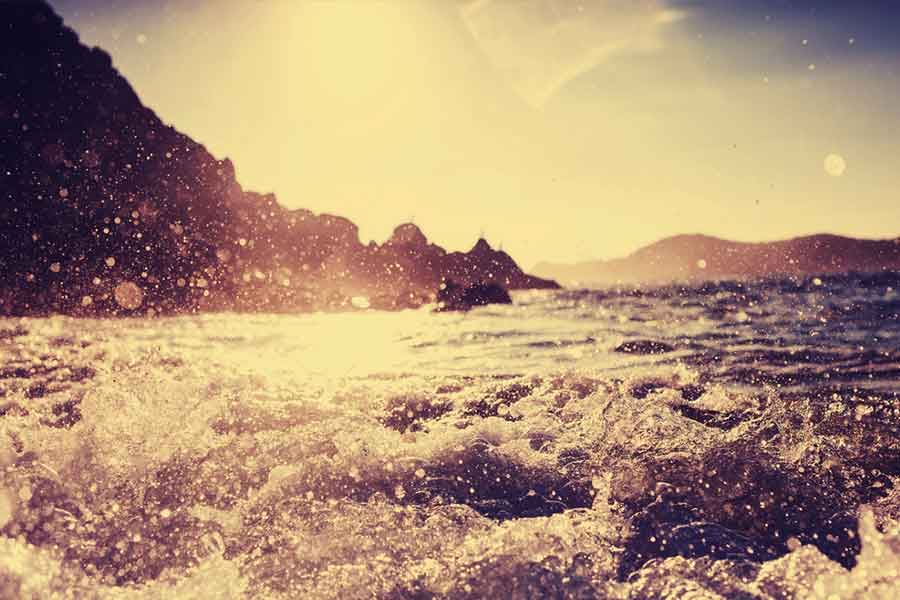 The poet Humbert Wolfe said it best, "We have had our summer evenings, now for October Eves!" Despite a Nor'Easter brewing off the North Carolina coast and Hurricane Joaquin stirring out in the Atlantic, we've managed to keep a positive attitude about our first week of fall. We love for our community at Two Dreams Outer Banks to experience the thrill of the season through various activities. We have so many fun annual events this time of year, like the Bluegrass Music Festival, the Hatteras Island Blessing of the Fleet, and the annual Outer Banks Seafood Festival. Most recently we enjoyed a kayaking tour, 4×4 excursions to see the Wild Horses, and a few rounds of Laser Tag…always a fan-favorite! We are also enjoying our last few weeks of beach chilling and surfing before the cooler weather moves in. The fun won't stop when the warm weather does, though! Coming up in the near future we have paintball, Halloween, visits to the Pumpkin Patch, walks through haunted trails, pumpkin carvings, and more! It's going to be a great month!
---
The 3P'S
Mental Peace – Physical Well-being – Personal Productivity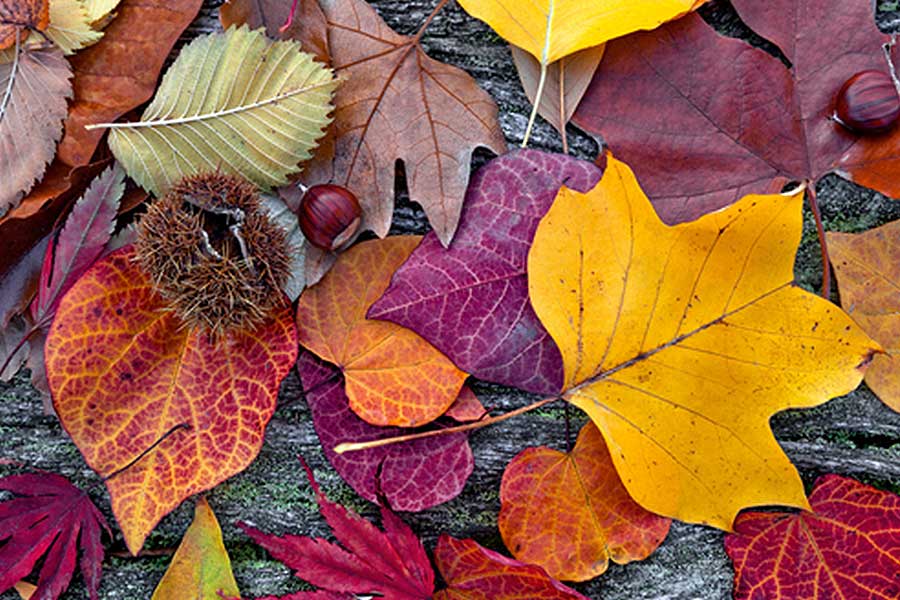 Reverence-Respect This month's theme is reverence, or respect, in conjunction with the 10th Tradition of Alcoholics Anonymous. Respect is very important when working with others; if we want to earn respect we need to give respect. This same rule should also apply on a personal level; we should respect ourselves in everything we do.
How can we show personal respect? First and foremost, we need to take care of ourselves. We should focus especially on three important areas of our lives: Mental Peace, Physical Wellbeing and Personal Productivity.
We need to respect our mental and emotional needs so that we may have Mental Peace consistently. We need to respect ourselves physically by exercising and eating healthy foods on a daily basis. Our bodies are amazing; they tell us what they need, so we should listen in and respect what they are saying. We need to respect our talents and give ourselves the opportunity to succeed in what we love so that we have Personal Productivity. Without Personal Productivity, we are not respecting our full potential; it is important to be proud and feel accomplished. In active addiction, there is no respect for Mental Peace, Physical Wellbeing or Personal Productivity.
The addiction causes chaos instead of mental peace, harms our bodies without nurturing physical well- being, and prevents personal productivity by making life all about drug-seeking. This month is all about beating back addiction with reverence and ensuring that we not only respect others but that we also respect ourselves.
"Respect yourself if you would have others respect you." —Baltasar Gracian
---
Staff Highlight- QA with Megan Crants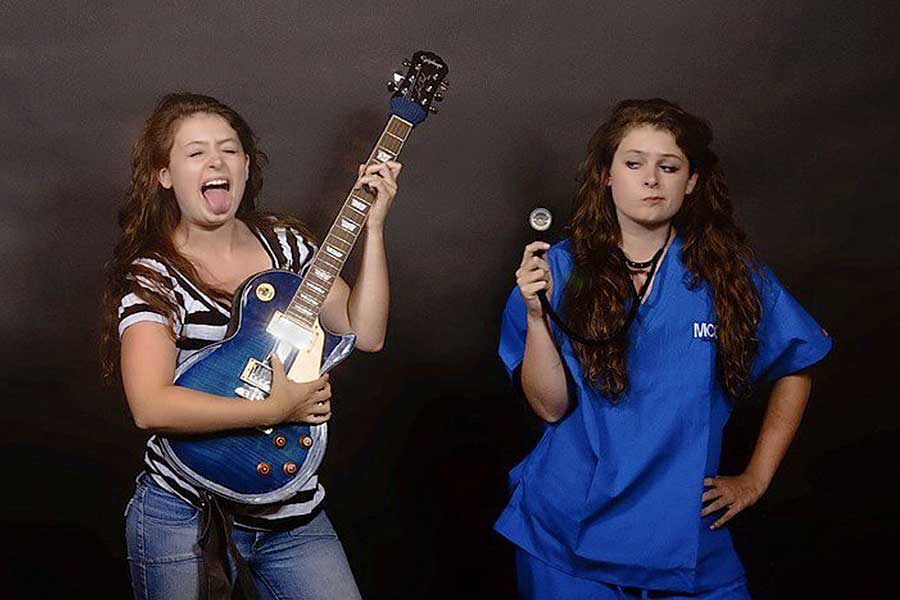 Q. What is your current position and job description?
A. I am an adjunct clinical staff member and science writer at the Two Dreams Chicago location. In terms of clinical work, I am responsible for talking to patients about our programs, helping with patient evaluations, assisting other clinical staff members, etc. In terms of writing, I edit all of the content for our Dream Journal, make scientific blog articles for our social media platforms, write up comprehensive patient evaluation documents, and help out with other assorted editing/writing as needed.
Q. Where did you work before Two Dreams and what did you do?
A. In the past I have also held a variety of research assistant positions, worked as a behavioral data specialist and therapist, taught creative writing to inner city youth, wrote the science opinion column for my college newspaper, conducted clinical interviews in the Moore Clinic for HIV Care, researched and put together business blogs for Inc. Plan USA, and worked on some other assorted projects.
Q. What has your journey been like at Two Dreams?
A. This is my first salaried job so every day has been a learning experience for me. I've been staying busy and loving every minute of it.
Q. What made you get into this profession?
A. My ultimate goal is to become a psychiatrist, and this job is giving me great exposure to the field. I love helping patients and feeling like I'm making a difference in the lives of others. I also enjoy writing so my position is really the best of both worlds.
Q. What is the most gratifying part of your job?
A. Helping my fellow staff members. Even if I'm just working on a small project, it feels good to know that I'm making somebody's day a little bit easier.
Q. What do you like about the Two Dreams program?
A. I appreciate that Two Dreams formulates a specialized, holistic treatment plan for each patient; I think that makes all the difference in their recovery. I also appreciate that the staff really does care about the patients and will do anything to ensure that they succeed.
Q. Where did you go to college and post-grad and what did you study?
A. I graduated from Johns Hopkins University in May 2014 with degrees in cognitive science and creative writing. Then I went to University of Rochester for a year to complete a post-baccalaureate premedical certificate program, which I finished right before I came to Two Dreams. I was taking my premedical coursework to fulfill the requirements needed to go to medical school; I hope to apply this upcoming year.
Q. How would others describe you? How does your personality complement the work you do?
A. I am hard working, which is beneficial at a startup since there is so much to be done. I am empathetic, which comes in handy when working with patients. I am creative, which is useful for tackling difficult problems with unique solutions.
Q. What do you like to do when not at work? What are your favorite hobbies?
A. I like playing the electric guitar, writing short stories/poems, and taking pictures. I also spend a lot of time exploring the city and cooking/baking.
Q. Anything else you would like us to know?
A. I knew right away that I was meant to work at Two Dreams because of its name. I've always had two dreams: to be a doctor and to be a writer. I double-majored in college because I don't plan on giving up either of my passions, and now I have this job that is a springboard into both the sciences and the humanities; it's perfect.
---
Adrienne's Reflections
"Alcoholics anonymous has no opinion on outside issues; hence the A.A. name ought never be drawn into public controversy."
The tenth tradition is often misinterpreted by the public, and even by some A.A. members. This tradition does not mean that individual members cannot have or express any opinions; it just means that members need to recognize that the group should stay focused on the primary goals of staying sober and helping others. It is too easy to get distracted when involved in controversial matters. A.A. could not have helped thousands recover if the organization was destroyed by disunity. Early A.A members developed the 10th tradition based on the Washingtonians, a 19th-century fellowship of "drunkards" which preceded A.A by almost a century. Through mutual aid and pledges they fought alcoholism and kept each other reliable. Unfortunately, even though the Washingtonian movement once had hundreds of thousands of members, it had all but disappeared within a few years of its formation. Why? Well for one, the group did not address the spiritual and psychological changes necessary to achieve and maintain sobriety.
We know now that these changes should be considered mandatory for recovery. The Washingtonians were also driven by selfishness, egotism, and greed. They publicly took sides on controversial issues of the time, such as the abolition of slavery, the temperance movement, and public health matters. The political controversy and religious dissension tore the movement apart, leaving members to fend for themselves. Today Alcoholics Anonymous as an organization is often asked to support, participate in, or advocate for many causes. Having learned from the past experiences of the Washingtonian movement, though, A.A. has always declined.
---
Two Dreams New Orleans
Fall is a time of transformation for many of us, as the seasons are changing and the weather is getting cooler. The team at Two Dreams New Orleans appreciates that adjustment to change is not always easy, but it is oftentimes rewarding. Recovery comes with a shedding of the old and a growth of the new, just as the fall comes with a shedding of the leaves to prepare for the eventual growth of new ones. The process of moving from old behaviors and patterns to new ones takes a willingness to look inward, guidance from those familiar with the process, and trust in those who assist us on that journey. We consider ourselves quite fortunate to be part of that process.
If you or someone you love feel that change is in order, please contact our Two Dreams office and we will be happy to guide you towards a more peaceful and meaningful life experience.
---
Two Dreams Chicago
It's getting chilly here in the Windy City! Our staff has been seeing patients, engaging in outreach activities, and of course drinking a lot of hot apple cider. We are excited about the growth of our sister NOLA branch and will continue to help out with its formation as much as possible.
---
Thank you to our content contributors:
Dr. Andrea Barthwell – Founder
Jay Norton – TD Outreach Coordinator
Nancy Davis – TDNOLA Community Outreach
Aubrey Briggman – TDOB Admissions Director
Jennifer Williams – TDOB Medical Case Manager
Destiny McClain – TD Administrative Assistant
Megan Crants – TD Clinical and Staff Writer
Ivan Munoz – TD IT and Multimedia Support
For admissions and all staff call us at: (504) 510-2331
© 2015 Two Dreams. All Rights Reserved.